Our goal to make your website the centre of your online marketing. We have a selection of templates below that are designed to feature your niche, provide a great user experience for your customers and tell your story.
Our Gold Package is the best mix between a bespoke Platinum package and the economy of the pre-designed Silver Package. It builds on the simplicity of the Silver Package, but gives you some freedoms in the design of the website. The Gold package starts with one of our pre designed websites, but gives you flexibility to make some minor changes to the design. The big benefit of the Gold package is that you marketing interview will be conducted by James Eling, host of Secret Sauce, the Restaurant Marketing Podcast and Restaurant Marketing expert.
Mobile Optimised
SEO
Comparative Analytics
Setup of Free Restaurant Online Ordering System and Free Online Restaurant Booking System
Social Media Integration
Copywriting
1 hour marketing consult with James Eling
1 revision on the design of the style template for the website.
Up to 12 pages designed and delivered for you
User-friendly CMS, so that you can also make edits on your website
Sample Websites:
Let's Work Together
We've got a range of Free Tools that can work together with your website to make your online marketing work better. We can also help you further by our Marketing – Done For You / Mentoring packages. Contact us now to know more.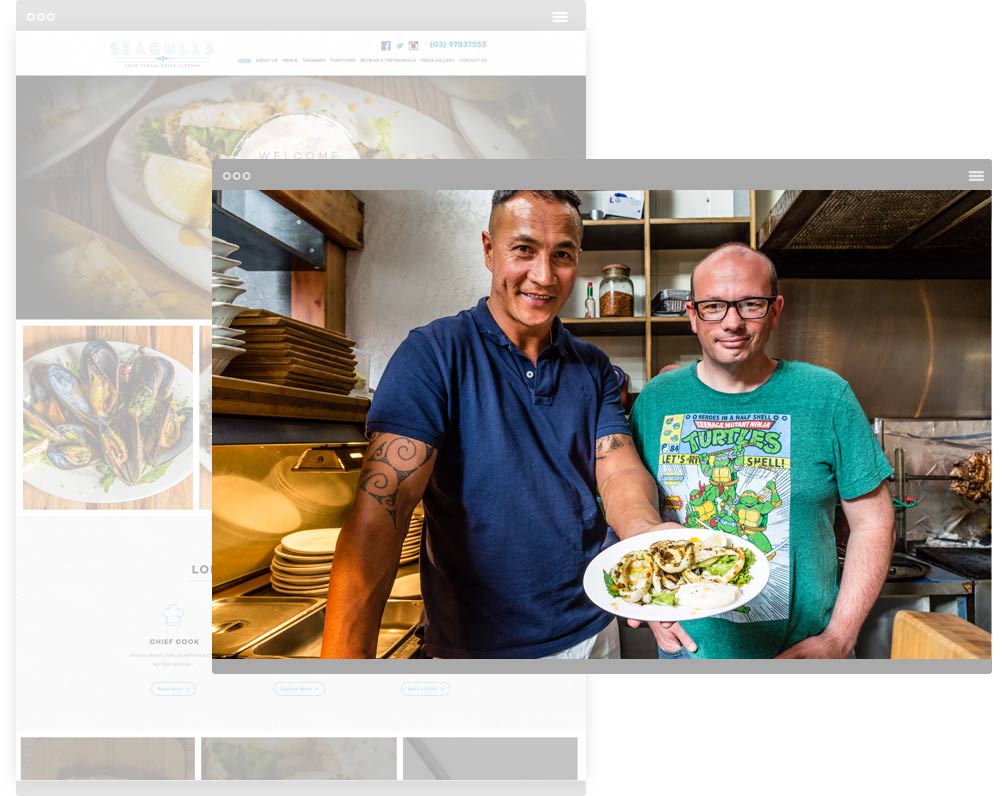 Every month, restaurants using our system and tools take thousands of online bookings, online orders with the world's Smartest Restaurant marketing system.
countries we have customers in
Pageviews received by our customers
$ Savings by using our Free Booking System
$ saved by using our Free Online Ordering Tool
downloads of our Podcast - Secret Sauce