Did you know that the vast majority of Restaurants don't do enough on Facebook? Maybe your special menu item can do the marketing for you.
For a step-by-step guide video on how to run your very first Facebook Ad and Facebook marketing, enroll in Marketing4Restaurants' M4R University.
The trick is to use your iPhone or any smartphone, make sure the lighting is good. Use a steady hand.
The best way to manage your Facebook page is via the Facebook Pages Manager. Your Facebook page is the voice of your business on Facebook. It helps build relationships, find new customers and increase sales. Watch this video for a quick Facebook Pages tutorial.
https://www.youtube.com/watch?v=Fs4GejM-LUE
Because everyone's on Facebook, your restaurant should be, too. Before going on a posting spree, here are the types of content you can post on Facebook.
Image/photo – Simple and effective, a single-image post can generate 120% more than the average post. To maximise your post, add a compelling caption.
Text – This is best used with an image as a visual. Posts with characters between 100-250 (about three lines) get more likes than if it were longer. Use this when you want to ask your fans something or make an announcement (i.e., holiday schedule, change of operating hours, etc.)
Video – Facebook videos don't have to be professionally done. When posting a video, keep in mind the following:
Live – Go for a Facebook Live if you want to crush your Facebook marketing. Scared to go live? Get inspired by Wally, who's crushing it on Facebook Live with his one-million-and-counting views – listen to this podcast to know him.
Have an eye-catching default image
Keep it short
Keep it simple
Keep it entertaining – if it's not, don't post it.
How to market the new menu item?

Make sure you plate your food as drool-worthy as possible. Think gooey, cheesy, finger-licking, slurpy food! Ta-da! Everybody loves #foodporn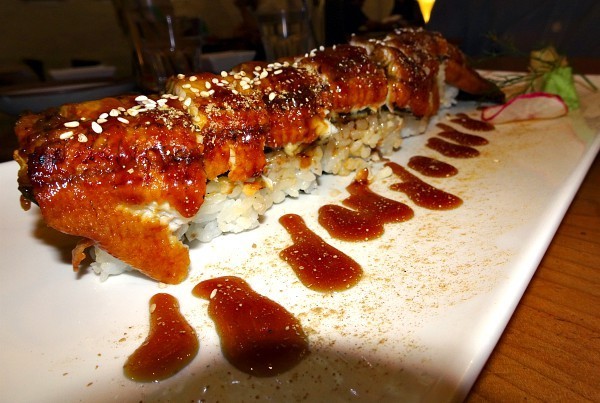 You know where this Eel Sushi looks good in? Your mouth!
Need help conceiving a new dish? These references can help:
FREE tools to market your restaurant:
Free Restaurant OnLine Ordering system (FROLO)