Covid-19
Restaurant

Survival Guide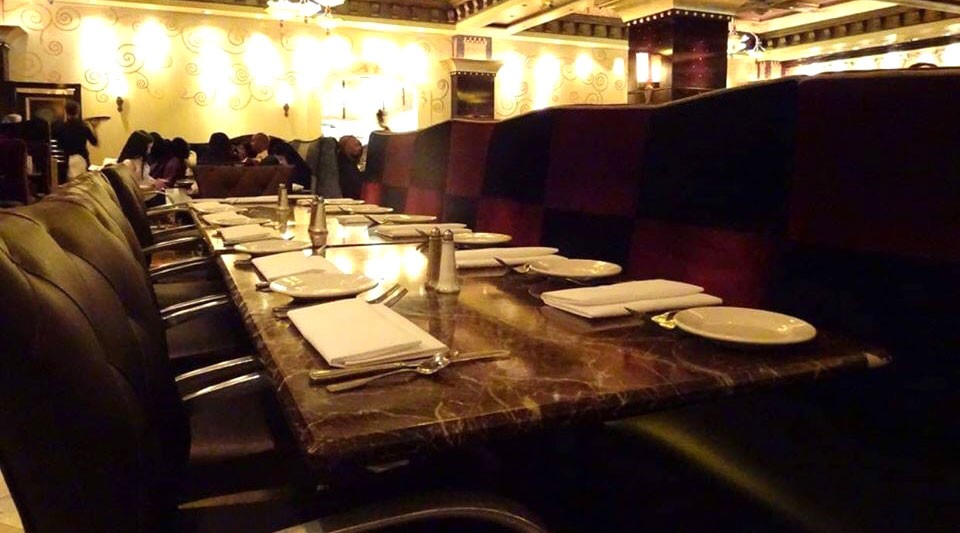 The first case of COVID-19 in Australia in January took restaurants and food businesses around the country by storm. Employee layoffs, rent problems, and restaurant closures are some of the hard realities many have already had to face. And with several parts of the country on lockdown, these are looking to be particularly challenging times.
Yet, however things may seem, it is entirely possible for your restaurant to endure and make a profit. This restaurant guide was made to show you exactly what your restaurant can do to succeed during this pandemic. From worthwhile marketing tactics to effective cost-cutting strategies, let this guide help your restaurant live through COVID-19.
COMMUNICATING WITH YOUR TEAM
More than ever, now is the time to take control and showcase your leadership. Your employees are going to be looking to you during these trying times. It is up to you as their leader to give them assurance and point them towards the right direction. Be as factual and transparent as you can. Inform them that even though business may slow down, you are doing what you can to keep things going with everyone on board.
Let them know exactly how you are going to proceed with restaurant operations as a team. Give a clear outline of the situation and what changes are going to be made moving forward. Any important updates on the status of the virus should be given immediately as well as they could affect your workers. This should be done regularly to keep your employees calm and create a sense of trust among everyone in the workplace.
With that said, make sure that you communicate only factual information to your team. Do not relay just any information you see on the internet. Even different news outlets, no matter how dependable, sometimes have conflicting data and give misleading advice.
For the latest information on COVID-19, visit the official website of the World Health Organization (WHO). They are the leaders in international public health and the most reliable source for information on the virus. Any important updates on matters like confirmed cases, lockdowns, and recommended preventive measures can be found here. If you are looking for information on Australia alone, you can visit the Australian Government Department of Health's website.
PRIORITIZE CLEANLINESS
Money matters, but keeping your staff and customers safe from COVID-19 should be the top priority of restaurants. When it comes down to it, your restaurant relies heavily on your hardworking employees, so make it a point for them to be healthy and have stricter cleaning procedures. This normally means consistent disinfecting every hour, spraying surfaces like doorknobs and railings, and wiping down menus when handled.
Also, give them easy access to alcohol, soap, and hand sanitizers. If they are going to go out to deliver food, make sure they have the proper masks. You do not want any of your employees to catch the virus and spread it to everyone else. Besides, during this time, nobody wants to come in contact with anyone not wearing one. Having your delivery people show up wearing masks sends a message that you value your customers' health.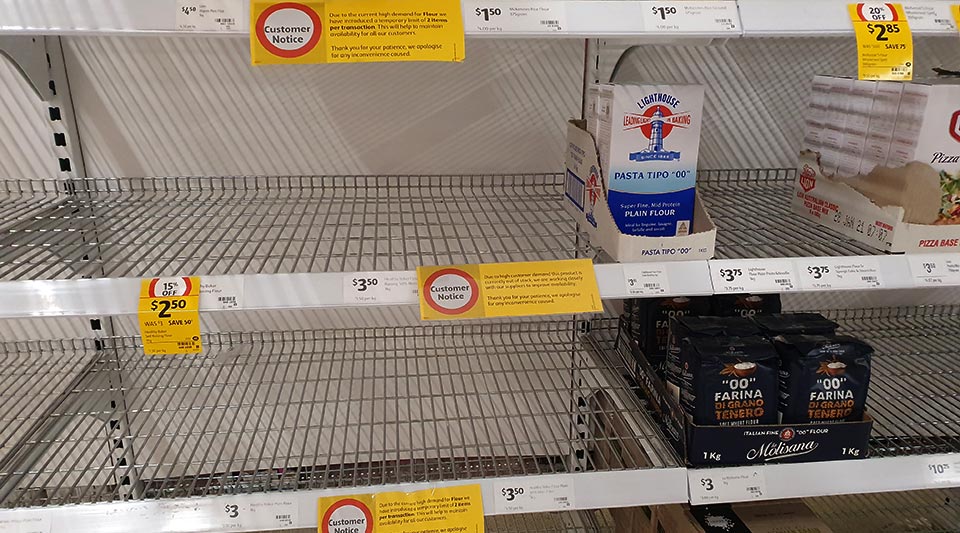 BUSINESS AND MARKETING TACTICS THAT WORK
The crisis brought about by COVID-19 has changed the entire landscape of the restaurant business. This is a particularly challenging time, and many restaurants are projected to close because of the situation.
However, remember that there is always light at the end of the tunnel. During this pandemic, you must think like a startup and embrace change. Come up with ways to keep your business running for the next several weeks — even if that means doing things you have never tried before.
It is with certainty that the sun will rise again as the virus will recede and the economy will be back up and running. When this happens, surviving restaurants are expected to be in a good spot since there will be a lot of money going around. So, as a restaurant owner, the current goal is to be able to make it until the end of the pandemic.
To do this, you have to do all you can to remain profitable. Also, at a time like this, it pays to be quick and precise. Think practically so you can get the job done with few problems in between.
Here are some effective business and marketing strategies you can employ to maintain a steady flow of income:
Amp up your delivery and takeout services. Staying at home and social distancing are the norm during the pandemic, so these services are on demand like never before. So, you will want to let everyone know that you are accepting orders for takeout and delivery. Highlight this on your website and all of the social media platforms you are on.

Make the most out of online delivery services as well. They are a great way to spread word of your restaurant and get customers to orders from you.

The Free Restaurant OnLine Ordering (FROLO) System, for example, offers all the tools you need for online deliveries. These include reliable payment systems, a comprehensive customer database, and even accurate marketing metrics that can help smoothen the entire process. Many restaurants have reported significantly more repeat customers and tens of thousands of dollars in savings since using FROLO. On top of that, some have even experienced considerable spikes of more than 1000% Return on Investment. With delivery in record-high demand during the pandemic, a helpful system like FROLO is key to restaurant survival.

Do not be afraid to mark up your prices during this time. Supermarkets do not have everything and people want variety with their food. Not to mention meals they do not have to go through the trouble of preparing on their own. This means that now is not the time to worry too much about increasing prices because people are less likely to quibble over price. Delivering food comes with its costs too, so the higher pricing is justified.

However, keep in mind that your prices should still be competitive with other similar restaurants'. Take a look at how they price their food and use that as a basis for setting your prices. You do not want to scare away potential customers with food that is obviously overpriced. Plus, you want to be able to get customers to order from your more than once for steady sales.

Since more people are just at home, now is the best time to boost online presence. Think of your market and make a move on niches you should be targeting. Whether you have gluten-free choices or a meat-dominant menu, make sure to stress these on your website, social media profiles, and email database. COVID-19-era customers value normalcy more than anything, so emphasize that your restaurant is safe, serves delicious food, and have people working to give them a sense of comfort. Successfully speaking to your target market is key to making it in these difficult times.

Be sure to post only good quality photos online too. Consider taking them while you are meticulously preparing your dishes observing food industry hygiene standards.. People will want to see what your kitchen looks like as well, so post photos of it to highlight its cleanliness. Take shots of your food too to show people what they can get from you. These photos will be the first look many will have of your restaurant, so pick only those that portrays your brand well.

You can also announce all promotions you have on these online platforms. Be it a buy 1 take 1 promo or a customer loyalty card, come up with ways to get customers to order from you. Ideally, they should be enticing enough to make people want to order more than once. Just be sure that you still earn enough to cover the costs of these promos at the end of the day.

Make the most out of online tools to increase traffic to your website. Google My Business, for example, can help your restaurant gain more visibility and attract more customers in Google searches. With it, you can share the latest information on your restaurant like specific directions, opening hours, and recent photos. You can also use it to engage with customers by responding to reviews and answering queries.

Another online tool you can use is Facebook Pixel, a code placed on your website that collects data on Facebook ads. You can use the data to track who views your ads. This allows you to build target audiences and so that you can better optimize your ads for better conversion rates. It can even help you reach out to people who have already been to your website.

To add to that, you can use Search Engine Optimization (SEO) to increase your website's overall visibility online. Using SEO, you can develop your website to rank higher in search engine results and improve your website's user interface. With more visits to your website, you also increase the chances of getting more sales. SEO uses a general set of guidelines to work, including using high-traffic keywords and making readable content

Reach out to customers by highlighting your restaurant's health and safety practices. People value these more than ever in an effort to avoid contracting COVID-19. Reassure everyone that you are not taking things lightly, and that your restaurant is adopting stricter measures to disinfect to ensure a cleaner working environment. Go into detail on the exact protocols you have in place on your website or make posts on your social media profiles.

It is also worth mentioning the health of your staff. Point out the things you do to make sure they are all in top shape. They handle the food, so let customers know that you have clean and healthy people preparing their orders for them. If you have an in-house delivery person, stress this as well. You will want customers to rest easy knowing that the person handing them their orders goes the extra mile to stay virus-free.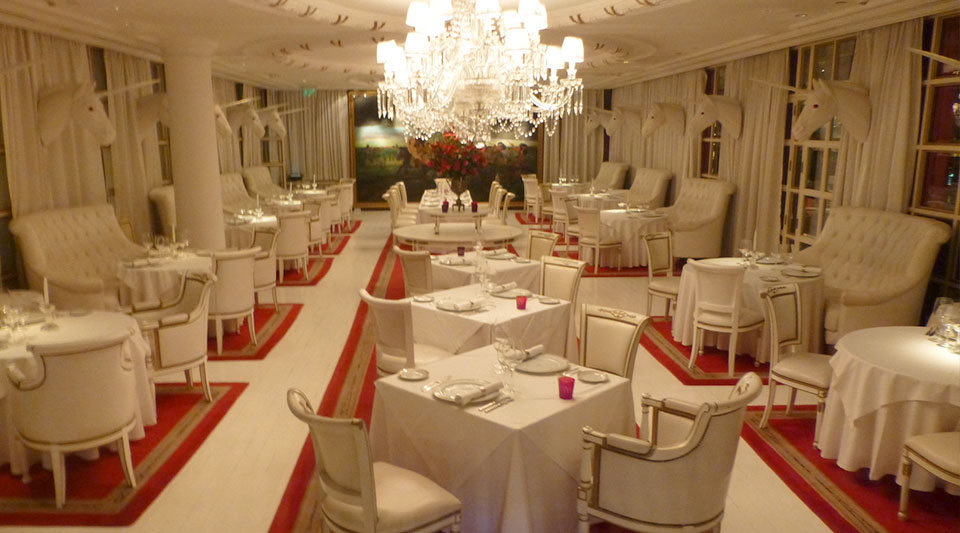 COST-CUTTING STRATEGIES
With no customers coming in and a newfound reliance on takeout and delivery, sales could likely take a hit. It is not an easy situation, but there are a few strategies you could employ to cut down on costs. But before making any move, analyze your cash burn rate. The more cash coming in and the fewer expenses, the longer you can extend you can extend your runway. So, make sure to study this so that you can make calculated decisions on how to proceed. It is also encouraged that you talk to your lawyer and accountant for advice on how to proceed.
Here are some of the smartest ways to reduce expenses and maximize your earnings:
Ask your landlord if you can get a rent holiday. Rent is one of the biggest costs that restaurants have to deal with every month. Not having to pay for it in a difficult time like this would be a huge help to staying in business.

If your landlord does not agree to the rent holiday, see if they will be willing to reduce the rent price. You could compare your rate to the others in the area and base it off of what seems reasonable. This could be beneficial to them too since it costs time and money to list a new vacancy and look for a new tenant.

Whatever the case, negotiate with them and see if you can strike up a deal that works for you both. With a good track record with the landlord, chances are they will be willing to listen.

Look into reducing your operating hours to save on costs like energy and labor. You may choose to decrease the hours for a certain shift or take it out entirely. Study the trends and figure out when customers normally order food for delivery or takeout. Ideally, you should only be open for business only during the busiest hours. While you may operate during off-peak hours, it may not be the smartest move at a challenging time like this.

Take note that this could affect the number of staff you have. If you are left with too many employees, try to see if there are other roles they can fulfill. So, keep them in mind when making a decision. You may also talk to them in case they have any ideas on reducing the operating hours.

Simplify your menu by including only the most necessary items. Take a look at your inventory and think of what has to stay and what can be let go. For example, if you serve breakfast, narrow down your menu to basics like eggs, bagels, and sandwiches. This bare bone approach allows you to focus on the essentials and avoid surplus inventory. As a result, you slash a huge part of your overall costs and get to operate more efficiently.

Keep in mind that your menu should be delivery- and takeout-specific as well. The goal is to make your food look as appetizing as possible when they get to your customers. You will not get that by offering complicated or messy food items.

Make packaging as easy as you can for take-outs and deliveries. This way, your staff can move faster and get the job done without much trouble. Customers will also appreciate simple packaging so that they can eat their meals without any trouble.

Make the design simple and use reliable materials that keep food in place. Cardboard, for example, is a good choice because it is easy to use, low-priced, and environmentally sustainable. Just do not forget to separate the sauces, and the hot and cold food items.