Take your advertising to new heights with our marketing flyers
Get noticed with stunning flyers designed just for you
We understand that promoting your restaurant can be a challenging task, but with our expertise in graphic design and marketing, we can create stunning flyers that will attract new customers and keep your loyal customers coming back for more.
Our team of experienced designers will work with you to understand your brand and create flyers that align with your restaurant's vision and message. We can design flyers for a variety of purposes, from promoting special deals and events to showcasing your menu and highlighting your restaurant's unique features.
We use the latest design tools and techniques to ensure that your flyers are visually appealing and stand out from the competition. Our flyers are designed to not only grab the attention of potential customers but also provide them with all the necessary information they need to visit your restaurant.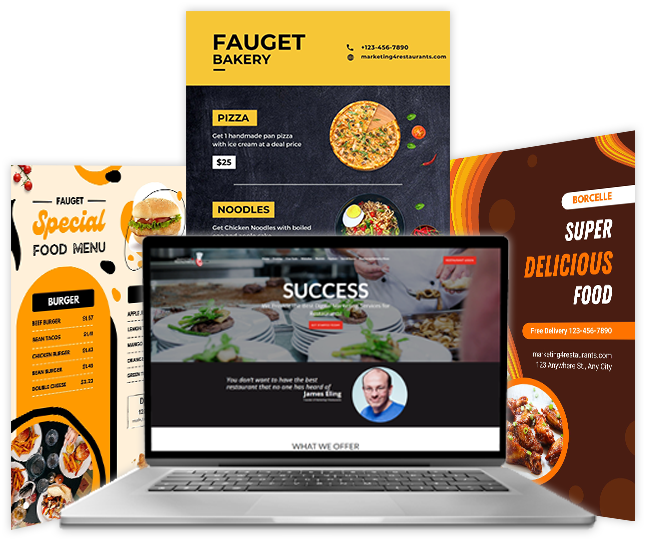 At Marketing4Restaurants, we understand the importance of effective marketing and the impact it can have on your business. That's why we are committed to providing high-quality design services that meet your specific needs and budget.
If you're ready to take your restaurant's marketing to the next level, contact us today to learn more about our flyer design services. Let us help you attract more customers and grow your business!
Don't miss out on this incredible deal!
For just $199, our team of experts will work with you to design a flyer that perfectly represents your establishment and includes captivating content that highlights your menu and promotions. Sign up now to take advantage of this incredible offer and start seeing results!