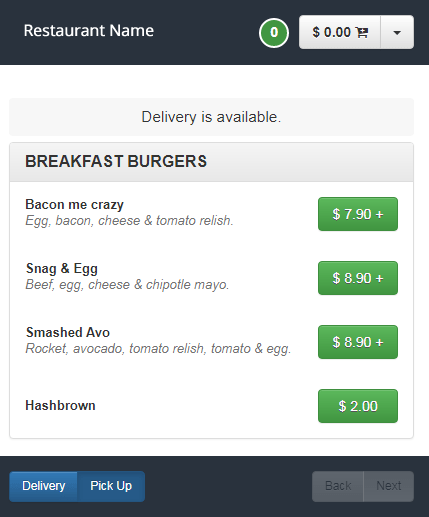 Free Restaurant Online Ordering System
We're taking thousands of orders every month for Restaurants in the US, UK and Australia. Some are saving over $1,000 per month by not paying commission.
UPDATE: We provisioned our last FROLO account on Friday, 5th of February 2021. You may sign up for our waiting list and we will contact you once FROLO becomes FREE again.
Join Restaurant owners like Reddy Yangtesh from Chalisa Restaurant in Tuggeranong in Canberra, Australia.  He is saving over $1,000 a month after converting almost all of his regular customers from Menulog to the Free Restaurant OnLine Ordering system.  We discussed CORONAVIRUS / COVID online ordering systems in our podcast.  Have a listen to that for ideas on how to make this profitable so you can survive the next 4 / 6 / 8 / weeks. Despite many, many Restaurants closing, and more to come, some Restaurants are making good money with online orders and we are trying to help as many Restaurants get to that point as possible. "Our Restaurant has taken over 5,000 orders using FROLO and converted many of them to repeat customers, in fact over 2/3 of our orders come from repeat customers.  Using FROLO we have saved over  $39,000 and collected over 2,600 contact details.  Overall it's a whopping 1180% Return on Investment for us!"
Reddy Yangtesh from Chalisa has saved over $39,000 in commission from Menulog by using FROLO.   With FROLO you will enjoy all of these benefits for your online ordering.
No contracts – customers use us because they love us!
See how your online orders are going from your mobile
Save staff time spent on the phones
Unlimited orders. No hidden charges
Cut down on order taking errors
Take orders 24/7
Supports Epson TM-82-i printer for Customer and Kitchen dockets
Build your Customer Email database
Analyse customer purchase patterns with the Restaurant Customer Loyalty Graph.
Marketing4Restaurants Free Restaurant OnLine Ordering System (FROLO) helps restaurants who offer take out and delivery from their restaurant to quickly and easy take orders online from their own website with no fees and no sharing of customer details.
Join the FROLO Program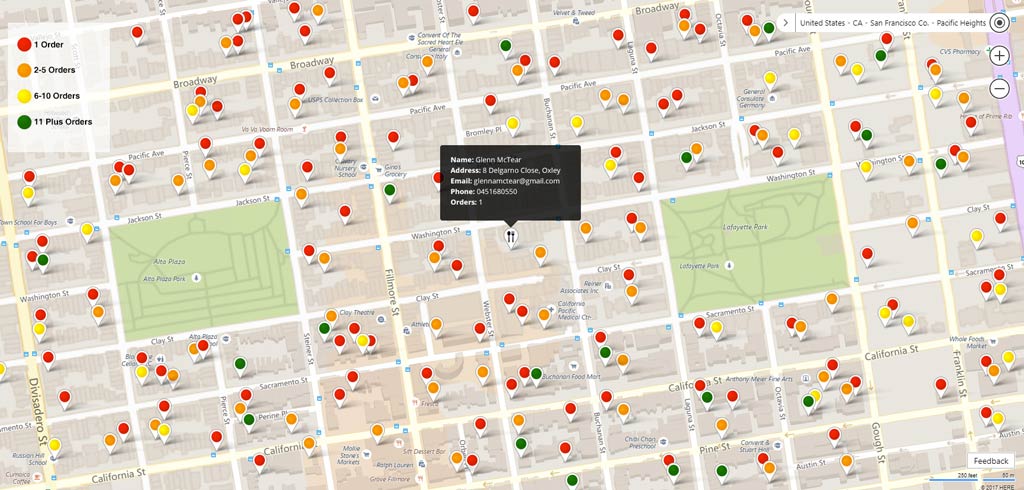 Seeing deliveries addresses on a map allows Restaurants to track effectiveness of local marketing campaigns and create efficiencies for delivery drivers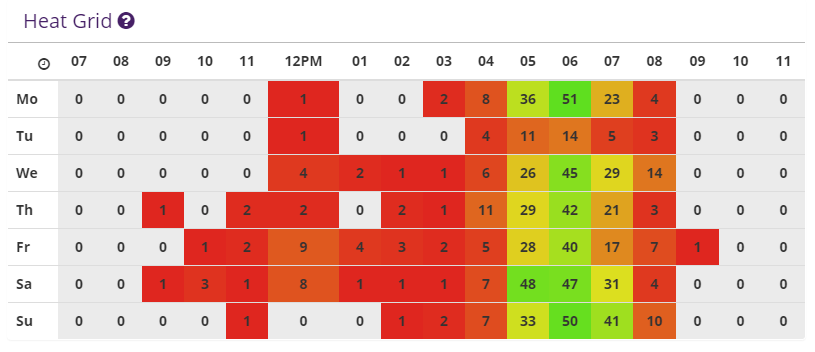 Our heatmap shows how important taking online orders is even when the restaurant is closed and also how good opening on a Monday is when everyone else is closed. Better data for small Restaurants.