The Fin Review is reporting that the Australian Competition and Consumer Commission will investigate the merger between Menulog  Eat Now as to whether it led to a substantial reduction of competition in online ordering.  "It will be looking to determine if there was a breach of section 50 of the act, which prohibits acquisitions that substantially lessen competition in a market," according to the Fin Review article.
Menulog and Eat Now merged shortly before the combined Menulog was purchased by Just Eat for $865 million dollars (which works out to be $150,000 per restaurant!)  The absence of a filing for a ruling from the ACCC means that they ACCC has 5 years to investigate the merger and possibly order asset sales.
This is an interesting development for Menulog and Just Eat, which is under pressure to perform given the high valuations placed on Menulog when it was purchased.  Recently it was announced that Just Eats CEO, David Buttress and the Finance Director had almost completely sold out of their Just Eat shares.
It comes at a bad time for Menulog, just 1 week after it released details of the breaching of 1.1 million customer email addresses and this week it has suffered considerable technical issues with many customers reporting on Twitter that they have been unable to order, that they have been missing SMS confirmations and that orders that have been paid for have not been notified to the Restaurants. Our own investigations show a web error when trying to view local restaurants.
What does the ACCC investigation of the Menulog Eat Now merger mean for your Restaurant?
We continually see issues that make it a lot harder for Restaurants to compete. This week we were trying to help a Restaurant gain access to a domain that Menulog had registered that was very similar to the domain name of the Restaurant.  Menulog so far has refused.  Both Menulog and Eat Now have a practice of registering domain names very similar to the name of their restaurant 'partners' and driving consumers to those websites.  We believe that many of those consumers believe they are ordering direct from the Restaurant.
We have also had reports of Menulog has been taken to the Victorian Civil and Administrative Tribunal of issues with Brandjacking.  Last month we talked to our first Restaurant who was paying 15% commission for their orders, this is a 50% increase from the already expensive 10% that Menulog was charging, but Just Eat have planned to increase commissions.  We believe that   because they now have over 90% of the market, they will be able to increase commissions, because the end consumer never directly sees the price (we all know that Restaurants have increased prices to cover the added costs of the Menulog commission, so it isn't really free.)  Delivery Hero, sadly from what we see, has never been seen as a viable competitor to the Eat Now / Menulog front runners.
The fact that Menulog Eat Now both do not provide email addresses for the consumers is a critical issue for Restaurants.  It stops them from building an email database and allows Menulog Eat Now to send offers from any restaurant in the area.
Once the investigation gets under way we will see what the ACCC is looking for, but we think that if you, as a restaurant owner, have concerns about the amount of commission charged, the lack of competition and are concerned about Menulog's ability to increase or decrease your weekly orders based on how they display your Restaurant in their search results, you should consider making a submission, because this is an important opportunity for small restaurant owners to have their say.  Brandjacking and price increases due to lack of competition aren't fair and lead to increased financial pressure on many restaurants.
If your are looking for a free alternative to Menulog, try our Free Restaurant OnLine Ordering System, FROLO.  Free, easy to use and no contracts to sign.  It is free, easy to set up and builds your email database, not Menulogs.
We believe the next step in the process will be for more Restaurants to start offering incentives around "Order direct from the Restaurant and save."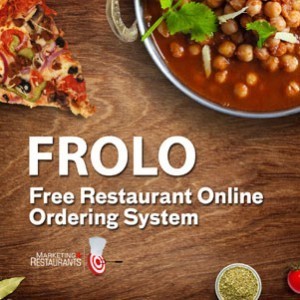 Take Out is an important revenue stream for many Restaurants. There is less work front of house in serving the customers and you aren't limited by the number of tables you have. Taking orders online decreases errors, frees up a staff member to serve customers rather than answer the phone and most importantly, it builds your Database. Many businesses offer online order tools for Restaurants, but nearly all of them want to clip the ticket on the way through, some charging 10% and they also take your loyal customers contact details. We think this is unfair and that's why we built FROLO, the Free Restaurant OnLine Ordering system. Start taking orders on your website today. It's quick and easy and best of all, it's free. FROLO is the perfect alternative to Menulog, Just Eat, Grub Hub, Delivery Hero, and Eat 24.
---
Is Poor SEO Killing Your Restaurant?
Too many times we see customers with websites that are costing restaurants thousands of dollars every month through poor design, poor messaging and poor SEO. If your website could be improved to bring in 200 extra visits per month and just 10% of those made a booking, and each booking was for 2.5 seats on average at $50 a seat, you would have an extra $2,500 in revenue a month. A 30% food cost, that is $1,750 in profit extra a month. This ignores those customers coming back as regulars – which is more profit.
Remember, if these customers aren't finding your Restaurant, they are finding your competitors.
Get one of our obligation free 7 point website SEO audits to see what you can get your web developer to fix to increase your revenue today.