It looks like Love Takeaway, (not to be confused with lovetakeaway.com, the UK-based business), has run into trouble  with its kickstarter campaign. The campaign was listed yesterday as having been suspended by Kickstarter.  The campaign, which had intended to raise $100,000 had raised only $160 from 4 backers since the campaign had opened 11 days earlier.
A Linkedin search showed two developers working at Love Takeaway for four months and the CEO, Clive Thorpe. Clive is the ex-CEO and Country Manager of Delivery Hero. Via email, Clive stated that he had sold out of Love Takeaway a month ago.
Whilst no reason has been given for the suspension of the campaign, it appears that it may have had issues with its email marketing campaign. The team at M4R received an anonymous tip-off via Facebook from a consumer in Queensland who had concerns that their email address, which had been used with Delivery Hero, had received an email about the kickstarter campaign.
Further investigation showed the Love Takeaway Facebook page had seven one-star reviews with multiple comments about receiving unsolicited emails about the kickstarter campaign. The Facebook page has since been removed.
The Love Takeaway Facebook page had mentions from users who had signed up for Delivery hero with a Delivery Hero specific email account, e.g., [email protected].  This is often done by people wanting to ensure that their emails aren't shared by big corporations. As soon as they receive an email to that email address from any company that isn't Delivery Hero, they know that somehow the email address has leaked out.
ACMA and restaurant email marketing
The government agency responsible for email marketing law enforcement is ACMA, the Australian Communications and Media Authority.  Under the legislation, it would appear that Love Takeaway would require permission to send those emails out.  In this case it, would appear that it didn't.
The most interesting fact was that one of the team at Marketing4Restaurants received the email from Love Takeaway about their kickstarter campaign. We certainly didn't give permission to Eat Takeaway to email us, and it looks like a lot of other recipients were equally surprised to receive the email.
Email marketing for Restaurants
Whilst it is not apparent if there has been any enforcement action to date to pending, it is important for restaurants to understand the impact of sending emails to people who aren't their customers, not only from a legal point of view, but also from a reputational point of view. This is a great example of how things can go badly.
Here is the text of the email that was sent to one of our accounts:
Holy Guacamole Nicole,
We've just launched a Kickstarter campaign to help fund our new food tech app which not only is going to make your life easier it also looks after our hard-working Australian restaurant owners. Why is this important, you ask?
In case you didn't know all other food apps charge massive commission to restaurants and cafes which is unsustainable and will put out of business many Australian restaurant owners and means your favourite takeaway might not be around much longer.
Love Takeaway plans to change that of course and we need money to really start shaking things up… we understand, though, situations might be tight at the moment so we have also listed some other ways that you can contribute.
Here is how you can help:
1. Back the campaign –  Show us some love, pledge and be rewarded
2. Share on Facebook – share the love with your mates online
3. Sign up your favourite takeaway joint – speak to your local takeaway owner and using the link below get them to sign up to a paid monthly subscription and we'll give you $50 per restaurant #peoplepowerworks
www.family.lovetakeaway.com.au/join
Thank you for your support we'll keep you updated on our campaign's progress.
Cheers, Sarah
If you hate cooking
LOVE TAKEAWAY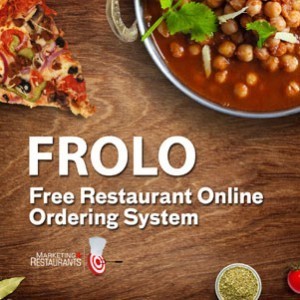 Take Out is an important revenue stream for many Restaurants. There is less work front of house in serving the customers and you aren't limited by the number of tables you have. Taking orders online decreases errors, frees up a staff member to serve customers rather than answer the phone and most importantly, it builds your Database. Many businesses offer online order tools for Restaurants, but nearly all of them want to clip the ticket on the way through, some charging 10% and they also take your loyal customers contact details. We think this is unfair and that's why we built FROLO, the Free Restaurant OnLine Ordering system. Start taking orders on your website today. It's quick and easy and best of all, it's free. FROLO is the perfect alternative to Menulog, Just Eat, Grub Hub, Delivery Hero, and Eat 24.
---
Is Poor SEO Killing Your Restaurant?
Too many times we see customers with websites that are costing restaurants thousands of dollars every month through poor design, poor messaging and poor SEO. If your website could be improved to bring in 200 extra visits per month and just 10% of those made a booking, and each booking was for 2.5 seats on average at $50 a seat, you would have an extra $2,500 in revenue a month. A 30% food cost, that is $1,750 in profit extra a month. This ignores those customers coming back as regulars – which is more profit.
Remember, if these customers aren't finding your Restaurant, they are finding your competitors.
Get one of our obligation free 7 point website SEO audits to see what you can get your web developer to fix to increase your revenue today.