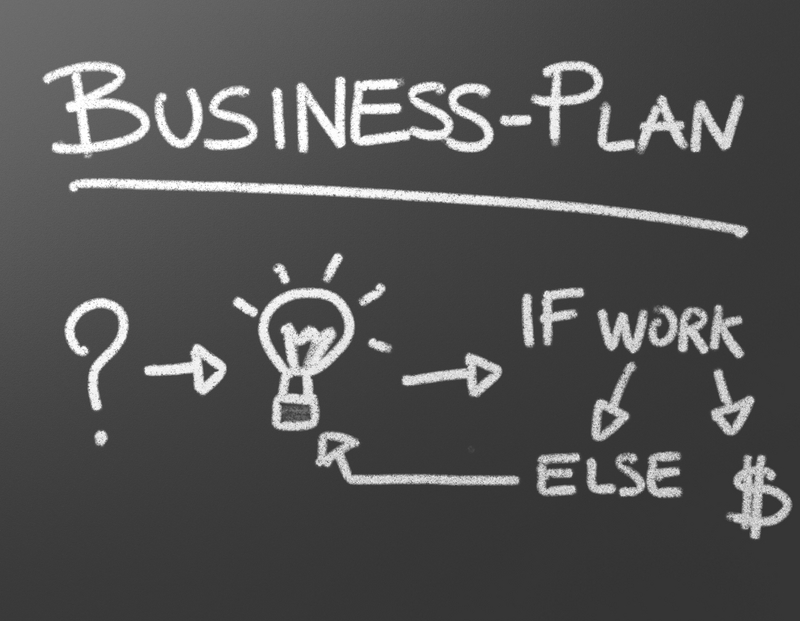 Being successful in your restaurant, café or Take Away business is hard work, and one that that really increases your chance of success is ensuring that you have a business plan.  The process of creating a Restaurant Business Plan helps you to focus on who your customers are, how you are going to build the business, how it will operate and how you will finance it.
Your Business Plan should cover the following areas:
Executive summary – this is a one-page overview written after your business plan is finalised
Introduction – this explains the purpose and objectives of going into business
Marketing analysis – this looks at the industry you are entering and how you fit in
Marketing plan – this is your marketing strategy
Operations plan – this is how you will set up the business, i.e. structure, location, regulations
Management plan – this is how you will manage your business
Financial plan – this is how you will finance your business, costing and financial projections.
Business planning is an ongoing business activity – you should regularly review and revise your business plan.
We have roughed up a business plan for our imaginary Take Away, "Rooster Burgers".  You can see what sort of information you would want to put in there.
Business Plan for your Rooster Burgers 2011/2012
The Business Summary (Please complete this page last)
Business/Restaurant name: Rooster Burgers
Business/Restaurant structure: Partner
ABN: [Registered Australian business number.]
ACN: [Registered Australian company number, if applicable.]
Restaurant location: Melbourne
Date established: 1st August 2011
Business owner(s): x2 Mr Roo & Mr Ster
Relevant owner experience:10 + 15 years experience
[Briefly outline your experience and/or years in the industry and any major achievements/awards.]
Products/services: Freshly cooked Burgers. Delivery available in CBD, Docklands and Southbank where customers are too busy to leave their desks or working late.
The Market
Target market: The use of top quality ingredients, all prepared and cooked freshly to order, delivered to workers in CBD, Docklands and Southbank. They are able to order online and it is hassle free. They do not need to wait around at another take away outlet, or even leave their desks.
Marketing strategy: On-going talks to major businesses in CBD, Docklands and Southbank and have a link from their intranets, flyers will be given out at the major train stations during morning rush hour and the peak lunch times in CBD, they will have a write up in Metro newspaper (distributed free to commuters). We plan to have up to 2 branded delivery bikes. The USP is that they deliver, so when customers are too busy to leave their desks they simply order online or over the phone and then its delivered – it's that simple. With constant deliveries to Rialto Towers, 121 Collins, Melbourne Central, Burke Place, ANZ Tower.
The Future
Vision statement: To not only be in Melbourne, long term to have a Rooster Burger in every major city in Australia.
To look at extending their Menu to include other items for sale – coffee and luxury burgers.
Goals/objectives: For the first year they need to break even, their costs include one small retail outlet with seating outside for up to 5 people. Their opening hours are long 11am – 9pm, they will monitor this and see when the busy times are (they think lunch time from 11.30 – 2pm and from 5 – 9pm).
The Finances
The partners will be contributing $20,000 of their own money upfront – they will borrow $80,000, the two partners will not take a salary from the business for the first year. The $100,000 will be used to pay the first 3 months of rent, shop fit out and kitchen equipment, cover staff salaries for the first 3 months and ingredients for the first 2 months.
Business details
Restaurant Concept
Products/services:
Freshly cooked Burgers with delivery in CBD, where customers are too busy to leave their desks or working late. They expect demand to be high both with delivery and the retail store.
Registration details
Business name: Rooster Burgers
Trading name(s): Rooster Burgers
Date registered: 1st August 2011
Location(s) registered: Melbourne
Business structure: Partnership
ABN: [Registered Australian Business Number.]
ACN: [Registered Australian Company Number, if applicable.]
GST: [Are you registered for Goods and Services Tax? Date registered?]
Domain names: RoosterBurgers.com.au, RoosterBurgers.com
Licences & permits: [List all the licences or permits you have registered]
Business premises
Business location: They do not occupy a large retail space, working from a small outlet based in Melbourne with seating outside for 5, with easy access to CBD, Docklands and Southbank
Buy/lease: They are leasing the premises and have signed a contract for 2 years, with no rent increase for first 2 years and there after the rent will not increase by more than 2% for the first 5 years.
Management & ownership
Names of owners: Mr Roo and Mr Ster
Details of management & ownership: Two partners will be running the business, one focusing on the business and the other as the Chef. With a 50% equal share of the business.
There is a business contract in place drawn up by a Lawyer.
Experience: Business Manager has experience as a manager of a restaurant for over 15 years.
The Chef is a trained chef and has worked in leading restaurants thru out Australia for over 10 years.
If you like to receive the entire Sample Business Plan, please leave your details here.
We also have a blank copy of the business plan so you can start from scratch with building your business plan. 
Contact us here if you would like some consulting services on building your business plan.
If you have any questions about creating a business plan for your restaurant, contact the team at Marketing4Restaurants.
Remember, a business plan is one of the most important things that can influence the success of your business.  Good luck and start planning!
---
Is Poor SEO Killing Your Restaurant?
Too many times we see customers with websites that are costing restaurants thousands of dollars every month through poor design, poor messaging and poor SEO. If your website could be improved to bring in 200 extra visits per month and just 10% of those made a booking, and each booking was for 2.5 seats on average at $50 a seat, you would have an extra $2,500 in revenue a month. A 30% food cost, that is $1,750 in profit extra a month. This ignores those customers coming back as regulars – which is more profit.
Remember, if these customers aren't finding your Restaurant, they are finding your competitors.
Get one of our obligation free 7 point website SEO audits to see what you can get your web developer to fix to increase your revenue today.