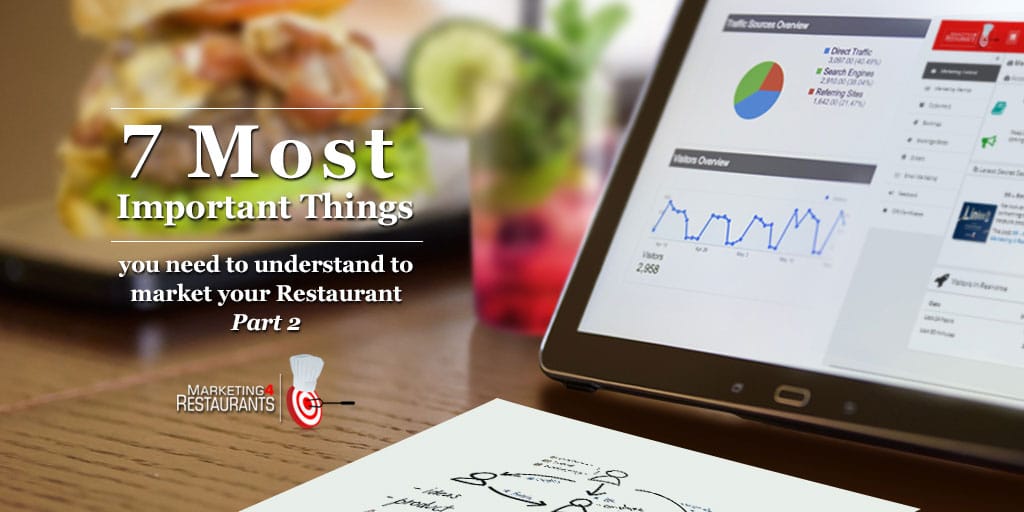 This is part 2 of what we've learnt in producing the first 100 episodes of Secret Sauce.
5. We continue with a discussion about Creativity and Innovation. This is something that we are seeing a lot more restaurants starting to focus on. We look at food combining and some other techniques that you can use be work on your creativity. We also discuss innovation and what it means in your Restaurant.
We discuss how you should embrace failure in your Restaurant. It is a fundamental part of the innovation and creativity process.
6. We discuss how you should be thinking about your customer contact details as a part of your Restaurant Marketing plan. Having a plan is really important and something that probably all successful Restaurants have. There is a lot of information that you should be collecting and using to turn your new customers into repeat customers. We look at the importance of the marketing plan and how you can create an annual restaurant marketing plan. Planning makes execution a lot easier, because you will have the time that you need to plan for each of your marketing campaigns. This is really important, especially if you are planning on creating special dishes as a part of your campaign. We discuss the role that Red Robin's Ramen Burger campaign played in the revenue increase that they saw.
7. There is a lot of information that you should be collecting and using to turn your new customers into repeat customers. We talk about using Facebook ads as a part of the research for your marketing plan. You can run ads to see whether customers will be interested in a product or concept. This is a really cheap way to do market research.
8. Who are your customers? Do you really know who they are?
9. We discuss the art of tying all of this together. It creates a much higher level of complexity that people need to be thinking about, but in putting it all together, you will decrease the cost to acquire a customer.
We talk about how Restaurants can get help with implementing a Restaurant Marketing plan.
For more information on this podcast, check out our show notes.
If you liked this episode, please leave a review in iTunes. It really helps us to get the word out and share it on our Facebook page.
For Free Tools to build your Restaurant business, check out our free tools page. We've helped restaurants around the world build the Restaurant that they always wanted with our tools. Our free booking tool has taken over $25,000,000 in seats booked.

Right click here and save-as to download this episode to your computer.