Email marketing is one of the quickest and easiest ways to turn your new customers into repeat customers for your restaurant. Hopefully on their first visit they will have had a great time and now you just need to be top of mind for when they are planning another meal out.
Email marketing campaigns for restaurants are also one of the best ways to increase yield because they are quick and easy to implement, very low cost and often have a Return on Investment (ROI) greatly in excess of other marketing channels. As an example, if you have an email database of 2,000 customers and send out one email offering a free dessert on a Wednesday which is opened by 400 people and 20 people make a booking, with an average of 3 seats per booking, that is an extra 60 seats filled from one email, which cost nothing to send and only 10 minutes of your time to type up and send out.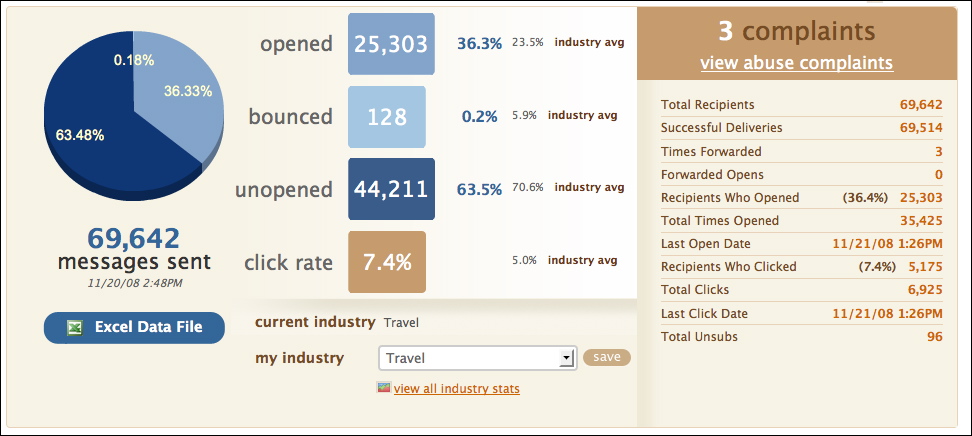 Here are 7 great tips to make sure that your next email campaign will start bringing those customers back.
Write your marketing plan: Make sure you have downloaded our blank marketing campaign if you haven't already got a marketing plan. This means that you will be targeting the right audience with a consistent message for your restaurant.
Build your database: Getting a great success is very hard if you only have 100 email addresses. Take every opportunity to build your list of email addresses. Collect them from online bookings, (quick and easy), from feedback through your website, at the table, and when they pay the bill.
Write your subject line: The subject line is like the old heading in a Yellow Pages ad. You MUST have a great subject line. Test and measure. Avoid subjects like "April Newsletter". I get hundreds of emails every month and anything that bland will just get deleted. Some great ideas for Subject lines are:
Hot and spicy burger offers this month
The Sticky Date Pudding is on this month
Want a great bottle of Red to enjoy with your steak this Tuesday night?
Remember to keep it short as some email clients will only show 50 characters.
Write the content: Remember WIIFM – "What's in it for me?" If the content isn&t exciting, customers won't click through and won't take you up on your offer. To find out what works for your customers, experiment and test and measure. Is it a bottle of wine, a free dessert, a buy one get one free offer? Generally you want to drive these offers to your quieter times, so you aren't increasing traffic on already busy nights. For most restaurants this means Tuesdays and Wednesday nights. Be sure to include the terms and conditions so everyone knows what is on offer.
Integrate with your other marketing: If you are running a campaign to bring in extra customers, make sure that your staff know and mention it to customers, make sure it is on Facebook and make sure you tweet it if you are using Twitter. Seeing the message multiple times reinforces it with your customers and increases the effectiveness of each campaign that you run.
Be SPAM Act compliant: You can't just send out 1,000 emails from Outlook or Gmail. You need to have a working unsubscribe function. Without it you can receive large fines for sending out spam.
Test and Measure: Using a specialist email system gives you the great advantage of looking at open and click through rates. This means that you can get an understanding of which headlines work and which content drives people to click through to your website.
Marketing4Restaurants helps you grow your database through online bookings, customer feedback and joining your email list, as well as providing you with a fully SPAM act email system that enables you to send out emails quickly and easily with full test and measure capability, helping you to turn your new customers into repeat customers. For more information, contact us today.
---
Is Poor SEO Killing Your Restaurant?
Too many times we see customers with websites that are costing restaurants thousands of dollars every month through poor design, poor messaging and poor SEO. If your website could be improved to bring in 200 extra visits per month and just 10% of those made a booking, and each booking was for 2.5 seats on average at $50 a seat, you would have an extra $2,500 in revenue a month. A 30% food cost, that is $1,750 in profit extra a month. This ignores those customers coming back as regulars – which is more profit.
Remember, if these customers aren't finding your Restaurant, they are finding your competitors.
Get one of our obligation free 7 point website SEO audits to see what you can get your web developer to fix to increase your revenue today.