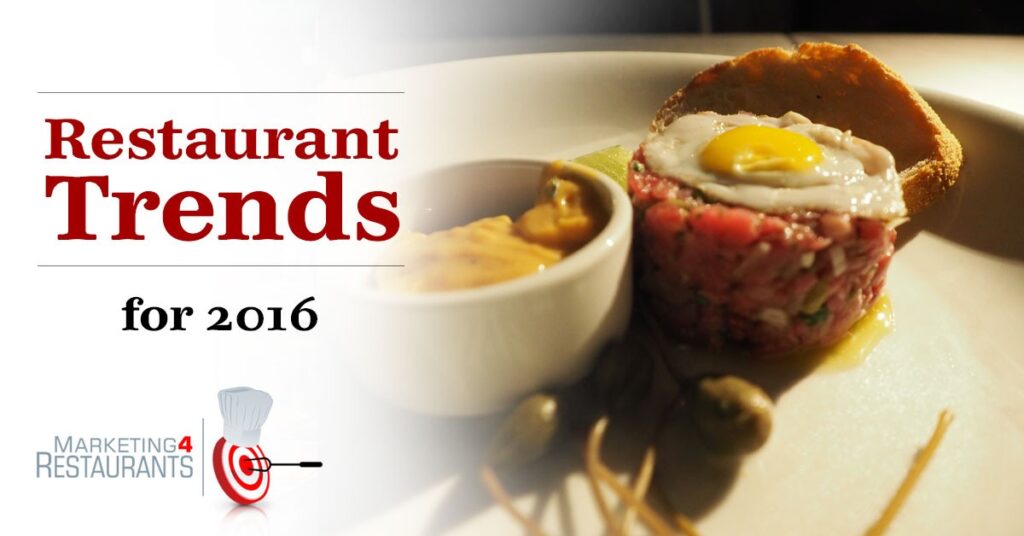 *** UPDATE : You can also check Restaurant Trends for 2017 *** 
In Episode 14 of Secret Sauce, we look at the forces that are impacting owners of single location restaurants and small chains.
The factors we discuss are the companies operating in the industry, the evolution of the internet and changing consumer tastes.
The trends that we are seeing as increasing in importance for 2016 are:
Story driven Restaurants
Niche targeting – some restaurants do a great job of targettinangiche
Divergence between low cost / profit restaurants and high profit restaurants
No bookings
Smarter marketing
Menu engineering
The rise of the celebrity chef
Have a listen and see if you are being affected by these trends and how you can better respond to these trends and have a (more) profitable year in 2016 than in 2015.
Resources mentioned in the podcast:
Free Online Restaurant Booking system – Take bookings from your own website free and build your database.
Free Restaurant OnLine Ordering system – Take orders online from your website for free and build your database.
Both are great tools to grow you Restaurant marketing databases and to cut costs in your restaurant.

Right click here and save-as to download this episode to your computer.