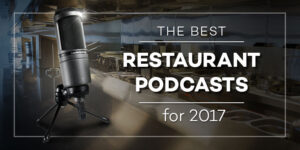 Why have restaurant podcasts been more popular in 2017? Because people in the restaurant industry are always on the go. And for restaurant owners, the most "free time" they have is in the car, on their way to—you guessed it—the restaurant. That's when they find the time to listen to what's happening in the industry around the world.
Podcasts are goldmines for ideas, tips, and everything in between! Best part is they're usually free of charge, so all you have to do is download it on your phone then listen to it during your commute, shower, or even in the gym.
We rounded up 21 of the best popular podcasts from three sources: Secret Sauce by James Eling, Smart Pizza Marketing by Bruce Irving, Restaurant Rockstars by Roger Beaudoin, Restaurant Unstoppable by Eric Cacciatore, and Profitable Hospitality by Ken Burgin.
Top 5 Secret Sauce podcasts
Another year has passed and though our mantra is still the same: helping restaurants find new customers and turn them into repeat customers. We still discover new problems, solutions, and nuggets of wisdom from different sources. We source our secret sauce ingredients from our guests, the internet, and restaurant owners and operators themselves. Never underestimate a simple visit to a restaurant because there's just so much to learn. And as a token of our gratitude to our beloved loyal listeners, we go back to your most favourite podcasts in 2017.
1. Episode 60 – Restaurant Innovation and Creativity with Chef Shaun Quade of Restaurant Lume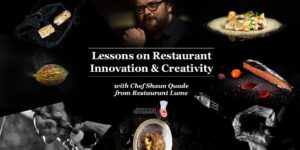 James Eling invites the genius behind Restaurant Lûmé, Chef Shaun Quade, and picks his brain on how he comes up with ridiculously creative dishes. Chef Shaun willingly walks James and the listeners through the process complex of how his dishes are conceived, one of which is the Sea Corn Taco. This podcast's popularity is partly attributed to Chef Shaun's fame when he guested on Masterchef Australia. Also discussed in this podcast is the restaurant's use of virtual reality in his mission to change the restaurant experience. To say that Chef Shaun is a game-changer is the understatement of the year.
2. Episode 39 – The Secret of Restaurant Profitability: New Ways to Look at Restaurant Revenue and Profit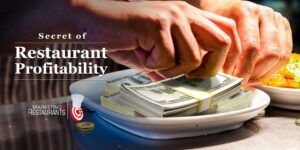 In this episode, James talks to Ivan Brewer of Restaurantology and chew on restaurant profitability and the factors affecting it. They go over the mistakes that restaurant owners unknowingly commit when running a business. James and Ivan go through all the major expenses restaurants have, and dissect each of them in detail. They also discuss profit and loss, and how you can influence how much of the revenue flows to the bottom line.
3. Episode 40 – Restaurant Leadership: How to be a Better Leader in Your Restaurant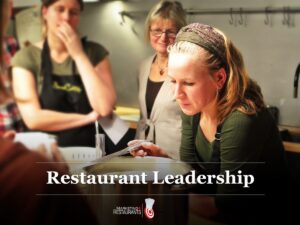 In James's many years of experience in the restaurant industry, he has seen countless restaurants closed down for many supposed reasons. But the unspoken reason most of them shut down is truthfully because of the lack of leadership. In this podcast, he defines leadership and goes into the real meaning of a leader. James points out the intangible traits a leader must possess to be able to steer his or her restaurant to the road to success. Not all people are born leaders, but you can be trained to become one.
4.  Episode 50 – Your Restaurant Story, Restaurant Brand, and Restaurant Intellectual Property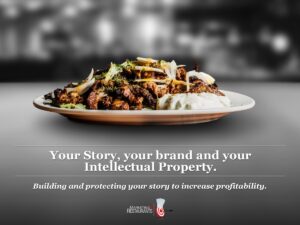 What is included in restaurant intellectual property? How does it affect my restaurant's story and brand? James answers these questions point per point. Did you know that when you buy a restaurant, you also buy into its intangible assets such as domain names and email database? Most assume that all they're just buying the tangible assets like the structure, kitchen equipment, etc.—it's the whole package. This podcast is an essential must-listen for all new restaurant owners who need a crash course on intellectual property and basic marketing.
5.  Episode 66 – Restaurant Trends for 2018 – Part 1
Episode 67 – Restaurant Trends for 2018 – Part 2
As the year comes to an end, and just like 2017's most popular Secret Sauce podcast—Restaurant Trends for 2017, James makes his fearless forecast of the global restaurant scene in the year 2018. He based his predictions, of course, on what's currently happening and where they're all most likely to be headed. What he sees in the near future are culture-driven dining, more technology as part of the restaurant experience (THINK: virtual reality and artificial intelligence), hyperlocal produce, and more non-traditional cuisines like Israeli, Filipino, and Easter European.
Top 4 Smart Pizza Marketing Podcasts
With the massive demand for pizza all over the world, there is also an increasing number of budding pizzeria owners, too. Bruce Irving, a top marketing consultant and former pizzeria owner hosts a weekly podcast program where he interviews the masterminds of the pizza industry. Get inspiration and ideas for your pizza business in this podcast.
1. SPM #154: FiredPie: 19 Locations, 4 Years with Fred Morgan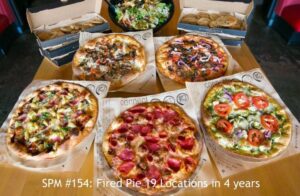 Bruce Irving interviews the co-founder of FiredPie, a pizza and salad restaurant chain in Arizona, Fred Morgan. With 19 locations in just four years, it's hard not to get impressed and inspired with their story. Fred tells his restaurant tale: how he got into the pizza business (HINT: he first worked in a big, popular pizza chain), why he and his co-founder Doug Doyle opened FiredPie, and why pleasing everyone will stunt your restaurant's growth.
2. SPM #160: Biaggio's Family Pizzeria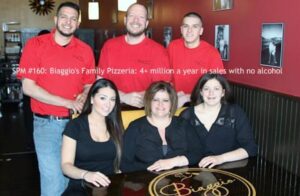 Biaggio's Pizzeria is ranked #72 on Pizza Today's Top 100 list of independent pizzerias, based on gross sales. This is a very popular pizza place in Allentown, PA that doesn't serve alcohol. Yes, you heard that right—no alcohol! Bruce Irving talks to its operator, Joe Ruffino, as they discuss Joe's unique business style, how they grew to #72 in four years, why they believe in video, and why giving away food is the best marketing.
3. SPM #55: Bringing Your Unique Voice with Shakespeare Pizza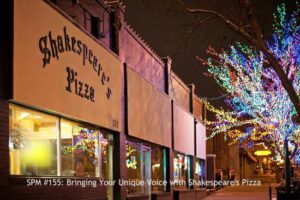 There's something unique exceptional and distinctive about Shakespeare's Pizza in Columbus, MO. Bruce Irving talks to its overall director of operations, Kurt, and they discuss the famous and perfected laidback approach of the business. Their casual management style is their unique voice and a big chunk of their restaurant story. Listing to this podcast makes you want to work for Shakespeare's Pizza!
4. SPM #143: 3 Locations in 3 Years with Sidewall Pizza Co.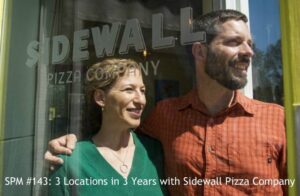 Sidewall Pizza Company is a fast-growing pizza company in South Carolina. Aside from serving up awesome pizza, Andy O'Mara shares to Bruce Irving how they have become a part of their community. The highlight of this podcast, for us here at Marketing4Restaurants, is Andy's superb marketing skills. He talks about how they use email marketing and other awesome marketing ways.
Top 4 Restaurant Rockstars Podcasts
Roger Beaudoin's podcast aptly named Restaurant Rockstars because he hosts, well, the restaurant industry's rockstars. He interviews them to discuss issues like marketing, finances, and everything in between the restaurant and hospitality business.
1.  Episode #95: Is technology replacing true hospitality in your operation?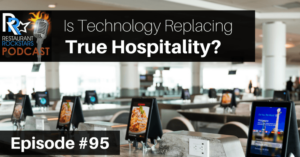 Roger Beaudoin digs deep on the technology craze restaurants are on. Though it cannot be denied that being techie is somewhat of a requisite nowadays for restaurants—because there's an app for everything—Roger somehow disagrees. He believes that there is no substitute for being hands-on when it comes to the hospitality business. But he finds himself in a tech-savvy resort in Florida and he suddenly has a change of heart.
2. Episode 94: Money in your register, night after night!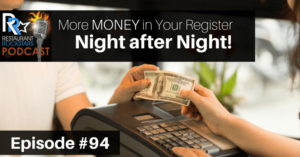 As we in Marketing4Restaurants always discuss, too, Roger Beaudoin stresses the importance of menu costing. Roger believes that the key to a lucrative restaurant is in its menu—and we agree wholeheartedly. He starts the podcast, saying that just because customers love your menu, it doesn't mean you're making money out if it. Roger is keen on giving tips on how to save a few bucks here and there like negotiating with your suppliers.
3. Episode #93: A winning strategy for your restaurant from your favorite sports team


Who doesn't love a good game of sports, right? We're all obsessed in at least one team or player in a lifetime. Roger understands the recipe that goes into a winning team: preparation, coaching, and relentless training. He believes you should apply the same approach to your restaurant. Listen to the podcast to learn more about winning at the restaurant business.
4. Episode #88: Astounding service that knocked my socks off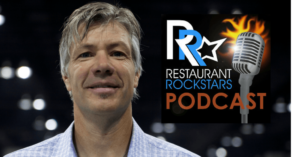 Let's face it, we all judge a restaurant by its service. And Roger is no exception. In this episode, Roger says, "I learned that Hospitality is Absent when something happens "TO" You and Hospitality is Present when something happens FOR you." That's a food for thought. Anyone in the service industry will pick up a couple of lessons from this podcast.
Top 4 Restaurant Unstoppable Podcasts
The man behind Restaurant Unstoppable is Eric Cacciatore—yes, like the Italian dish Chicken Cacciatore. His podcast is intended for independent restaurant owners and operators. His objective is to arm them with the proper tools, knowledge, and attitude to help them happily and successfully live out their dream of running a restaurant.
1. Episode #321: Your team won't care about you until you care about them with Carrie Luxem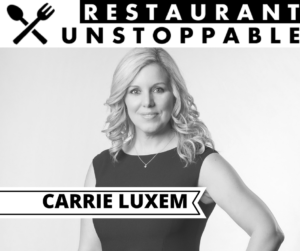 In this episode, Eric Cacciatore zooms in on every restaurant's (and business', if you ask us) most important asset: the people. Eric interviews Carrie Luxem, a human resource professional with 15 years of experience and the Director of Human Resources for Potbelly Sandwich Works. The two of them talk about finding good employment and the importance of having a good team behind you who are willing to go beyond transactional relationships.
2.  Episode 332: Staying consistently positive with Chef Scott McGehee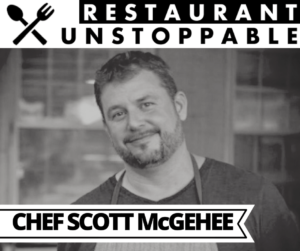 Eric has Chef Scott McGehee of Yellow Rocket Concepts, Central Arkanasas's culinary juggernaut, over in this episode to talk about the importance of treating your team with respect. You see, Chef Scott was formally educated at the California Culinary Academy, then trained at Chez Panisse under Alice Waters for years. Eric and Chef Scott discusses how to communicate effectively, and how to foster a positive atmosphere in the restaurant.
3. Episode 341: Culture-driven leadership with Chris Schultz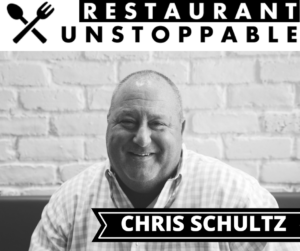 Eric invites over Chris Schultz, who worked with Starbucks Management and Leadership team for 15 years. He joined MOD Pizza in 2009, which went from 1 to 100 locations in just two years. He is now its Senior Vice President of Operations. Eric and Chris touch on the importance of teamwork. In the restaurant, there are no star players and every single one has a role to fulfill. And in culture-driven organizations, failure is not an option.
4.  Episode 375: Become a "Who" not a "What" with Mark Canlis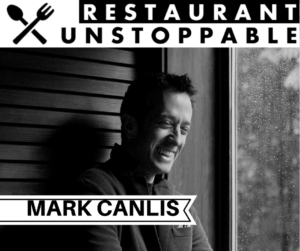 Raised in Seattle, WA, Mark Canlis graduated from Cornell University and served as a Captain in Air Force Special Operations. After his service, Mark helped open Danny Meyer's fifth restaurant, Blue Smoke, in Manhattan. He returned back to Seattle in 2003, as a fourth generation co-owner of the family restaurant, Canlis, one of the finest restaurants in America. Eric and Mark narrates how he almost getting fired from the Union Square Hospitality Group taught him life's biggest lessons: humility and honesty. They also chew more into the true meaning of hospitality.
Top 4 Profitable Hospitality podcasts
The man behind Profitable Hospitality is Australian-based restaurant owner Ken Burgin. He has a strong background in hospitality, devoting all his working life to it. Armed with vast knowledge and wisdom on hospitality, he has vowed to help restaurants, cafés, bars, and clubs grow a more profitable business.
1. Episode 266: Menu Development for a Family Restaurant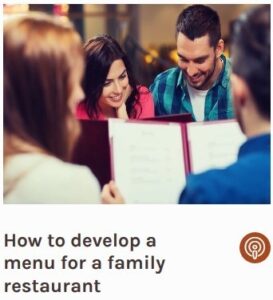 Ken Burgin speaks to Steve Sidd from Indulge Brasserie at Moorebank Sports Club in Sydney, which was recently named Best Family Restaurant in the Restaurant & Catering Association National Awards for Excellence. Ken and Steve discuss how to conceive a menu of meat, seafood, and vegetable options. They also discuss kids' menus, healthy food menus, and desserts. Yum!
2. Episode 259: How Taco Bill Run Their Profitable and Popular Restaurant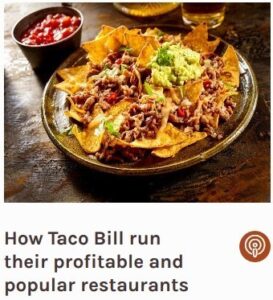 In this episode, Ken Burgin invites over Stan Teschke, one of Taco Bill restaurants' business partners. Taco Bill currently has 33 stores, 27 of them franchised, hence the urgency to keep an eye on standards like a hawk. The two discuss Stan's history in the hospitality industry; and the role of email, social media, and traditional marketing techniques.
3.  Episode 255: Casual Food Trends from New York and London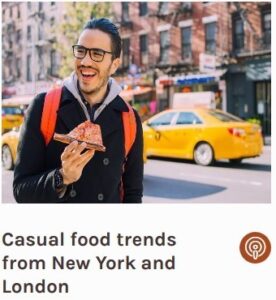 In this podcast, Ken Burgin talks to Graeme McCormack from Food Associates about his recent trends tour to New York and London. We all know these two cities are somewhat food capitals. What Graeme watched out for in the two cities were new products, display, merchandising, packaging, new flavours, and changing attitudes to healthy food claims.
4. Episode 244: How to Train Staff to Understand Money and Cost Control

Ken digs deep into the hospitality business in the episode. He shares simple and easy ways to build skills for managers, chefs, and production and service staff. And while training them, he explains the importance of making the team appreciate money and cost control by citing examples such as labour costs, recipe costing, utilities, costs per hour or customer. Knowing all these is crucial in making your business efficient and profitable.
---
Is Poor SEO Killing Your Restaurant?
Too many times we see customers with websites that are costing restaurants thousands of dollars every month through poor design, poor messaging and poor SEO. If your website could be improved to bring in 200 extra visits per month and just 10% of those made a booking, and each booking was for 2.5 seats on average at $50 a seat, you would have an extra $2,500 in revenue a month. A 30% food cost, that is $1,750 in profit extra a month. This ignores those customers coming back as regulars – which is more profit.
Remember, if these customers aren't finding your Restaurant, they are finding your competitors.
Get one of our obligation free 7 point website SEO audits to see what you can get your web developer to fix to increase your revenue today.