Welcome the new year with great things to come in the restaurant industry for the Philippines. Growth has been seen in many areas for the South East Asian region, businesses are in for a cool change. As a country of many interests, the Philippines is rich in culture with influences from the Spanish, American and Japanese occupations. The tragic past resulted in a nation of beauty, growth and resilience.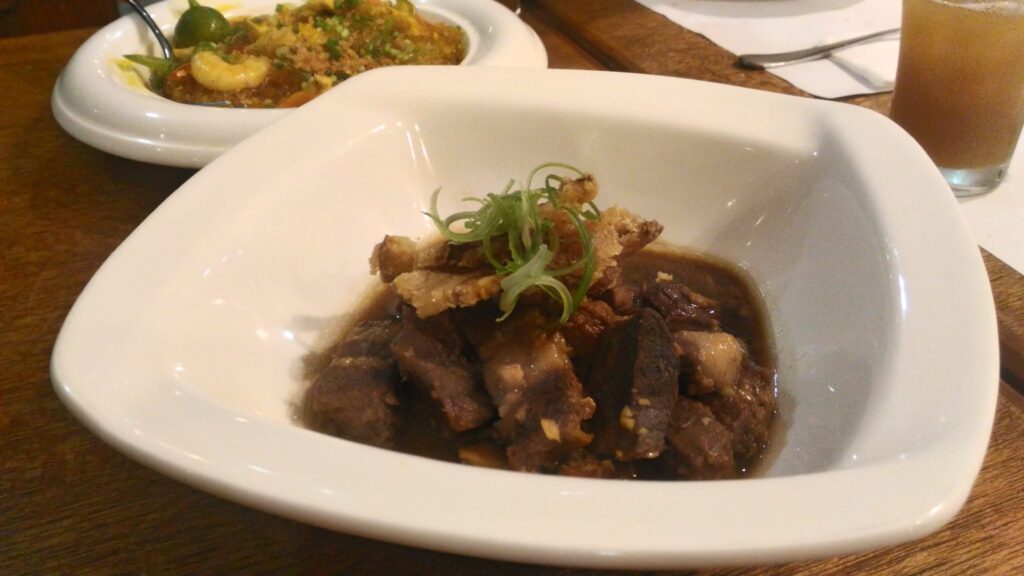 Filipino cuisine got an increasing global awareness with renowned chefs and celebrities often visiting local restaurants like Anthony Bourdain's heartfelt opening episode for the 7th season of Parts Unknown, presence of  Filipino-themed restaurants in key cities like New York, Sydney, Melbourne and Berlin, emergence of an international version of local favourite like the Halo Halo at Coachella 2016 and of course the unofficial Philippine national dish, "Adobo" takes centerstage as it wins international awards such as the contest held for Japan Soy Sauce Day.
With the greatness of 2016, we must bid adieu and welcome the potential of the new year. To see what's ahead of us in the restaurant industry in the Philippines, here are some insights that the experts and marketing4restaurants team foresees:
Rise of the Food blogger
Food bloggers in the Philippines have been prominent for many years now. They have been giving the public a different view of what truly goes on with our favourite restaurants and helping us be aware of the newest and hottest places to check out. What's the difference in 2017? Speed and reach. When it all used to be just a blog to give you those unbiased reviews, now put it on social media steroids on mobile. Facebook, Twitter, Instagram, Pinterest and everything else at the palm of your hands with real-time notification reaching fans, their friends and friends of their friends. Six degrees of connection just got closer than ever.
The quality of blogger reviews also improved immensely as restaurants are also categorized in a certain niche like signature dishes, location, cuisine, average spend per plate and even business hours. People love lists: Top 10 new restaurants in Maginhawa, restaurants with spectacular view in Antipolo, Manila's finest adobo, Best steaks below P500 in Quezon City or 40 Vegetarian-Friendly places in Manila.
Here are some prominent bloggers in the Philippines, just to name a few: Market Manila/Marketman, pepper.ph, Erwan Heusaff/The Fat Kid Inside, Anton Diaz/Our Awesome Planet and Lori Baltazar/Desserts Comes First.
Website is a must
Every business at this day and age needs an official website. No offense to wix, weebly and the likes, but the best option for any business is a website under their own domain name like www.restaurantname.com because this is your real estate online. It will only not give you full control on the design and integrate useful apps (plugin, services and features) like Google Analytics or Piwik to know your website traffic information, but it also gives integrity and sense of professionalism to your restaurant. For 2017, there would be more features that you can add to your website that will enhance the business and even add to your profit.
Here are other benefits of having your own website:
SEO or Search Engine Optimization, this is how your customers will find you online.
Design and content that will reflect your culture and how you want customers to know you. Indian restaurants in Manila can showcase the authenticity of their cuisine with an Indian look and feel of the website design, pictures and write up regarding the restaurant. You can even highlight your good relations with the Filipino-Indian community.
Showcase your menu complete with pictures and description. Entice them of what they can enjoy from your restaurant. You can put as many pictures and story behind the great dish since this is on your website, unlike your printed menu that restricts on characters and picture that will fit the layout of the page.
Comparative analytics like Piwik and Google Analytics will give you valuable data that you can use for marketing and improvement on the website. Get information like visitor count, visitor demographics, bounce rate, referring site, keywords and more.
Social media integration on your website is very important. You should be able to direct your Facebook page fans and Twitter followers to your website and vice versa. Why should you just not rely on a Facebook page? It may be awesome that you can do so much with your restaurant's Facebook page and get good results from your campaigns there, but you don't own Facebook. It is another company where you don't have a say in its future business decisions, just like those online merchants selling on Multiply or artists on MySpace or those who remember Friendster. Those sites were once great, but closed eventually.
Free Restaurant OnLine Ordering system or FROLO will enhance the value of your website and add profit by taking orders 24/7 without the hassle of contracts and paying fees or commission for the orders placed online. You get to keep all the profit plus customer information that you can use for future marketing campaigns. It also eliminates errors in order taking and put your staff into better use in the restaurant operations instead of hours spent on the phone taking orders. You can also monitor online orders from your mobile phone. FROLO take unlimited orders with no hidden charges.
Free Online Restaurant Booking system or FORBS on your website is ideal for restaurants who take reservations. Make your website very useful and add functionality of receiving reservations like the hundreds of thousands of seats booked via FORBS that contributed over $15,000,000 worth of bookings taken for restaurants all over the world. Get it for FREE! No contracts, no fees per reservation, no hassle for 'no shows', build your own customer database, use the integrated Restaurant Diary and monitor booking on your mobile phone. Best of all, it increases staff efficiency by not taking calls during busy hours and still be able to take reservations online.
Marketing4Restaurant is the authority to help you get your restaurant website ready for 2017 and integrate free tools to help you get more customers and earn more profit while working less hours. Check out the website packages offered by Marketing4Restaurants that suits new or existing websites, as well as monthly subscription options and free tools for your restaurant's website.
Online Ordering Battle
Convenience at the palm of your hands now means everything should be accessible online, via computer or mobile devices. The worsening traffic situation in Manila also greatly contributes to people not wanting to go out and instead have food delivered. When someone looks for a pizza delivery in Quezon City and they stumble upon your restaurant's website offering delivery, make sure to close the deal on this captured market. Present your menu and have them place their orders at the same time with the use of Free Restaurant OnLine Ordering system or FROLO because everything in 2017 will come with speed, make sure you don't get left behind. Memorizing delivery numbers is a thing of the past. Less and less people are using landlines and people on mobile use Viber, WhatsApp and FaceBook Messaging for communications. We already have a taste of this powerful business with the existence of Zomato, Food Panda, TwoAnyone, Munch Punch and you don't really need any of them when you have an option that's free and lets you build your own customer database like FROLO; without contracts, fees/commission and hidden charges. Armed with FROLO in 2017 puts your restaurant in line with future-proof big names in the industry.
Database Marketing is Gold
One of your restaurant's asset is your customer database. You must guard, nurture and put it into good use. It takes effort and investment to build a database but it can work miracles for your business. You already have a foot in the door with the people on this list. They have either visited your restaurant, ordered online from you or expressed an interest enough to leave you their contact details. Efforts in database marketing not only finds you new customers, it also helps you retain existing customers and turn them into repeat customers. The year 2017 calls for a more personal approach in database marketing to gain loyalty. Strategies in this area like email marketing, event announcements and birthday promos should do more. With today's technology, you can do such things like extract the information of customers who booked reservations last month and check if they would like to make advanced reservation anytime soon. The one thing you require to assure you are building your restaurant's database is to ensure that a working CRM system is in place, like FROLO and FORBS.
Social Media Spotlight
Social Media will continue to be a strong channel for restaurant marketing for 2017 as it more feature and functionality for the business. Many have enjoyed posting pictures of promo, house specials, events and contests to get more people to come through the restaurant doors. Facebook Page for restaurants is a must together with your website, whether you place advertisements, boost posts on Facebook or simply use it for free. It also helps that they continue to improve the business aspect from Facebook Pixel to Facebook Live. Instagram is gaining very good traction, specially with its business account capability to activate features and tools. Stay on your A-game with social media; always have fresh and interesting content to keep your fans/followers happy, gain more reach and engagement to eventually lead to brand awareness and sales for your restaurant.
Increasing competition from international brands
Many Filipinos who went abroad and tried some well-known restaurants there may be glad with the presence in Manila of brands like Denny's, Pink's Hotdogs, Ihop, Tim Ho Wan, The Halal Guys, Din Tai Fung, Applebee's and Pound by Todd English, but what does it mean for local restaurants? Competition just got more intense. Making a name for new restaurants would have to compete with names that has hundreds of branches across the world and the branding itself commands a higher price point that most people seem to accept. The good side is that local restaurants can learn a thing or two in global competitiveness and explore other areas of the business to get an edge, like excellent customer service and marketing. The year 2017 will have more international restaurant brands to open in the Philippines as we open our doors to more business and welcome a diverse culture of international food and beverage industry.
Targeting the tourist market.  Getting listed in Lonely Planet.
The Department of Tourism of the Philippines has been doing a great effort to market in foreign countries to discover the beauty of the Philippine islands, some campaigns even made it to go viral online. In 2017, this effort is bound to bear bigger fruits. Tourism and local culinary delights will take centerstage as we get more attention from foreign markets with the help of restaurants getting listed in Lonely Planet and earning good Trip Advisor reviews. This is where the perfect mix of your restaurant website and integration of social media comes to play to your advantage.
Want to learn more about restaurant marketing?
Listen to Secret Sauce – The Restaurant Marketing Podcast for marketing ideas, strategies and tactics from Restaurant Marketing experts. It is now the most popular Restaurant Marketing Podcasts in the world with tens of thousands of Chefs and Restaurant Owners listening to ways that they can find more customers and turn them into repeat customers, now downloaded in 102 countries!
---
Is Poor SEO Killing Your Restaurant?
Too many times we see customers with websites that are costing restaurants thousands of dollars every month through poor design, poor messaging and poor SEO. If your website could be improved to bring in 200 extra visits per month and just 10% of those made a booking, and each booking was for 2.5 seats on average at $50 a seat, you would have an extra $2,500 in revenue a month. A 30% food cost, that is $1,750 in profit extra a month. This ignores those customers coming back as regulars – which is more profit.
Remember, if these customers aren't finding your Restaurant, they are finding your competitors.
Get one of our obligation free 7 point website SEO audits to see what you can get your web developer to fix to increase your revenue today.