Best practice for dealing with poor reviews on Review Websites
We have written before Restaurants commonly come up with the problem of reviews on review websites like Eatability, Urban Spoon or Australian Good Food Guide.  Sometimes the reviews seem quite harsh, sometimes the review seems a little odd and sometimes the review seems to come from someone unfamiliar with the restaurant.    Because of the importance of online marketing in finding new customers, it is increasingly important to manage your online reputation.  We will look at who posts on the sites and how to manage bad reviews when they occur.
The problem is becoming increasingly difficult to manage as review website like eatability and yelp become more popular.  Some unethical business owners have been rumoured to be hiring offshore reviewers to cheaply right a lot of bad reviews on their competitors and glowing reviews about their own business.  A quick review of eatability and urbanspoon quickly shows a few reviews that appear 'colorful' at best.  These reviews can have an incredibly damaging effect on your ability to attract new customers.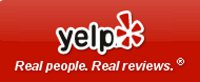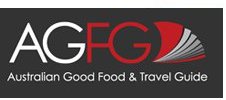 Who posts on review sites?
Some people are die hard foodies, genuinely wanting to provide high quality information to help people make a dining decision, many reviews are from the general public, wanting to have their say about the meal they've just had, but some of the reviewers can create a few problems.  Some people are disgruntled and want to have their say, whether it is right or wrong, justified or not and sadly, some of the people are competitors, knowing just how important a good or bad review is and hoping to drive more customers their way.
Try to minimise the bad reviews.
Firstly, and most importantly, make sure that you are listening to the genuine bad reviews.  If you aren't in the business all of the time, you won't know what goes on.  Who are the great waiters and who aren't.  Which chef has a high comittment to quality and who doesn't.  Providing great food, great experiences and great value is the first step to minimising bad reviews.
Control as much as you can.  If there is a bad review to be done, try and get it done on a medium that you control.  Drive customers to your website, where you can collect feedback.  Publish the great and manage the bad.
Accept that your level of service will sometimes fall short.  Work with customers to understand the problem and help them out.  If this happens, they may review the restaurant in a better manner, or may not review it at all.  Often people are looking for somewhere to tell of theiir bad experience.  If they can tell the staff or a manager and they feel like they have been heard, they may not write the review in the first place.
How to deal with bad reviews.
If a bad review is made, here are some steps to minimise the effect on your business.
See what people are posting.  Set up a google alert for your business so you know what people are saying.  The sooner you can get onto an issue the better.  Here is a textbook example of how to handle a poor review done by John, the manager of www.salvete.com.au
Capture the bad feedback yourself.  Have your website set up to take feedback automatically.  This is the best way to collect feedback as it means you see all of it.  You can respond to bad feedback and you can publish the great feedback.
Minimise the number of people that see the review sites.  Restaurants without a website, or just a Facebook page are giving up one of the most important ways to protect their online identity by having people find the review sites when they are actually looking for information on the business.  A good website will attract a lot of traffic that would have gone to eatability, tripadvisor or yelp.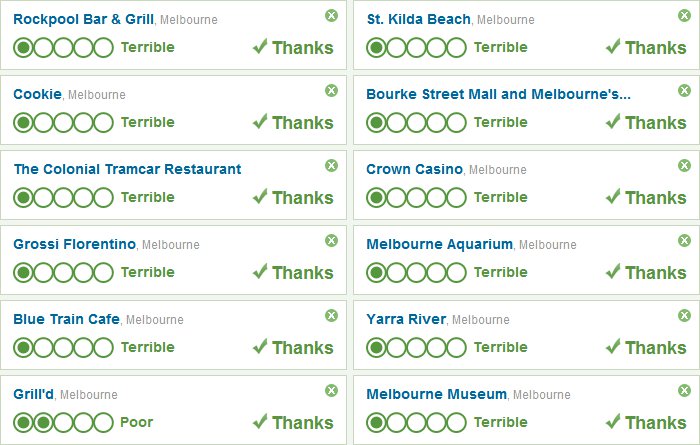 Tripadvisor makes it very easy to rate restaurants, but how accurate are the ratings?
The image from Trip advisor popped up when I was doing some research into review websites.  The picture is particularly disturbing because I it has just popped up these random businesses.  Of course I didn't rate them all as terrible, but I could of quite easily.  Trip advisor and other review websites just want a lot of reviews, they aren't really interested if they are good or bad, and I don't think they really take into account the economic impact that bad reviews, and fake reviews can have on a business.
Bad reviews can be very damaging for a restaurant, café or take away, especially if they are not properly managed.  You don't see them, but potential customers do, and often you will never know that someone was thinking about dining with you, saw the reviews and decided against it, so ensure that you manage your online reputation as best you can.
Our online tools provide our restaurant, café and take out customers with a range of tools to help manage their online reputation, to find more customers and to turn new customers into repeat customers.  Find out more here.
---
Is Poor SEO Killing Your Restaurant?
Too many times we see customers with websites that are costing restaurants thousands of dollars every month through poor design, poor messaging and poor SEO. If your website could be improved to bring in 200 extra visits per month and just 10% of those made a booking, and each booking was for 2.5 seats on average at $50 a seat, you would have an extra $2,500 in revenue a month. A 30% food cost, that is $1,750 in profit extra a month. This ignores those customers coming back as regulars – which is more profit.
Remember, if these customers aren't finding your Restaurant, they are finding your competitors.
Get one of our obligation free 7 point website SEO audits to see what you can get your web developer to fix to increase your revenue today.