Michael Garcia, who has been a waiter at Laurenzo's restaurant in Houston, put his job on the line this week when he refused to serve a group of regular customers because of remarks that they made about another customer.  The other group of customers, regulars at the diner, have a 5 year old little boy, Milo, who has Downs Syndrome.  Milo, who was talking and being a little loud, had been celebrating a birthday and waiters had been talking to him and Milo had been telling them how old he was, according to 29-95.com, but no louder than the adults at the table.  The other party moved to a table further away and made the comment, "special needs children need to be special somewhere else," according to Garcia.  He told the man who made the statement, "Sir, I won't be able to serve you."  He left the restaurant with his family.
"Maybe there were other ways I could have handled it, but Milo is such an angel, he is a gift from God as are all special needs children,"
Milo's family initially did not know, until another waiter told them what had happened.  The management of the restaurant was supportive of the decision and the story has received an incredible amount of publicity.
www.theblaze.com reports  that Garcia, when discussing the amount of publicity the story has attracted, "We can't lose track of what this is about, it is about Milo, it is about educating ourselves and when people are different, why should you treat them any different?"
"It's fear of the unknown," he added.
This is a good illustration about the hard right and the easy wrong.  It would have been easier and much safer for Michael, who risked his job, but he stood up for what he believed in and was backed by the management.  The waiters are the public face of the culture of your restaurant and Michael has represented Laurenzo's restaurant brilliantly.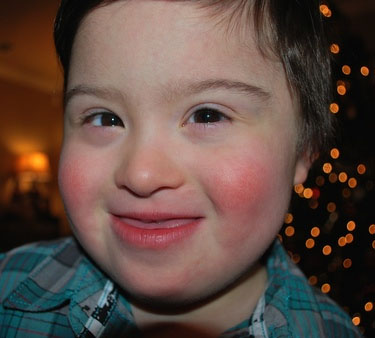 Milo Castillo:  Photo courtesy of Kim Castillo from www.29-95.com