Multiple sources have reported that Groupon agreed to buy LivingSocial, one of their tough competitors in the daily deals via email war, for an undisclosed sum. The acquisition posted the quiet exit of LivingSocial, which was partly owned by Amazon.com and was once worth over $US1 billion during its peak. The acquisition, however did not sit well with Groupon investors as shares went down 19% to $4.27 despite adding about a million active customers. Understandably, that number is not impressive for Groupon who was able to add 1.2 million North American customers on their own. Ending on a mark of 29.1 million users for the third quarter. Groupon hasn't decided if they will keep the LivingSocial brand. The Techcrunch article also said that Groupon plans further downsizing of its overall business in addition to several closures and layoffs of the last few quarters. In Q2, the company was operational in 27 markets; the plan is to bring that down to 15.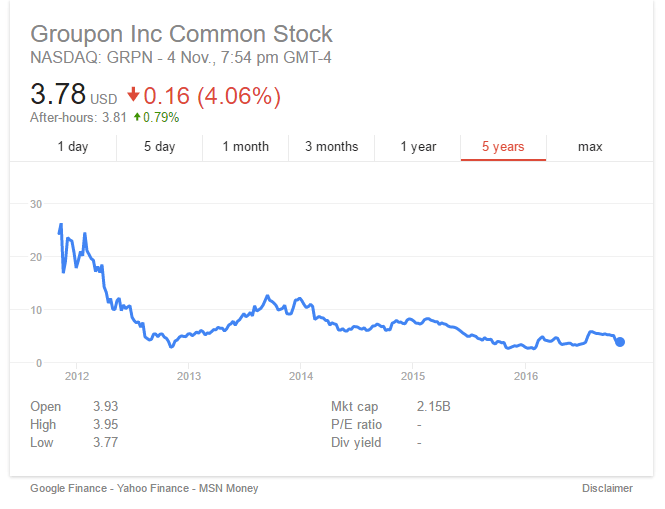 What does this mean for your restaurant?
Greater things are yet to come. While some seem to have momentarily benefited from deals emailed to LivingSocial and Groupon subscribers, it does not serve your restaurant a long-term advantage. Deals done for a very low price brings an influx of bargain-seeking customers looking for a cheap meal, which is not your target market. Aside from causing chaos in your operations, it also hurts the branding and leaves a bad taste to your regular customers. Here are other disadvantages of restaurant deals similar to LivingSocial:
It hurts your search engine optimization. People will Google your restaurant and these deals will show up in high ranking results, showing the big discount you offered for the deal even if this was done ages ago.
Deals do not add to your database. There were thousands of views on your deal and a couple of hundreds bought it. Your restaurant doesn't get anything but discounted sales. Email and contact details are with LivingSocial. You helped them build their database, not yours.
It signifies bad times for the business. Many restaurants who often offer deals in these platforms are desperate to get anyone through their doors. Chances are, after a couple of deals from LivingSocial, restaurants close its door permanently. Deals did not help the business and people have seen this scenario so many times.
It creates issues more than benefits. You will wear down your staff and quality will be compromised if these deals were not done properly.
It attracts the wrong customer. Most people who will purchase the deal from these channels are the ones who will typically not spend for a meal at your regular price. Once they have availed the deal, they will not come back. You don't get to have repeat customers from these deals.
It was once exciting for both merchants and customers, but the daily deal market has soured. With LivingSocial in limbo, what are the alternatives for your restaurant?
Your own website. Your space on your own domain name as the go-to place of people trying to find you and information about your restaurant. You can showcase the culture, menu, offerings, news and everything happening to bring them to your doors or order from you.
Online Ordering and reservations from your website. This is the biggest advantage of having your own website and at the same time bring more revenue to the business. In fact, even other businesses take advantage of this opportunity by charging fees or commission, but here at Marketing4Restaurants, you can get these for free. Learn more about Free Restaurant OnLine Ordering and Free Online Restaurant Booking System together with other FREE TOOLS for restaurants here.
Facebook marketing. Use your Facebook Page and ads to bring in more customers from your target market. Reach more people with promotions, likes and shares.
Email marketing. Build your own database. Keep in touch with your customers and make them repeat customers. Email marketing can do so much more than coupons for your restaurant.
All of the above. Mix them all up for a very powerful marketing campaign for your restaurant. They all go together; your website with online ordering and reservation, your Facebook page and email marketing campaigns for retention, finding new customers and turning them into repeat customers.
Want to learn more about restaurant marketing?
Listen to Secret Sauce – The Restaurant Marketing Podcast for marketing ideas, strategies and tactics from Restaurant Marketing experts. It is now the most popular Restaurant Marketing Podcasts in the world with tens of thousands of Chefs and Restaurant Owners listening to ways that they can find more customers and turn them into repeat customers, now downloaded in 102 countries!
---
Is Poor SEO Killing Your Restaurant?
Too many times we see customers with websites that are costing restaurants thousands of dollars every month through poor design, poor messaging and poor SEO. If your website could be improved to bring in 200 extra visits per month and just 10% of those made a booking, and each booking was for 2.5 seats on average at $50 a seat, you would have an extra $2,500 in revenue a month. A 30% food cost, that is $1,750 in profit extra a month. This ignores those customers coming back as regulars – which is more profit.
Remember, if these customers aren't finding your Restaurant, they are finding your competitors.
Get one of our obligation free 7 point website SEO audits to see what you can get your web developer to fix to increase your revenue today.