A guide to Search Engine Optimisation for Restaurant Owners: The 9 ingredients of the Secret Sauce you need to find more customers.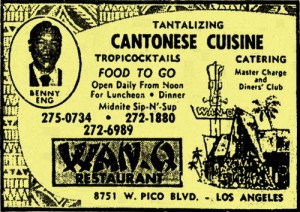 In the old days restaurant advertising was quick and easy. The Yellow Pages rep called you and discussed how much you wanted to spend on your Yellow Pages ad. That determined how big it was going to be, how if it was going to be in colour and maybe a bit of discussion about what section it would go in. Now, with the demise of Yellow Pages as a cost effective mechanism to advertise your restaurant, many restaurant owners are struggling to work out how to move their restaurant advertising to the online world.
The website for your restaurant is the central part of your online marketing. Read our 9 point checklist to ensure that your website is doing everything that you need it to do.