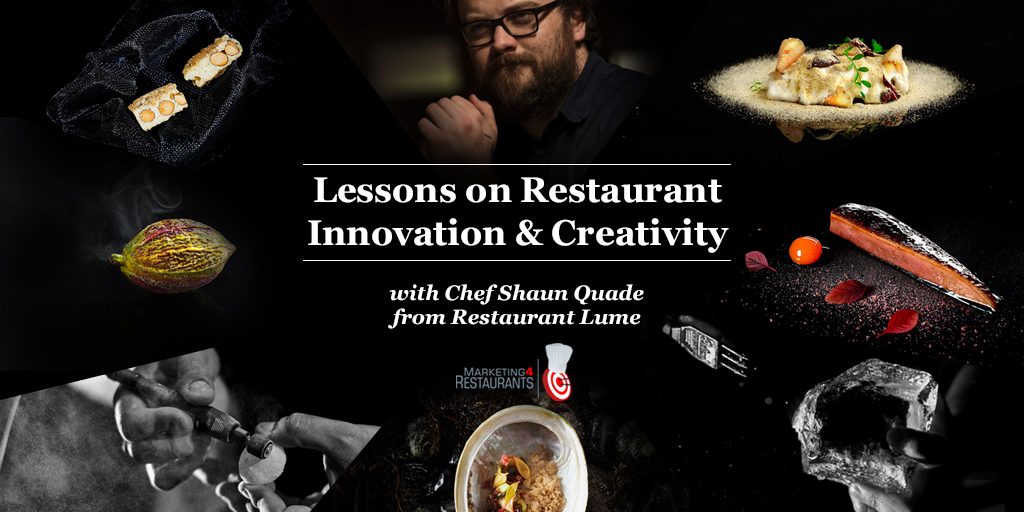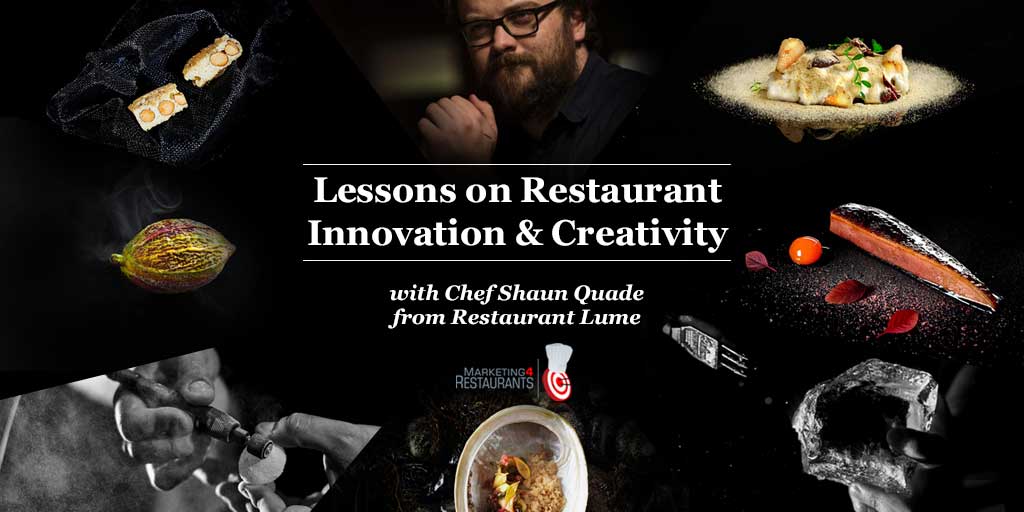 We look at how Restaurant innovation can help you build a more profitable Restaurant business.
What is the link between innovation and creativity? We've talked earlier about Restaurant Innovation, but this time we look at specific examples of how the Restaurant innovation process works in a real kitchen.
We look at the Triad Technique, Inputs and Creativity and how that feeds into creating an innovative menu, an innovative restaurant, and an innovative business.
We look at the approach to the ingredients that Shaun uses with sourcing ingredients.  How does the selection of ingredients interact with the menu and the guests?
We walk through the process of how Chef Shaun Quade creates one of his amazing dishes, the Sea Corn Taco.  What is the problem that he is trying to solve with it?  What techniques did he use and how did it evolve to being the item that can open the menu?
How can technology change the dining experience?  What is Lume doing with virtual reality?
We talk about the work of Charles Spence.  Whilst his work has been implemented in a lot of high-end fine dining Restaurants, it has also been used by airlines, fast food chains, and a wide range of Restaurants. This is because of the way that it can subtly enhance the dining experience.
We look at failure in the Restaurant.  So many people shy away from failure on the menu and in the Restaurant, but it is a critical part of the innovation process.  Limiting the impacts of failure, but ensuring that you fail enough and fail fast is an important part of the innovation process.
We talk about how you innovative when you've got a menu that works.
If you aren't innovating, then you are probably dying.

Right click here and save-as to download this episode to your computer.