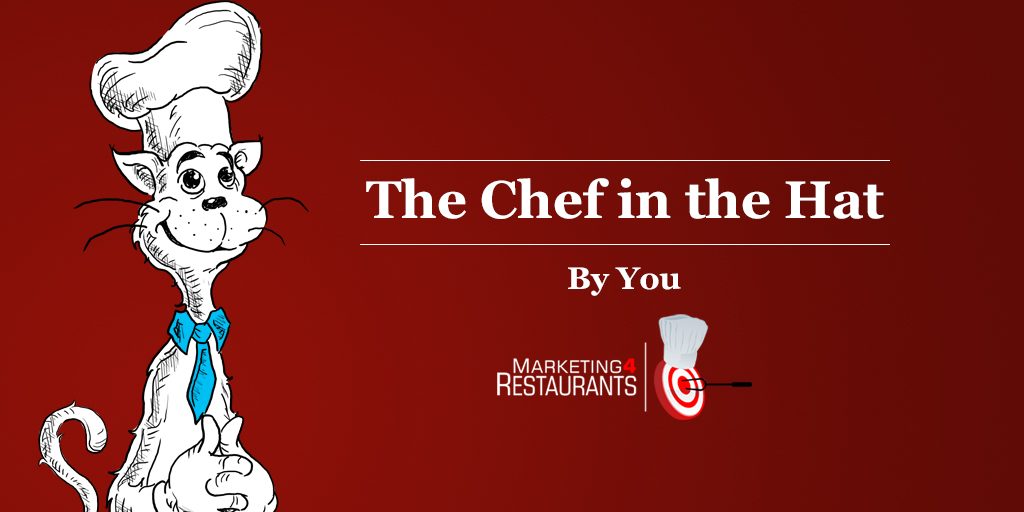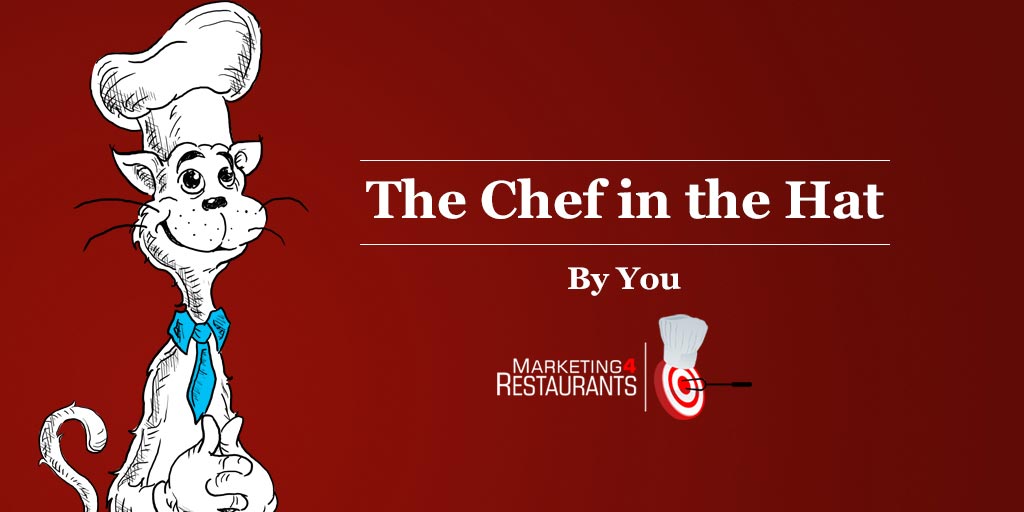 The team at Marketing4Restaurants.com has been busy creating our first courses for Restaurant owners. We are about to open the Marketing4Restaurants University.  We are creating a series of online courses to take you by the hand and skill up you and your team on how to run your own Restaurant marketing campaigns. This is a really exciting development.
We cover what the story of your Restaurant is, what its impacts are,  why you need one and how to create one.  We go through some examples of Restaurants with great stories.
Does the story for your Restaurant tie in with your Restaurant Business plan?
We look at Paymasters whose story is about great food. The same with Aangan in Melbourne. These are Restaurants based on great food. Too many Restaurants have a story based on great food, when in reality the food isn't that great.  Not having great food isn't a big killer, unless that is what your story is.
Jestine's Kitchen has an amazing example of the kind of story that can work really well.  It has a great reputation and that story really closes the deal when you think about a place to try some real Southern food.  (I loved the Oyster Po' boy! And Grits!) 🙂
We talk about the story of Fergburger and how a story can really help your great food get noticed and take your business to the next level. This is the best burger I've eaten anywhere and it has become synonymous with Queenstown.
Stratosfare, also in Queenstown, also has good food. But the thing that makes them a must-do destination is the view from the Restaurant.  It is absolutely amazing.
Another great story is Cinnanmon Snail.  An amazing business with ridiculously good food.  Adam is a vegan and he wants to introduce meat eaters to vegan food by cooking the tastiest vegan food ever.  Check out his videos, the food is really amazing.
We talk about how to come up with a story for the local Thai, Chinese, or Indian restaurant and how you can bundle that into a story that will help you to attract customers.
We talk about integrating sub-stories into your story, so that you can attract more targeted markets in your local area.
Finally we look at Mama's BBQ Chicken and Salad Bar and Waleed "Wally" Khawli. Waleed runs a local Chicken and Chips shop.  Check out his video that has been seen by one million people.  I think the music is a big part of the virality of this as well as his great dancing skills.

Right click here and save-as to download this episode to your computer.
Podcast transcript on Episode 59 – Creating a Story for your Restaurant
JAMES ELING: Hey, it's James from Marketing for Restaurants here, and welcome to episode 59 of Secret Sauce, the restaurant marketing podcast. How to create story that sells for your restaurant
Hey, hey everyone, welcome back. Today we're going to talk about how to create a story for your restaurant. Now, we've kind of danced around this topic. We've talked about how protect your story, how to protect the intellectual property that you build up in your restaurant, but we didn't actually discuss how you're going to create that story and, more importantly, create a story that's actually going to be able to sell for your restaurant.
So, I thought we would have a discussion today and we would go through exactly the kind of things that you need to be doing to create a story that's going to actually work for you.
Marketing4University: Crash marketing course for Restaurant owners
Before we get into that, though, I want to let everyone know about something that we've been working on behind the scenes for about a month know in the Marketing4Restaurants team. We've been putting together a University. One of the big things that we find from restaurant owners all around the world is that they really want specific help on how to execute on a lot of the things that we talk about in the podcast. So, what we're doing is we're creating the Marketing4Restaurants University, where we're going to provide you with video walkthroughs of exactly the kind of things that we're talking about.
So, we've got a whole range of lessons that we're going to do. There'll be a price attached to them, but it shouldn't be too much. What it's going to allow you to do is, they're designed for you to do something like open up Facebook Ads Manager and walkthrough with us. So, the first one that we're going to release is going to be "Running your first Facebook Ads campaign." And so that is going to be a walkthrough talk through on how to run a campaign. So, we're going to talk about the kind of campaigns that you can put in there and you'll see it, you'll be able to step along as I do it. So, we'll be in a Facebook page, we're going to put the content up there, we're going to do the targeting, we're going to set the budget. And I'm going to step through each one of these parts, and give you a lot of the insights that we use every day as we're running marketing campaigns for our customers. So, rather than getting us to do it, you're much better off doing it yourself.
You'll have the idea, you'll have the great food, the great stories, all of those sorts of things that make your restaurant unique. And this is going to provide you with the skills that you need to be able to execute on the awesome Facebook or other marketing avenues as we introduce more of the courses. So, we're going to be sending out a special offer before launch.
So, if you're not on our email database, go along sign up just into the popup and we'll send you out that special offer before. We're going to do a 50 percent offer for the first course before it opens, so that's a good opportunity there for you. If you've got the content but you just don't know how to run an ad, this is going to be perfect for you.
Restaurant story: what is a story and how to tell it
So, but let's get into it. A restaurant story, now what we're going to talk about today is two things: what is a story, and then we're going to talk about how to tell that story. Because there are different ways you can tell your story, and I think that that's a really important part of the stories, the method that you're going to do to get that out. I'm going to finish off with a story that is really important for you to understand about why stories are important.
Because, first thing I think of is I want to find out about your restaurant. So, you know, tell me a little bit about your restaurant, tell me your restaurant story. And 9 times out of 10 it's, "Well, you know I cook Indian food, Chinese food, whatever the cuisine is. We've been doing it for 10 years as husband and wife." Okay, what is it that makes you unique? "Well, you know, we cook really good food." Okay, so this is quite interesting because most restaurants cook a certain type of cuisine, well, they all cook a type of food and very few people say that their food is awful. And yet that's the story that most people are coming out with.
So, we're going to finish up with a restaurant that is very, very similar. It's probably the most standard kind of take-out kind of restaurant that you can have–really, really, really hard to differentiate. And this has got an owner who put a little bit of thought into it. He's gone through the process of working out what his strengths and weaknesses are, what is it that makes his restaurant different. And, you know what I've got to tell you: It ain't the restaurant, it's him. And he's been able to use some technology, some marketing to be able to have an amazing impact. But we're going to keep that for the end.
So, what is the story? Now, it's a lot more than your unique selling proposition. So, unique selling proposition for someone like Dominos, you remember they used to do, "It's 30 minutes or it's free." Your story is, it's an enduring narrative that impacts on most parts of the business. And it might not have an impact on the business, but it's going to have an influence in things like hiring, in the culture, operations, the menu, and definitely the marketing.
A lot of the times, mostly, the story of your restaurant is going to come from you. So, when you want to start thinking about the story for the restaurant, you need to start thinking with you. What is it that you're doing? What is it that makes you unique? And so, I think that the process that you should really start taking is that you should look at your business, look at your restaurant, look at the food, but, most importantly, look at you. Out of those things, you're going to be starting to look at the things that are going to be a little bit unique, a little bit worthy of, you know, something that's going to be interesting on Facebook, something that's going to work on Instagram. Or, some way that you can start to differentiate your food.
Have a look at your business plan. Have a look at your marketing plan. Now, a lot of people don't have these, which I think is a fundamental failing. If you're going to open a pie restaurant, how many people in your area are likely to eat pie? Are there enough people in your area? Are they in apartments? Are they going to require food to be delivered to them? Or, is it going to be eat in? When you look at the business plan, do you have enough seats? Is the ratio between the number of seats in your restaurant and the number of times that you're going to turn them and the average price per seat, is that going to weigh up against your costs of food, cost of labour, and your lease?
A lot of times, people haven't reviewed and, I think, it's going to be really tough. If you come up with the best story in the world but you're destined to fail, because your business plan, financially, isn't going to stack up. Have a look at your marketing plan, as well. How many people in the local area are vegetarian, if you're looking at a vegetarian angle? Is it going to be wholly vegetarian? Is it going to be vegan? Is there going to be a FOB map offering? What is it that you want to do with your restaurant and how is it that you're going to tell that story? Now, there is nothing wrong with having a, "It's just the food," type of story.
One of our customers in Newcastle in New South Wales, and I've told this story before, we went to have a meal there, Randolph runs a really good kitchen, has always been really successful. And we went there early on a Wednesday night, I think it was going out of late winter, not a really busy time. And this is a destination restaurant, so no walk by traffic, no one's going to walk by and go, "I might just have a meal here." We went in probably 6:30, 7:00 and I said, "Table for four," and the woman looked at me and said, "Do you have a booking?" And I said, "No," and she goes, "I'm so sorry, we're full."
Now, that success is based on Paymasters, having a reputation as being one of the best restaurants in the Newcastle area to eat at. So, everyone who wants to eat at the best restaurant, they eat at Paymasters. And this is a fundamental part of their story. So, their website obviously does a good job of helping convert that, so people will hear the story, "Well, the best place to eat in Newcastle is Paymasters. I wonder what's there. Wow, look at that they have some yummy good on the menu. There's some nice images of the food, yes, let's all go there and we should make a booking." So, their story is about having great food, but it's backed up by actually being really, really good food that is clearly distinguishable from the competitors. So, this is the first thing.
It's difficult to lead with the story is about the food, because a lot of people have that story. So, if you are going to run with the, "It's the food story," you've got to make sure that it's really special. And at Paymasters they do a fantastic job of that.
Restaurant story: Indian food with world-class service
Now, another example of that would be Aangan Indian restaurant in Melbourne. So, Sumit Malhotra, the owner there, he's got a few restaurants now. Clearly a cut above the average Indian restaurant. The food there, the service there, when you compare it with – and the street that they're in, there would be six or seven Indian restaurants there – but these guys, the service is better, the food is a lot better. And they have that reputation as being one of the best Indian restaurants in Melbourne. If your story is just going to be about the food then sort of, how do you back that up? And I think one of the big things when it is about the food is to have a little bit of authority behind it.
And so, Aangun was written up in Melbourne's Cheap Eats guide. So, a very influential guide in places to eat, all of the places that have got really, really good value, and where the food is amazing. So, you know, that's one of their marketing tools that they can say, "You know what, we've got some amazing food here. We know that everyone else says this, here's this guide that also says that."
Restaurant story: Southern soul from South Carolina
Now, another place that does a really, really good job of this is Jestine's Kitchen in Charleston, South Carolina, which I was lucky to eat at a couple of years ago. And I want to read you their story, and they've actually got their website that tells Jestine's story. And there's a picture of a lovely woman there and it says,
"Jestine's Kitchen is named in honour of Jestine Matthews, who was born in the Low country in 1885. Her mother was a Native American, and her father was the son of a freed slave who was farming land on Rosebank Plantation on Wadmalaw Island. 'I don't know if I was born there,' she says, 'but when I first know myself, that's where I was living.' Soon after the turn of the century, Jestine moved to Charleston, where she found work as a laundress and later as a housekeeper. In 1928, she went to work for Aleck Ellison and his wife, who were then expecting a baby. It was the start of a lifelong friendship between Jestine and the Ellison family. Dana Berlin, the owner of Jestine's Kitchen, is the daughter of the Ellisons' only child, Shera Lee Berlin, and this restaurant is her way of sharing the wonderful style of home cooking and the warm atmosphere that Jestine provided for generations of friends and family. Jestine died at the age of 112 on December 18, 1997, but her legend lives on. We invite you to share a meal that could have come from her kitchen-traditional veggies, seafood and fried chicken – and raise a glass of Jestine's table wine in a toast to her memory."
Now, I think that that is a fantastic story, and their tagline is, "Southern food with lots of soul." Now, the interesting thing is, I didn't know about that story. I made a decision, so I was walking down the street just looking for somewhere to eat, and I saw Jestine's Kitchen. Now, and I had heard a little bit, there were people who mentioned Jestine's Kitchen they said, you know, "It's a good place to eat." There was a couple of things that I was looking for. I was really looking for an oyster po boy, and so I looked at the menu. Boom, oyster po boy. So, we're in luck there. But the one thing that I remember, and it's interesting, because this isn't on their website, was that it had an extract from a book. And I think it was, "A 1001 things to do before you die." And there was the little extract that said, "If you're in Charleston, you should go to Jestine's Kitchen and try some quintessential southern food with some amazing southern hospitality." And I remember the hospitality there specifically, because I just thought, "Wow, they really do make you feel at home at this place. This is really quite amazing." And it was only later that I went and had a look at their website and thought, "Wow, look at that. What an amazing story that they've got there." So, what they have done is that they've got that, they advertise outside the restaurant as, "Southern food with lots of soul," which is kind of what I was looking for.
But they back that up with "A 1001 things to do…" Because I remember thinking, "You know what, I don't know what's going to happen but at the end of this meal I'll have knocked one of the 1001 things to do off my bucket list. So, I think that, even though they hadn't done a job of that story, I think that if you read that story, that really paints a picture and that picture is exactly what you get when you're in the dining room at Jestine's. It is exactly that. This is a really good example of a story. Now, obviously, I would probably have that out the window, I don't know, they may have it out the window I might have missed it. But I think that this is a really good example of the kind of story that you want to be having a bit of a think about. So, this is a really good example of the kind of authority that you can build up as you tell that story.
Restaurant story: fact or fiction?
Now, I think another great example of this is the Fergburger. Now, the story about the Fergburger is there's a grumpy old guy, I think it's Mr. Ferg or whatever it is. Not a real person, I think, he's just the kind of guy who, you know, that whimsical character who likes to cook burgers kind of story. So, this is a made-up story. But, they cook a bloody good burger. And I know this is fairly controversial, I've eaten a lot of really, really good burgers, I love a good burger, I think it's the best burger in the world. Anytime someone goes to Queenstown, people will say to them, "You've got to get a fergburger. The number one thing that you've got to do is get a fergburger." If it's not, "Get a fergburger," it's, "Jump off a bridge. Jump off a bridge, then get a fergburger." And that's exactly what I did. We went out, found a bridge, bungee jumped off it, which was epic, then we came back and celebrated with a fergburger. A strong story really backed by an amazing burger, it really, really is. And when you go there, if you go there at lunch, you might have a 45-minute, an hour-long wait just for a burger. So, the place is packed, it's really pumping.
They create a really good experience about it, they really do play up to the tourists. The locals, they generally would ring in advance and they'll get theirs delivered out a little side window. But it has become one of those things that everyone really, really wants to think about when they go to Queenstown. So, their story has become a part of a bigger story, which is the Queenstown story. So, and it was interesting. I haven't actually met the owner of Fergburger, it would be interesting to have chat to them, because I think they run a really, really slick operation. But the Fergburger hasn't changed a lot in a lot of the time that it's been there, apart from the fact that they sell a hell of a lot more burgers now.
What happened was that they got picked up by Lonely Planet, and they said, you know, "This is the best place to eat a burger." And from there, they started to get a queue, and that queue begets a bigger queue. So, nothing gets a queue like, and I think this is one of those things where, you know, a lot of the work had been done in the branding, in telling that story, coming up with that story. But it was, once again, backed by epic food.
Restaurant story: Beyond the food – the experience!
What if it's not about the food? And so, one of the places that I think, and it's not that far from Fergburger, is a restaurant called Stratosfare in Queenstown. Now, their story is experiential. Their story, I would have to say, is the sunset. You go there to watch the sunset. The food there is pretty good, it's, you know I hope I'm not being too offensive, it's not fantastic. However, I tell everyone who goes to Queenstown, "You've got to eat at Stratosfare, it's amazing." You catch a cable car up a mountain to get in there, and the views are just absolutely amazing. And you watch the sunset as it goes down over the lake in Queenstown. So, the views are million-dollar views.
Their story is about those views. So, the way that they tell that story is a lot more about the view, the location, than it is about the food. Which is entirely appropriate, because that's the one thing that they've got going for them. And there's hundreds of restaurants in Queenstown, these guys absolutely crush it when it comes to location, though. Because they're the only one who are up the back of the mountain, out the back of Queenstown with that absolutely amazing view. And one of the things that I think is really important is, what's your worldview? What is it that you're trying to achieve? And how is that going to relate to your marketing story?
Restaurant story: gone vegan
One of the ones that I think is a really, really interesting case study is, and the number one reason why I want to go to New York is The Cinnamon Snail. So, Chef Adam Sobel's out there, food trucks, restaurants. He is a committed vegan. He believes that we need to have a much more sustainable lifestyle that's going to be sustainable for the planet and for us. So, he's really committed to vegan food. But when you look at his marketing it really does take in second, a backseat to what it is that he's trying to achieve. Because what he's trying to achieve is, he's not interested in vegans, he's interested in non-vegans. Because he wants to convert them. So, his focus is around creating just ridiculously good food that you want to eat. The fact that it's vegan, that's secondary. He wants you to go, "Wow, that tastes absolutely amazing," then, "See, it's vegan. Vegan doesn't need to be boring." It's really important to him, but not important in his marketing strategy because that's not his target market.
And I think it's worthwhile having a look at his website. And, you know, I haven't been to New York yet, but the first place I'm going to go is to The Cinnamon Snail because I really want to. He does a great job with the photos on his website, and he does an amazing job with video, as well. And you can almost taste just how amazing the food is that he's go there. That has underpinned the success of his business, has been the fact that the food is front and centre. And he knows that, creating vegan food, he's going to have to make it look, you know, really, really appetizing and just mouth-wateringly good.
And so, he spends a lot of time and effort doing that and the results are amazing. I haven't eaten there, of course, but they've won lots of awards. Once again, coming back to authority. Getting that third-party validation of the story that you're trying to say, you know, the food is pretty good look at all of these awards that we've won. So, Adam does a really good look, and I'm going to include links to all of these places that I've talked about. Just so that you can have a look at that story. And a lot of these stories, they don't have to be incredibly complicated.
What's YOUR restaurant story?
So, what does that mean for you? How are you going to do that? And I think there's a lot of people out there who are cooking Indian food. And the thing that I find disturbing is that you'll get these websites that are done by takeaway companies, where all it is is the menu and the price. And that's not a story, that's a menu. Your menu is not your story. Unless it is just absolutely stunningly amazing, and half the time there's no photos. So, you're struggling to win me over here, you're not doing anything to tell me what is amazing about your restaurant. So, the first thing that you want to do is avoid those simple websites that just say, you know, "Here's the menu, you can order from us." I think that that is going to absolutely destroy what it is that you do.
So, as tempted as I am to tell an Indian restaurant story, let's talk about I'm thinking of one about the a local Chinese restaurant that we get Chinese [food] from. Now, why are they cooking Chinese food? What is it that's important to them? What part of China did they come from? One of their specialties is duck. How do they prepare that duck? Where does the duck come from? Is it organic? What are the recipes that they have in the restaurant that sets them apart from everyone else? Even if it doesn't set them apart from everyone else, how do they prepare those sauces? There are 101 things that you can do, so I'm talking about a specific Chinese restaurant, this could be any Chinese restaurant.
Restaurant story: How about a substory to tell your story?
Scrub out Chinese, put in Thai. What does Thai food mean to you? Why are you cooking Thai food? Where do you get your herbs and spices from? What is the favourite thing that you cook in the restaurant? You can have a sub story in that. So, the big sub-story that I always think, I always like to see people if they've got a strong vegetarian or gluten-free offering then you create a gluten-free sub-story. So, "We've been cooking gluten-free food for 15 years, because my daughter suffers from Celiac disease, and I know what it's like to take her out and have her disappointed where she can only get a salad." Now, I'm pretty sure I've said this, you know, 1000 times. You'll have heard me this say before, this is your Celiac, gluten-free sub-story.
There's a photo of the kitchen, "This the area that we have for gluten-free meals only. So, we only prepare gluten-free dishes here. Here is a picture of our signature gluten-free dish." Now, you can see that what we've done there is we've created a story that is targeted at a sub-section of the market. We've told them that story, so you're passionate about it because your daughter has Celiac disease. You're telling that story to someone who has Celiac disease. You can see that already you've got a bond there, that person with Celiac disease is like, "Finally, someone who understands how important it is that I can't eat gluten." You've built a bond and your story is now doing a really good job of selling. And your signature gluten-free dish, if you've got a good photo of it and it doesn't need to be a professional photography, it could just be an iPhone photo. But it's the kind of photo that people are going to go, "Yup, I'd eat that. That looks awesome. I'm making the booking now, because I want to go there." You've got a little sub-story there.
For the Thai food, who is it that you're targeting? Are you targeting Thai expats? Are you targeting business people having a lunch? Do you deliver? How are you going to tell this story? You know, a lot of it is your marketing plan just in a narrative. Far too many people, when they're doing their marketing, they leave all of the story out. And it's actually interesting, we get some people who come to us and they say, "Look, James, we're really struggling." "Okay, so tell us about the story." And they go, "It's a Chinese restaurant." "That's nice. Why do you cook Chinese food?" "Well, my wife's from Sichuan province." "So, it'd be nice hot food?" "Yeah, yeah, yeah. So, we have this and we have this."
It's funny because you almost have to start interrogating people to find out what their story is. You start scratching underneath it, then the people start to really get passionate. "Yeah, we've got this amazing dish, you know, and you can really feel your lips tingling when you eat it, and people really love it. It's our most popular dish." Why isn't that on your website? Why is it that you haven't put that on Facebook? How are people going to work out what your story is if you're not going to tell them? People don't have ESP, so you need to be really clear about what your story is.
And if you're passionate about Sichuan food, you could have some pictures from Chengdu, you could have some pictures of the pandas, you could have some pictures of the giant Buddha. Start to tell a Sichuan story and then, at the top of that pyramid, you've got the amazing food from Sichuan province. You've got your favourite recipes. Is there a video of you getting the chillies? Where do you grow the chillies from? Because chillies are an important part of Sichuan food. How does it relate if you don't like hot food? You know, "Well, you don't have to come along and have the hot food. If you do like hot food, we've got meals for you. But we also prepare a lot of our meals with the traditional flavours but where they're not as hot, because we know that not everyone likes a hot palate." You can see how for the most ordinary of restaurants, just your basic Chinese restaurant, you can really flesh out a really exciting story about that. Where do the ingredients come from? You know, "Let's go out to Farmer Brown's place and share his story, make his story a part of our story."
Now, I'm not sure if this is giving you any ideas or not, I'm hoping that you're not sitting there going, "But I just run a Chinese restaurant, how am I going to actually tell that story? I don't have anything special to say about my story?" And it's like, well, you just have to be a little bit more creative. You really need to push through with some of this.
Restaurant story: Telling it via Facebook videos
So, we're going to bring it home with a story about Mama's BBQ Chicken and Salad Bar. So, this is a place that's not too far from us and we went there on Sunday. We actually went there on Saturday but they were closed because they don't have a website they didn't tell us that. But that's okay, we went back on Sunday to get some chicken from the place. Now, why would we go there? It's not too far from where we live, that was the first thing. But they were written up in one of the state newspapers because for three years a father and son team had been running a chicken shop. Chicken and chips, fried chicken. And they were really been struggling with it. So, Waleed, the son there, and it said in the article, you know, he had learning difficulties. So, he struggles with things like Facebook and marketing plans and things like that. So, this wouldn't have been the formalized process that he's gone through, but he's though you know, "Could I be doing clever Facebook targeting and that sort of stuff? No. I can't do that." What he can do, though, is dance. Now, I'm not here to, I certainly can't dance, so I'm not going to go rating his dancing from a scale of 1 to 10.
Suffice to say, it needs to be seen to be believed. What he has done is he has come up with two things: 1.) He dances a lot of it revolves around the chicken dance. So, he'll have some funky music playing in the background, and he'll be pretty much doing a chicken dance; 2.) He's selling chicken and chips, okay. Which I would have had to of thought would be one of the most difficult cuisines to differentiate yourself. Now, you talk about a Chinese restaurant, "Well, it's Sichuan province and it's really hot, and we do an amazing one of these."
This is chicken and chips. It's chicken and chips, people. How do you come up with a story that's going to be amazing about chicken ad chips? And so, what he has done is he's got him doing a chicken dance, and he's got just three words. He has come up with three words: flavour, flavour, flavour. That's it. Flavour, flavour, flavour. Okay, so we've got a guy who's dancing he's doing the chicken dance, and he's going, "Flavour, flavour, flavour." You've got a takeout that has been struggling for three years, and the son Waleed starts doing the dance and he starts putting it up on Facebook. Now, we went there because they got state-wide coverage in the newspaper because their videos had been seen a million times. Now, that's pretty amazing. And I don't think they're actually running ads to it, this is just viral. This is just some guy doing the chicken dance and talking about flavour, flavour, flavour chicken and chips. That's it. So, we went there on Sunday. Now, the amazing thing is, it's Thursday today, he was on a national TV morning news program about the way that he had become an internet sensation because of his chicken dancing.
And he's had customers come from Canada who have been like, "Wow, it's you. Do the dance for us. We came to get chicken from you, because we saw it in Canada." Now, I'm assuming they didn't get on a plane and come out from Canada, they were probably visiting Melbourne and drove out to Mama's BBQ Chicken and Salad Bar. But all the time there were people, and when we were in there there were people who were greeting him, you know, he is a local celebrity. Absolutely crushing it, as far as that.
Sorry, he was on TV this morning. There's a video of that on Facebook, which has been seen 162,550 times. Now, that is not too shabby I don't think. So, TV coverage, national TV coverage. What's that worth for him? Tens of thousands of dollars. And the amazing thing is, okay, so I started doing the research for this probably an hour ago. Everyone knows Facebook is a lot more active at night than it is during the day. So, it was 162,550 views back then, it's now at 195,416. He's had 30,000 views on that video in the last 90 minutes. Now, there are some people out there who don't get 30,000 views on their Facebook page in a year. This guy's got it in 90 minutes. I'm going to include a link to the video because, yeah, he's going for it in the video. You've got to see it to believe it. But this is the kind of story. So, he's doing a dance and, "Flavour, flavour, flavour." Now, the interesting thing also he was on Sunrise and one of the presenters, Kochi, they've got, it's grand final week next week, they are inviting people to – they've run a thing from Fed Square which is a place in Melbourne. They've invited him back there, so he is going to be performing the chicken dance and bringing some chicken along for all of the people. So, he's going to be on TV twice. Now, what is it that you are doing? How is it that you're telling your story? What is it about your story? Now, you know, this guy part genius, part right time right place right medium, the way that he's telling his story.
You know, this story would not have worked with pictures, this is a video story. What's your video story? How can you come up with something? Now, don't aim for it to go viral. I think, because a lot of the time you're setting yourself up for failure. They never interview the guy who really put all of the effort in, and if you troll around through Facebook you'll find them. The guy who's put up 40 videos and he is really putting his heart and soul into it. He is really going out there and the last video that he had was seen by 15 people, and you think, "You know what, I really feel for that guy. He's putting A for effort." But it's not working. You need to pivot on that. You need to come up with something so that it will start to work. But Waleed there, you can see his passion for his chicken, it comes through in his dancing. He's super keen about it.
Restaurant story: making your very own unique one
This is what you need to be thinking about, what is it that you can do? How can you tell that medium? You know, is it just going to be a straight word of mouth in places like, predominately word of mouth? In places like Newcastle where everyone knows that Paymasters is the place to eat for an upmarket meal. If you're looking for a great Indian meal in Melbourne, you know, Aangun has such a great reputation for that. It's got to be backed by really, really great food. The reason I talk about Waleed from Mama's BBQ Chicken and Salad Bar is that there is, "Flavour, flavour, flavour," there, but it's chicken. Really hard to differentiate. These guys have been able to do that.
And there are 101 things that I think that you can be doing. How is the food prepared? Why is it that you're cooking the food? Where is it that you cook the food? What is the food that you cook? What's on the menu? Why is it that you're doing what you're doing? How can you build a community around that? How can you engage with people? How can you create something that's going to reach out to them and grab them in, and get them to come into your restaurant? Because that's the most important thing about your story, is that it's got to sell. Because if your story doesn't sell, then you're not going to have a story to tell in one or two or three years.
Hopefully this has really given you some examples. We've gone through Jestine's Kitchen, it's got a great story and that wasn't the reason that I came in, but the authority play. You know, the way that you tell that story, you've got to have a way that's convincing. Word of mouth works. How do you tell that story on your website? Have a really good think about that. How do you tell your story on social media? Have a really, really good think about that. Because if it's a story that is authentic and you're passionate about, and that you're willing to put yourself out, then you can get the kind of rewards that Waleed at Mama's BBQ Chicken and Salad Bar has got. And you know what, if he can do it, I'm pretty sure that there's a story in each and every one of your restaurants that's just waiting to be told. It's waiting to be told probably in a better way.
Hopefully by going through and breaking some of these down, it'll give you a little bit of inspiration, a little bit of an idea about the kind of things that you can do. If you're having trouble with your story, you know, hit me up on Facebook, hit me up on LinkedIn, and maybe we can go through it and come up with a few ideas. There are lots of ways to skin this cat, and I think that this is the thing that we're really passionate about, is helping people to discover that story.
FYI though, I think I sort of alluded to it, I don't think I was explicit about it, come up with your story before you open your restaurant. And I think it's a little sad when people have been dealing in their restaurant for 20 years and only now are they starting to think about it, you know. Imagine what it would be like if they had a really strong story 20 years ago. But it's never too late to really sort of bring out that story, and start telling it in a way that is going to make a meaningful impact in your revenue, your profitability, all of those sorts of things. So, that's about it. If you've got something out of this podcast or any of the podcasts, please share it if you see it on Facebook, share it out to all of your, you know, tag a restaurant owner mate or a chef on it. Leave a review on iTunes, they really do help us to spread the good word. That's it, I hope you have a really busy day. Bye.