Best Restaurant Podcasts for 2020
Podcasts are the greatest productivity hack, because they allow you to learn while doing things like walking the dog, prep, driving to work or jogging.  We estimate the following podcasts have had over 1,000,000 downloads between them.  That is a lot of Restaurant owners learning how to run their Restaurants better
We narrowed down the best restaurant podcasts you should be listening to if you are in the restaurant industry. These Best Restaurant Podcasts for 2020 delve into all aspects of managing a restaurant and insider tips on how to craft a profitable restaurant business.
Secret Sauce
Founded and hosted by renowned marketing restaurant expert James Eling, Secret Sauce provides viewers from 102 countries tips on how to step up your A-game in developing  best restaurant practices and marketing strategies
Here are Secret Sauce's top 3 episodes
1.7 most common Restaurant myths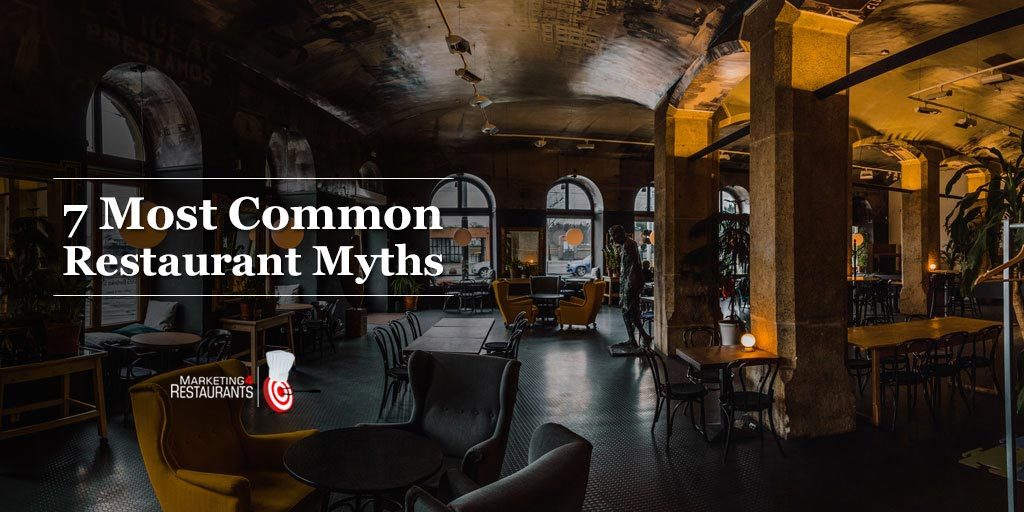 This episode covers the Restaurant Myths that we see that are causing financial damage to so many Restaurants. This episode helps on how to dispel these myths and how you can move smartly to run your restaurant.
2.A Template For A Great Marketing Campaign For Your Restaurant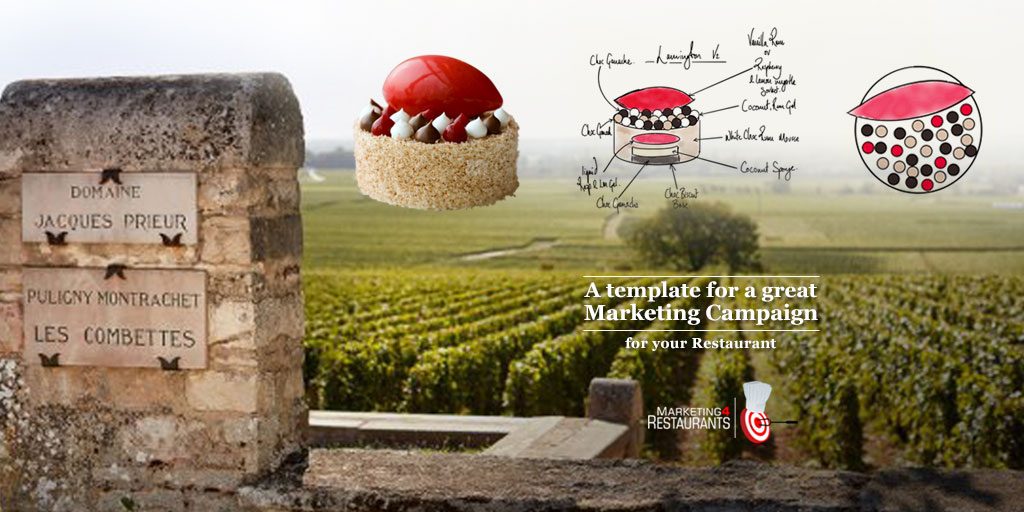 Have you heard of the epic Email Campaign of Dinner By Heston's? This episode focuses on how you can effectively mimic their campaign template quickly and easily without hurting your pocket.
3.7 Steps For Menu Engineering In Your Restaurant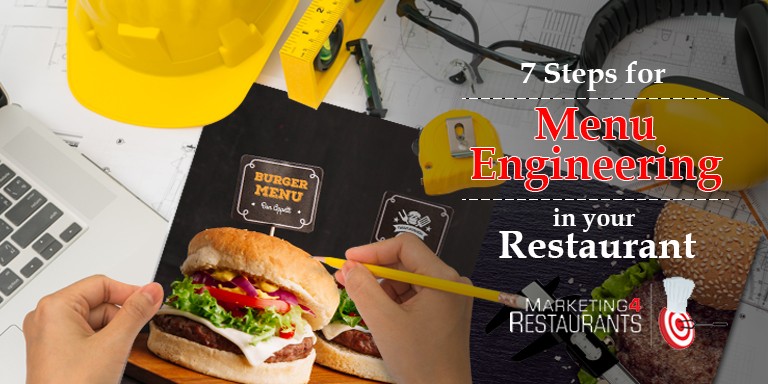 Menu Engineering in the podcast is defined as a multidisciplinary approach to maximize the profits of the food and beverages sold in your restaurant. Secret Sauce's episodes on Menu Engineering received a lot of traction which also covers The Restaurant Innovation and Creativity Model, Menu Engineering For Fun And Profit and Using the BCG Matrix to increase the profitability in your Restaurant.
Restaurant Unstoppable
Eric Cacciatore founded Unstoppable Podcast Restaurant as a platform for aspiring hospitality professionals or any professional in their career seeking personal development. He addresses topics of personal growth, leadership, management, marketing, and technology leveraging.  The powerhouse of the Best Restaurant Podcast 2020 list, Eric publishes twice a week.
1.Horst Schulze On The 24 Standards Of Service
In this episode with Horst Schulze, recognized as one of the world's leading hoteliers whose career spans over six decades that includes including co-founding The Ritz-Carlton Hotel, is a discussion of the 24 standards of service and why repetition is important and how to identify what makes your organization excellent and repeat it.
2.David Scott Peters On 7 Steps For Creating Great Managers
In this episode founder of TheRestaurantExpert.com, David Scott Peters joins Eric Cacciatore on the Restaurant Unstoppable Podcast to discuss how to develop your managers. An in-depth talk on how to hire great managers and the number of managers needed for different times and days of the week
3.Tanya Sanchez On Leading By Example
In this episode, Tanya Sanchez, a native of Albuquerque, developed a passion for food while cooking with her father at a young age. It took her 5 years to face one hurdle after another until her dedication paid off as Brixens soon becomes a staple in the dining scene of Albuquerque.
The Restaurant Coach
1.Episode 41 – How Food Distribution Really Works with Bo Bryant
Restaurant expert Bo Bryant of the Giant Restaurant delves deeply into pulling the curtain behind food distributors and how to maintain best restaurant relationships
2.Episode 38 – Rethinking Business Models with Craig Shelton
An in-depth interview with Craig Shelton, CEO of Shelton Hospitality Group, CEO of Aeon Hospitality Consulting, and founder of King's Row Coffee, an instructor at Princeton University and winner of the 2000 James Beard Award for Best Chef adds up to his profound description
3.Episode 33 – Your Hiring Sucks!
This episode is about the 5-Step Formula to improve your hiring. Donald Burns listed them as:
Recruit better
Interview better
Onboard better
Train better
Retain better
Smart Pizza Marketing
Bruce Irving is behind SmartPizzaMarketing.com's marketing pioneer and host of the weekly Smart Pizza Marketing podcast.
In this episode with Sue B. Zimmerman know Instagram expert, talks about how beyond Instagram marketing goes beyond great pictures to engage audiences through compelling and engaging content.
2.Laura Meyer from Tony's Pizza Napoletana
This is an inspiring interview with Laura Meye of Tony's Pizza Napoletana.Learn about her story  and how she embraced her passion for food and culture
3.Building a Pizzeria Part-Time 4 hours a Day
This episode is an interview with Jimmy and of Casa Pizzeria and how he surprisingly manages his restaurant for only 4 hours a day and 5 days a week. Learn how Jimmy does it and how Facebook is essential to run his business.
Restaurant Rockstars
1. Episode 185- How An Epic Brand Savors Sweet Success-The Cheesecake Factory 
This episode features Donald Moore, Executive Vice President and Chief Culinary Officer for the Cheesecake Factory.    It's rare that one single "Hook" in a restaurant enterprise is so powerful that it defines the brand, and even rarer when that same hook inspires and drives that brand forward.  Donald discusses this and more as a part of the Cheesecake Factory success story.
2. Episode 187-How An Effective Leader Builds A Brand -Sal Lupoli
Passion, Vision, and Leadership are the core elements that have led Sal Lupoli to the pinnacle of our industry.  From humble beginnings with the first Sal's Pizza shop in Salem, New Hampshire, Sal has continually grown his brand with an emphasis on freshness, quality, and service.
3.Episode 183- How An Iconic Restaurant Last 70 Years and Growing
Mike will tell us all about the sheer number of staff needed to operate 24/7; and what it takes to serve breakfast, lunch, and dinner in 19 locations during the biggest labor shortage this industry has known.  It's all about leading by example, valuing and recognizing your people and of course effective training.
Restaurant Owners Uncorked
1. Seth Gross & Shawn Stokes chat with us about concerning industry trends
Before 2019 ends, Seth Gross & Shawn Stokes joins this podcast to talk about the year that was and what were the trends for the restaurant industry in 2019. From delivery, to credit card charges to employees. A lot of ideas, observations and learning to take on for 2020.
2.Corbett Monica and the story of Bella Monica and Stellino's
Corbett Monica opened 2 restaurants in Raleigh, NC. In this podcast, he talks about what he likes about the hospitality industry that prompted him to open these 2 restaurants, their mission and philosophies, a bit about his personal life, the ups and downs of running a restaurant and how he differentiates the 2 restaurants. Their story is exciting and there are a lot of things that you can learn.
3.Jeff Mickel and the awesome story of Whiskey Kitchen
There aint nothing like learning from real-life experience of other restaurants. In this podcast, Jeff Mickel of Whiskey Kitchen shares their great story of tragedy and success.
Deeper Dive
1.How Restaurants Can Combat An Economic Slowdown
How prepared are you in case of an economic slowdown? Let this podcast be your handy survival kit, in case this slowdown continues.
Joe Pawlak, managing principal with Restaurant Business sister company Technomic, discusses what restaurants can do in the event of a slowdown. Or, more specifically, what they should not do.
2.How The Plant-Based Trend Is Helping Veggie Grill
With more and more people adapting the plant-based diet into their lifestyle, it is important to know how you can take it from being just another niche to becoming a game-changer for your restaurant. Steve Heeley, CEO of the veggie-friendly fast-casual chain Veggie Grill, talks about how they leverage from this type of diet, chain's franchising plans, its plans for growth and its use of technology.
3.How Small Chains Can Tackle Delivery
Delivery has risen fast this year and has generated profit for restaurants big and small this year. Are you one of these restaurants that adapted this trend or still planning to do this. Listen to Larry Ryback, CEO of 56-unit Dallas-based chain Cotton Patch Café, talk about the impact of the delivery trend to his café and how they manage it in their different chains.
That's our list of the Best Restaurant Podcasts for 2020.  If there is one that we have missed out, let us know and we will have a listen.  Happy learning!
---
Is Poor SEO Killing Your Restaurant?
Too many times we see customers with websites that are costing restaurants thousands of dollars every month through poor design, poor messaging and poor SEO. If your website could be improved to bring in 200 extra visits per month and just 10% of those made a booking, and each booking was for 2.5 seats on average at $50 a seat, you would have an extra $2,500 in revenue a month. A 30% food cost, that is $1,750 in profit extra a month. This ignores those customers coming back as regulars – which is more profit.
Remember, if these customers aren't finding your Restaurant, they are finding your competitors.
Get one of our obligation free 7 point website SEO audits to see what you can get your web developer to fix to increase your revenue today.