Right click here and save-as to download this episode to your computer.
We talk about why it is super important for all Restaurant owners to take a holiday and some of the tips that we used to take our big Christmas holidays.
We talk about the differences between business and technical SEO.  We discuss the technical SEO tips that you need to be thinking about for Search Engine Optimisation for your Restaurant Website.  
The first tip is to review any contracts you have for SEO.  A lot of people spend a lot of money on SEO without any real results from their efforts.  
We discuss the data that we are seeing for Restaurant websites and we discuss the Return on Investment for individual pages.  We like to focus on the individual ROI for each page on your website.  The ROI can be very high for niches that you are ranking for.  The SEO is all about getting those customers in for the first time.  There are other techniques to get them to come back.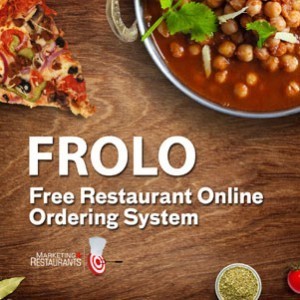 Take Out is an important revenue stream for many Restaurants. There is less work front of house in serving the customers and you aren't limited by the number of tables you have. Taking orders online decreases errors, frees up a staff member to serve customers rather than answer the phone and most importantly, it builds your Database. Many businesses offer online order tools for Restaurants, but nearly all of them want to clip the ticket on the way through, some charging 10% and they also take your loyal customers contact details. We think this is unfair and that's why we built FROLO, the Free Restaurant OnLine Ordering system. Start taking orders on your website today. It's quick and easy and best of all, it's free. FROLO is the perfect alternative to Menulog, Just Eat, Grub Hub, Delivery Hero, and Eat 24.
We discuss a multi niche strategy which can really help you increase the number of visitors to your website.  We discuss the average number of visitors to your website.  Some people don't know how many visitors they get and some are shocked at the actual average number of Restaurant visitors.
We look at Corporate Events as a part of your SEO and why it is important to look at what you are trying to focus on with SEO.  Don't fall for what we call the 'electrified banana' effect.  This is where an SEO company will shape you towards keywords that are easy for them to rank for, not what is going to make money for you.
We discuss some of the tricks that are used in the SEO industry so that you can have a better discussion with them about what YOU want.  (Obviously, we do Restaurant SEO, so maybe you should take to us. 🙂 )
One of the SEO traps you need to watch out for is if you are being brandjacked.  Restaurant Brandjacking can decrease the effectiveness of your SEO and increase the cost to acquire a customer AND decrease the numbers in your Restaurant CRM.


Right click here and save-as to download this episode to your computer.
---
You don't want to be the best restaurant that no one has ever heard of.
There are 2 types of Restaurant Website visitor – those who know your Restaurant and those who don't. If your website isn't set up properly, your regular customers will find your site, but new customers will be going to your competitors down the road.
Our free 7 point audit is designed to help you understand if your website is is bringing in the new customers that your Restaurant deserves.