What is the best Restaurant in Australia that you probably have never heard of? It is the home of the spectacular Pearl on the Ocean Floor. We talk to Veronica Fil, the Business Manager at Restaurant Lûmé. Lûmé was voted the Gault and Millau Restaurant of the Year in 2016.
Before we explore the wonders of Restaurant Lûmé, we also talk about Kalimera Souvlaki Art, which was recently written up in the New York Times by Sam Sifton. How does a souvlaki restaurant in Melbourne, Australia get written up in the New York Times?
Going back to the best Restaurant in Australia, Lûmé works very hard to create unique experiences for diners. They use actors, script writers, and use psychological tests to work and are pushing the boundaries in the way that food is experienced in their restaurant. They are attracting a significantly younger audience market than a traditional fine dining venue.
Understanding the customers is a critical part of the Lûmé experience.  With a high percentage of customers from China, they learned that many were not drinking wine, so they created a tailored mocktail drink pairing with their meal.
Lûmé has adopted Virtual Reality (VR) to push the boundaries in a way that their guests experience their food catapulting them as the best Restaurant in Australia.  They have created VR experiences that significantly pushes the limits of multi-sensory dining. By combining the story of the ingredients, the preparation and the restaurant into a VR experience with scents, auditory cues, and tactile sensations.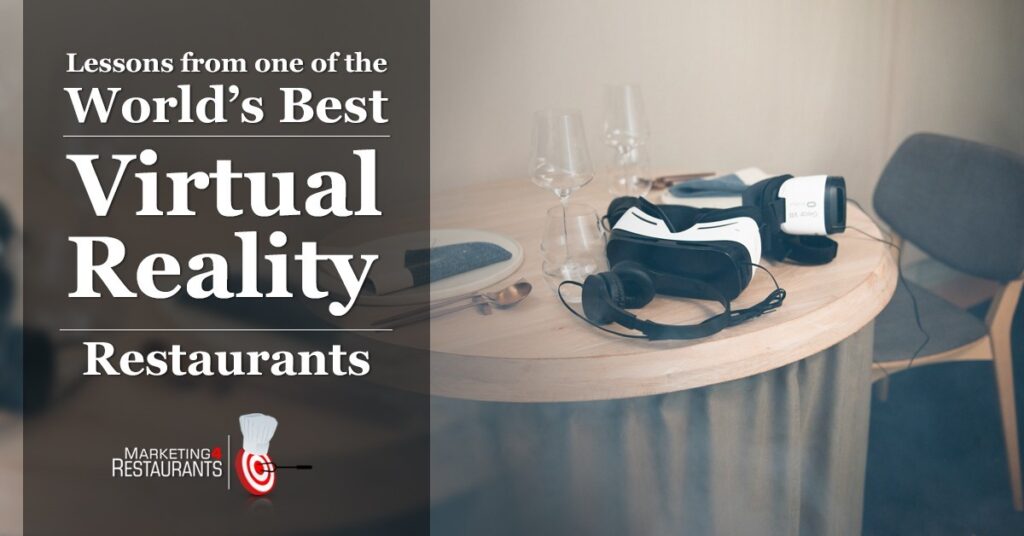 Restaurant Lûmé has reduced their no-shows to zero in their restaurant and that should count as a factor in being the best Restaurant in Australia. This is a phenomenal result because no-shows in fine dining are especially expensive in fine dining. They adopted Tock as a booking engine that takes pre-bookings. They were losing up to $3,000 a week to zero. This is the difference between Lûmé surviving through to the point where they were very popular and having run out of cash and going out of business.
Creating amazing Corporate Dining experiences the best Restaurant in Australia
Lûmé has a reputation of providing some of the best Corporate Event experiences in the country.  Large corporate customers looking for something to WOW their customers with and provide their customers with a unique experience have becoming  the best Restaurant in Australia. For one event, they created a perfume for the event, a bespoke menu based on local ingredients of the customer, they had a photographer at the event and used those photographs to create a cookbook of the recipes from the event with photos of the participants in it. The diners get a memento of the event, a cookbook that features photos of themselves delivered to them weeks after the event, reminding them of it.  The customer gets branding that will stay with the customers.
Lûmé is continuing to create cutting edge multi-sensory dining experiences, starting with augmented reality. The best Restaurant in Australia leads the way to the future of dining experience.
Chef Shaun Quade – innovation and creativity
All of the experiences have the foundation of Chef Quade and the team creating amazing food.  We will talk to Chef Quade in a future podcast (Episode 60 – Lessons on Restaurant Innovation and Creativity with Chef Shaun Quade from Restaurant Lume) about his journey and his approach to restaurant creativity and innovation.
In an episode of MasterChef Australia 2017 Grand Finals, Chef Shaun Quade provided a very challenging pressure test to the contestants by recreating Restaurant Lûmé's Pearl on the Ocean Floor. With many weeks of experience in the contest, it proved to be the most difficult yet fulfilling test for the remaining contestants to stay in the game. This is just one of the many ways Chef Shaun Quade and his team at Restaurant Lûmé shows that they are one of, if not, the best Restaurant in Australia.


Right click here and save-as to download this episode to your computer.
—————————————————————————————————-
Podcast Transcript on Lessons from Restaurant Lume, the best Restaurant in Australia you've never heard of

Welcome back, everyone! If you're a restaurant that does takeout and delivery then hopefully you got to make out the 2 part episode we put together. Looking at the economics of online ordering and  seven ways that you can grow that. Lots of things, we did a lot of research around this cause it is one of the things a lot of our customers are really interested in so a lot of tips in there.  
Today is going to be a really interesting discussion we have on the show Veronica FIl who is the Business Manager from  Restaurant Lume. it's quite interesting because we often say you don't want to be the best restaurant no one's ever heard of. Veronica and Chef Shaun Quade run Restaurant Lume which in Australia is the best restaurant that you've probably  never heard of. Its a very successful restaurant, I've eaten there the food there is truly amazing, very comfortable to seat o,  amongst some of the world's best restaurants. Chef Quade is incredibly talented and innovative. The things they do there are innovative,  some of the things are really amazing and yet very few people in Australia have heard about them. One of the things I find really amazing is, I can go all the way around the world and be talking to people  in Chicago about Restaurant Lume and they go, "Oh yeah, I've heard that place is really good I'd love to go there one day."  In Australia, people go, "Where is that?"  Very interesting. Their strategy, very interesting the way that they use technology to build a truly amazing experience. Before we get into that really interesting interview though.
Detour: Kalimera Souvlaki Art
Something quite interesting happened just recently a restaurant  that does souvlakis or if you call them gyros, gyros, Kalimera Souvlaki Art. Now, I've been before I went there for a business lunch so there was 3 of us we want to meet somewhere sort of in the middle and we wanted something that was not too expensive. The Souvlakis there are amazing, very good food, great spot, great front of house team and great work in the kitchen. Now, the interesting thing is that the New York Times is opening an Australian edition. I think they probably flew a few people out. One of the people that did fly out to Australia was Sam Sifton who was the food editor there and he went to Kalimera Souvlaki Art and it obviously was a fairly good experience for him because he actually wrote about it in the New York Times.  And the story that he wrote was how did he not know that there we're pork gyros because that's what he ended up having a pork gyro and he never had one before in his life.
So he wrote it up in the New York Times and he said he ate the pork gyro then he flew back to the United States it was a 14-hour flight. He spent all that time thinking about the pork gyro, he dreamt about the pork gyro and on top of that, he's been cooking pork gyros when he got home. I was talking about that, I think this is a great story about how a restaurant can get so much coverage because these guys have got tens of thousands of dollars worth of free PR written up in the New York Times. There was an article about them in news.com.au, lots of press about them, for them. I was talking about it with the restaurant owner he said yes, said how lucky we're they to be written up like that. Well, that's not really the case because when you look at it. These sort of things it was a little bit lucky he went in there. Lucky that they had pork gyros on the menu, lucky that he'd never had one, lucky that he decided to write about it. But I think that this is really important to remember you should not build your business plan on luck I think that would be absolutely crazy. It is important to recognize the effect of luck in your business, in your restaurant.
There's a couple of things General George S. Patton, Jr. said, he would rather be lucky than good on any day. He also said there is no such thing as luck its merely opportunity meeting preparedness. His sole luck is being such an important part of the battle that his call sign was actually "Lucky 6." Ben Hogan, the famous golfer, his quote was that he found that golf was a game of luck. The funny thing was the more he practiced the luckier he got.
When you look at Souvlaki, there's a couple of things that they've done to put them in that position to be lucky. One, they produce amazing souvlakis, the foods great.The environments great, great front of house team.  A great marketing effort, they've got 6 and a half thousand people following them on Facebook and they've  fairly regularly posting their information up. They could be cooking great souvlakis but if no one knew about them then the New York Times editor probably would never get taken out there. I don't know what the circumstances were of him finding that place but it really does sort of highlight, if you put the hard yards in every now and then you do get lucky and it can pay off in a really really big way. Congratulations, Tom and the team out at Kalimera Souvlaki Art.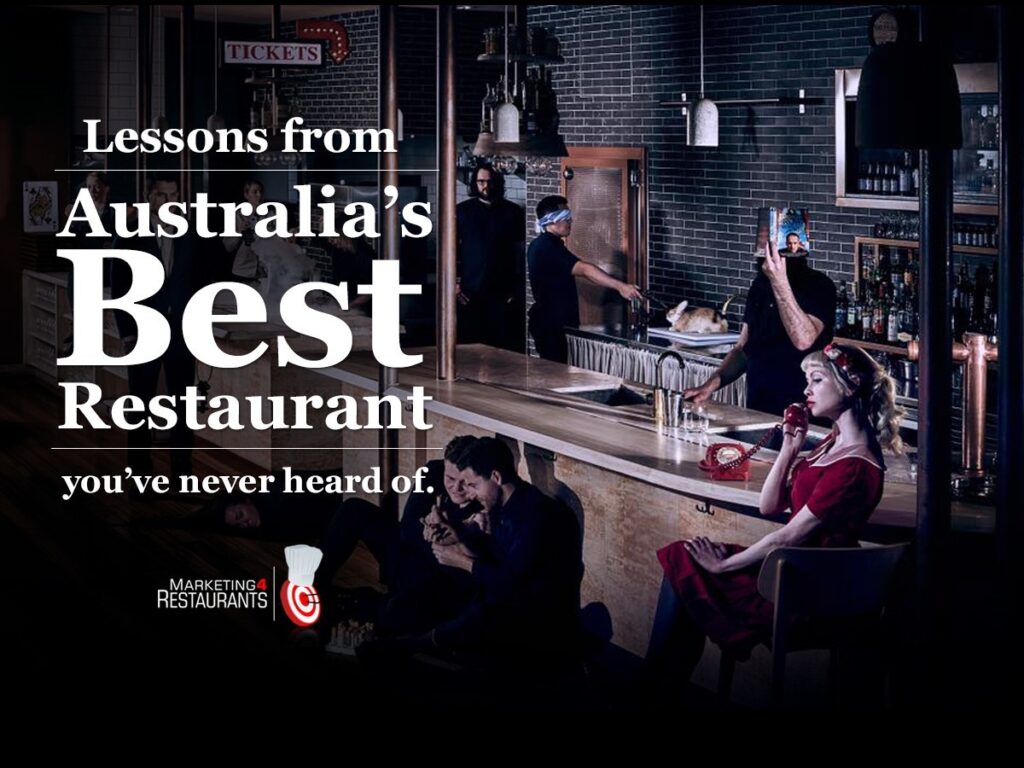 Now on to the best restaurant in Australia that you've probably never heard of.  Really lucky to have the business manager from there Veronica Fil talking with us today. So, let's see if we can find out some of the ingredients for the secret sauce that has made Restaurant Lume such a successful restaurant.
Q and A with Veronica Fil of Restaurant Lume, the best Restaurant in Australia that you've never heard of.
James: Welcome to the show, Veronica!
Veronica: Thank you, James. I'm absolutely delighted to be chatting to you. I have been listening to this show for–yeah, lurking in the in the background for quite sometime.
James: Oh wow, that's exciting!  Now you are the business manager at Lume which I would have to say is the best restaurant in Australia that no one's ever heard of. Would that be fair?
Veronica: Yeah, that's pretty accurate.  We were named by Gault & Millau as Australia's Best Restaurant in 2016, but didn't get a lot of airplay for that. Most people still don't know who we are.
Amazing food and popular among tourists as the best Restaurant in Australia
James: The food is amazing definitely on a par that would sit quite well among some of the best restaurants throughout the world.  From what I've been eaten there. If it has such a low profile in Australia, how can you be successful?
Veronica: Well, the food all comes from the mind of my partner actually, Shaun Quade who is the Executive Chef. And Shaun has never really been much of a PR darling. He's not the type that you see at after-parties all the time. He keeps it low profile and we very much try to, I guess, retain that philosophy in everything that we do at the restaurant. We try not to be really loud, aggressive in a way that we do things. We just find that the Australian market doesn't take to that so much probably, as opposed to what we … I guess the publicity that we get overseas. We find that an enormous proportion of our bookings actually come from overseas tourists and destination diners. So, we find that we're really, really big in Asia. A lot of people come in from China, from Singapore, a lot of people coming in from the States, the UK, but not so popular actually in our backyard.
James: That's really quite amazing, there must be a significant element of conservatism amongst Australian diners then, one would have thought.
Veronica:  I think so, a journalist summed it up pretty succinctly a little while ago and I always come back to it this quote she wrote that we're the David Lynch of restaurants in a bad way, which we read and thought, "Awesome!" but then realized she meant it to be a negative comment. We've been getting heaps of interest from everything, particularly around L.A. where people just gone mental for that concept. To be fair, we're not conservative in any way shape or form but maybe the market over here is not quite ready for what we do at this point and fair enough that's just the way it is in Australia.
James: I think it's really exciting that someone can build a successful restaurant, a really successful restaurant business and not have to worry about the home market that's the fact of it, almost an export destination that's a really powerful testament to the product, to Shaun and you have created then. That it can be basically an export restaurant.
Veronica: Yeah, I think we'd always like to get more recognition from work in our industry. But if you think about the kind of restaurants that are popular in the market at the moment it's a lot of more. There's a lot of switch to the more casual offerings, so we see restaurateurs like Neil Perry leading towards burgers. You know everyone's opening up a burger bar–that's what I read and hey next year Lume may turn to  a burger bar as well who knows we'll see how it goes. But I guess there's an increasingly niche market for fine dining probably all over the world as well not just Australia so it's getting harder and harder to, here, I guess, attract customers into that kind of venue.
The Young Market and Facebook for the best Restaurant in Australia
James:  One of the things that I find absolutely fascinating:  So fine dining you particularly associate with, it's an expensive product to premium product and it's product it tends to be for more sort of discerning tastes one of the things that Shaun was saying that I found absolutely fascinating was the average age of your guests. What is the average kind of customer that you'd have at Lume?
Veronica: Well, this actually shocked us when we found out through looking at our Facebook analytics but we expected that the kind of people coming to Lume might be a little bit older maybe of higher income obviously it's not the cheapest menu you can get in town but it was shockingly like the 24 to 35 year old market that is worlds beyond any of the other age demographics. So, just completely just disproportionately skewed towards a younger audience which totally shocked us and I guess makes sense because we're not the kind of restaurant that plays elevator music. We play a lot of younger edgier rock.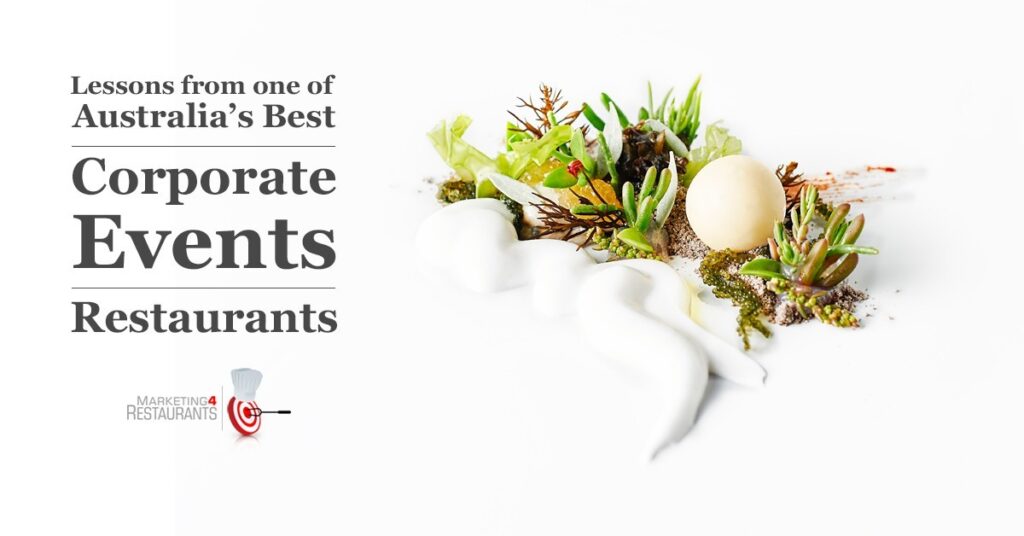 James: It is amazing because it's one of those things you don't associate I think that goes towards the kind of product that you've packaged up. You described it is a multi-sensory dining experience. What does that mean? How does that play out for the average diner who goes  to Lume?
Veronica: So, it's a while where we we're considering that maybe we're not even a restaurant which is not true, we are but i guess our fluff is food is about more than tastes alone. We think it's about engaging all of the senses not just what you taste in your mouth. It's about sight, how does the food look, that's why Instagram is so popular we taste with our eyes as well. It's about the sound, like what kind of environment are we enjoying our food in what may be changes or alters the perception of how we taste this.  What are the colors around us  that we're seeing as we are tasting and how does that affect the meal. How do all of these factors influence the overall experience in food? Chefs, I guess playing on that idea which we are thinking about … goodness let's think outside the traditional hospitality concept of having Chefs  back of house and service front of house. What if we put troupes of actors in there, troupes of musicians in there. Some artists and sculptures and even had a hypnotist in there. Going further from that like what if we didn't even tell people we we're doing that? We just made them feel it instead of tell them just experience it. You don't even need know what we are doing behind the scenes.  Just feel it. That's what the thought of as multisensory.
Not your typical fine dining experience at Restaurant Lume, the best Restaurant in Australia you've never heard of.
James:  And what's the reaction from the guests when they… what would be  some of the things that they would experience that would be different that would be different to your typical fine dining evening?
Veronica: We use a bit of subliminal messaging in there so, we put … we sometimes put messages overlaid onto the soundtrack that we're playing. A lot of them cheeky little references a lot of diners know to listen out for them now which i think adds that little  additional element of enjoyment, trying to …  it's all in play picking up on all of the easter eggs that we have hidden through the restaurant. There's a lot of reference within the images we use in paintings and pictures that we put around the restaurant as well. Sometimes we plant actors within the dining audience so you might actually be sitting at a table next to a planted actor who in some way playing a role that's going to enhance the experience for you. People when they book for our restaurant is given a questionnaire. Traditionally you might get that when you book to go to a restaurant and they'll ask you do you have any dietary requirements or are you celebrating a special occasion. We find those questions very boring so instead we put my brief test questions in there to try and get a sense of the people that are coming into our restaurant. How willing are they to play, to have fun with us. We ask things like  "can you remember a time in your life when  you were ever truly happy without a care in the world? " That question might seem a bit silly to some people and if they choose not to answer it therefore we know they're probably want a more conservative experience. Other people write 2 pages and we can gather a load of information from them just from that. And that information we can use to cater to an experience just for them and reference elements of their memory for things that we know they like . We just short really add layers like no other restaurant can  to their experience.
James:  Wow! that's a lot of prep work for looking at each of the guest that are coming in.
Veronica: Yes, we do spend a lot of time thinking about that. I guess that's what separates a casual restaurant from one that's really aiming to be of world class caliber  and if you think about the world's number one at the moment, 11 Madison Park,  they use a lot of CRM technology to pretty much stalk their guests.  Some people will think that's a bit scary but the most part people are just delighted that they've had this highly customised experiences.
James:  Where there is experience there's margin and when you get away from selling food as much as Chefs hate to hear this, it's an additional opportunity to create revenue isn't it really? That's what  people tend to go out for that experience.
Veronica:  The way we figure it's never pleasant to bring it down to money but I think it's a pretty common statistic. Many venues close down within 12 months. We we're pretty happy to last that long at least  and I think if you're going to last that long you've got to do more than for it. You've got to think about some way to make what you do unique and convince people that you're worth spending money on.
James: Absolutely, particularly if you're going to  all of that work in the background, yeah that's amazing.
Veronica: No one is a big market there are a lot of really fantastic restaurants over here and so i guess what we always say to each other Shaun and I that we don't want to be in a race that we can't win. Meaning, we don't just want to be another drop in a massive ocean of restaurants.  We'd rather choose something take to be into a direction that no one has seen yet. At least it's something different. Whether it's liked or not by Australia, naah, it's not shocking. ha ha ha …
International Audience and Mocktales for the best Restaurant in Australia
James: i think that it's amazing how much international traffic you attract. It's definitely something that's resonating with international visitors. If not, potentially more conservative Melbourne audience.
Veronica: Yeah, i find it really surprising especially the growth of the Asian market. So many tourist are coming over to Australia right now from that part of the world and it's not limited just to the food and wine industry either, in all aspects of tourism. I just think from a restaurant perspective that's something that we identified and so goodness, we'd better start capitalizing on this and actually catering what we do to that growing market.  
So, it's something that we did and maybe it was noticing that a lot of the customers coming in from China for instance. When we look at our restaurant analytics they weren't ordering much wine and just understanding a bit more about the cultural background we started to understand that wIne is just … often the Chinese guests just not big wine drinkers it's not so much a cultural norm as it is for Australia. So we started creating non-alcoholic beverage pairings that would our guest suit what they wanted. And still it meant that we could create a beverage offering and not lose out entirely on making sales like that. So it's about just being flexible remembering to… not getting a bit too cocky in what we do. And remembering at the end of the day we still actually serve guests and what they want not what we want.
James: That's pretty cool though when you think about it the drink pairing with a 10, 12 , 16 course meal that's a fairly important part of the journey and to not have that as something really wouldn't be quite the full  package would it? So, that's worked well with them the visitors from Asia?
Veronica: Yeah, is gone really well,  to me ….. , It's actually something that is growing in popularity everywhere in Australia as well our people and maybe more towards non- alcoholic pairings. Which mean that for one its another avenue for our  kitchen team and our amazing farm manager Orlando to just play around with and even more enhance the meal even further through this additional layer of flavor. If you can manage to convince to order the non-alcoholic pairing and enjoy it just as much, then you're winning.
Virtual Reality at Restaurant Lume, the best Restaurant in Australia for a multi-sensory dining experience
James: Yep, That's really interesting insight. So, Lume is fairly edgy and quite happy trialing new things to see how they sort of fit into the dining experience. As a part of that you've now got the reputation as one of the world's virtual reality restaurants. How did you get into that?
Veronica: Not intentionally we didn't set out to claim that title. We didn't even realize at that time that we were the first restaurant in Australia or the first fine dining venue at least to experiment with the  ah … we started last year as part of a pop up that we did that we did through the Taste of Melbourne Festival pretty much a foodie festival in a big field in Albert park. When they first approached us to do this I'm not going to lie we pretty much told them to piss off, Lume does not serve food in a field. We're not that kind of venue but then we thought of it a bit more deeply like actually it is a really  interesting challenge. How can we recreate that fine dining experience in that outdoor setting. And the answer was through virtual reality in a shipping container with actors. So we managed to get sponsorship from Taste and a sponsorship from Samsung and a company called Catalyst VR.
To create, it's an experience where diners come into this shipping container and it's completely fitted out as though we've had a chunk of Lume airlifted out and plunked in a field. As soon as we entered this container it's just like being in the dining room at Lume and then people put the headset on and they're taken on about a 15 minute journey through the body of a ship. They're guided by Shaun as he is in the kitchen talking about the preparation of the dish that he is about to do. A lemon tree is there and then you fly out to the valley and suddenly you're immersed amongst the lemon trees in the orchard smelling the lemon scent, feeling the breeze in your hair , feeling the grass in your toes. And then you're zoomed back into the restaurant sitting presented with the meal and that's when you take the headset off and it's there right in front of you to age. The really, really interesting challenge is how on earth do you enjoy food with this clunky VR headset on you that's what we had to overcome and we decided that well for a start you don't do both at the same time. You don't even wear the headset at the same time but there was a role for it to be incorporated as part of the storytelling aspect of where that dish came from, how it's created.
James: So, you're really using the technology to better tell the story of the ingredients and the process that you use with those ingredients to create the dishes that are served up.
Veronica: Absolutely!  It really does all come down to storytelling otherwise, what differentiates us from any other other restaurant. Everyone has a story behind them and I think that's what people want to hear. I know that's what I want to hear I'm sitting down looking down at a wine menu trying to decide which bottle of wine I want to order in a restaurant it's always the one with a story behind it that I'll go with. And that, to be honest I think it's that influences the way that you taste it as well. It's really important to us that we create a narrative round everything we do. I guess that"s why we've got 4 scriptwriters on the team that left.
James: Wow! What sort of technology do you use then? What types of headsets are they?
Veronica: We worked with Catalyst VR who were the content producers. They do all of the filming and it was pretty much a collaboration between them and Shaun.  So him, I guess talking through  the journey of it. Then we were collaborating with a couple of our actors as well and our scriptwriter to just work that in into a more holistic journey. Like working out how that goes, from the time I guess coming through the gates I guess best of all to actually like enter into that magical world, I suppose. You know how it all fits altogether. To answer your question very simply, it's pretty much just having, playrights, Chef, artists to actors, musicians all along the can that wants. It's not just one person that can do these things on their own.
James: How was that received, like what did the customers think of it?
Veronica: People loved it, we got a lot of really funny footage while people sitting there having the headsets on. They kind of forget that you can see them even when they can't see you. So we've got some pretty funny videos we had a GoPro rolling the whole time and its pretty funny they don't realize that behind the scenes as they're watching this film sort of speak  and they've got earplugs in everything they can see is blocked out lets just focus on the VR film. They don't realize that we're actually all running around like headless chooks behind the scenes prepping the food their dessert to come out like treating them with lemon scented perfume, blowing fans in their faces. ha ha ha … It was pretty funny, we got a lot of polaroid shots to give them on the way out of what was happening when they realize ….
James:  The thing I find really interesting is the fact that  I've seen a lot of the implementations in a range of industries but you're one of the few that's actually going with the multisensory approach which augments the virtual reality components of it. That's really cool.
Veronica: Well, when we were thinking about this we went out to a few VR amusement centres in Melbourne just to try it. We didn't know anything about virtual reality at all . So, Shaun and I were just trying to get a sense of it and play around.  Which were most of the games that existed. We were really shocked I guess at how clunky some of it was which only interested us further how do we actually … it's still really cool technology. How do we maximise it? There's a lot of potential there we felt like it wasn't kinda being used to its full potential yet. It needed an element and so yes that's when food came in.
James:  So, all of that investment in … all of the ancillary skills that you've got as well as all of the effort that goes in the kitchen, obviously there's significant cost with that. And one of the big issues with fine dining is no shows. You're doing something a little bit innovative to combat no shows. How many no shows would you get a week now?
Veronica: Zero. Its pretty rare that we have anyone that doesn't turn up so….
James: I find that fascinating because thats a big comment because I know a lot of people in the industry talk about no shows being a massive problem. You've just said zero not a problem at all, how have you done that?
Veronica: So, we've spoken a lot about this in the media before, I think it's a bit of a  new concept for Australia. Really, really common practice overseas. We being fine dining venue and being pretty theatrical and in the experience we thought that it makes sense to make our booking process more like a ticket for an event so just like you would purchase a ticket to a gig or to get on a plane.  We thought  we really solved that issue of having people make a booking at our restaurant and then not turn up and not tell us they cancel by just getting them to pay up front. Now, this made complete sense to me because my background is not in hospitality, I'm an economist, I just go well this makes much more sense it works in every other industry why wouldn't it work in hospitality as well.
We started looking at a product called Tock it's a booking platform out of the States that pretty was created out of the same issue at Alinea Restaurant which is very, very highly experiential fine dining restaurant in Chicago. They were having a similar problem as well years and years ago and this was just, they created Tock as a solution for it. It's a platform where, you gt on it"s almost like booking on AirBnB choose the dining experience you want, pay credit card details and boom on the book.  It"s not for everyone but it's brought out no show rate down from losing about three grand a week to losing zero. What shocked us the most was that, you know were pretty hesitant about it not really knowing how the Australian market would accept that whether it would just be completely unpalatable and that's not the way we do things over here not at all or whether they'd embrace it and we were shocked that no one complained along with fun it made sense
James: That's an amazing effect on the bottom line then to be able to eliminate no shows when they were so expensive
Veronica: We would be shocked by now if we didn't have that
James: Really, thats a big impact then like that is literally the difference between life and death.
Veronica: it really is, if you think about how many restaurants go out of business every month and how many fantastic restaurants start a business as well. And then people are all up in arms oh my God! I can't believe you guys closed. Awww because no one was coming. At the end of the day we don't get to do all this cool stuff and have a restaurant at all if we don't take preventive steps like that it's just being smart about the way we run our business.
James: That's quite innovative isn't it? What sort of feedback have you had then from the media around that?
Veronica: We have really, really positive feedback from customers and a bit of really negative feedback from the media mainly from the real old school, like the old guard of food journalists. I'm thinking one in particular that just went to town on us.  In this unbelievably uninformed article about how in some way our prepayment system meant that we were no longer offering genuine human connection or hospitality. It's just extremely misguided to us, because it means that we can spend time rather than being on the phone taking bookings all day actually putting all of that effort into creating the experience itself for our guest learning more about who they are and catering more to what they want it's just crazy.
James: It is interesting and I wonder how many more restaurant are going to look at that particularly the savings that they can make. this is one of the questions that you need to ask yourself how many restaurants have gone out of business needlessly because they weren't managing no shows in a way that was going to help them in their business.
—————————————————————————————————-
Podcast Transcript to be continued. Please listen to the Podcast for the full episode.
—————————————————————————————————-
---
You don't want to be the best restaurant that no one has ever heard of.
There are 2 types of Restaurant Website visitor – those who know your Restaurant and those who don't. If your website isn't set up properly, your regular customers will find your site, but new customers will be going to your competitors down the road.
Our free 7 point audit is designed to help you understand if your website is is bringing in the new customers that your Restaurant deserves.