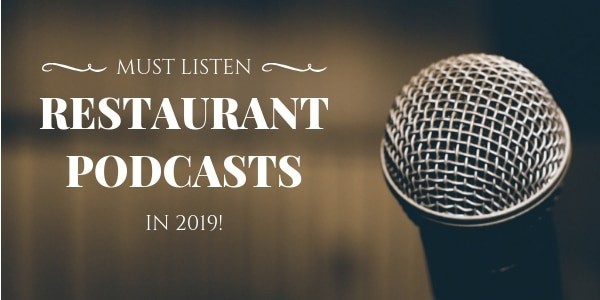 2018 has been a solid year for restaurant podcasts. This is because of the fact that podcasts are the "go to" media of busy restaurant owners to obtain knowledge, ideas and many more, but there is a whole lot more to look forward to in 2019!
We collated the some of the best restaurant podcasts that should be in playlist based on audience reception, topics covered and relevance.
Secret Sauce
Founded and hosted by renowned restaurant marketing expert, James Eling, Secret Sauce boasts audience from 102 countries helping tens of thousands of restaurant owners and chefs devise marketing strategies for their restaurants. The podcast covers a variety of topics ranging from online marketing strategies from genuine marketing experts to new restaurant trends.
Here are Secret Sauce's top 3 episodes:
1. 80 – The 4Ps of Restaurant Marketing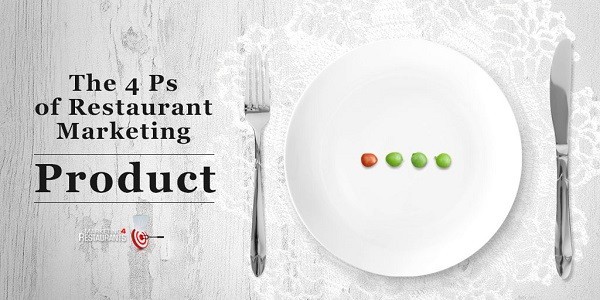 In this episode James Eling tackles the fundamental aspects of restaurant marketing, its importance and how you can implement it in your restaurant marketing strategies to achieve your goals.
2. 84 – How to complete a Restaurant Business Plan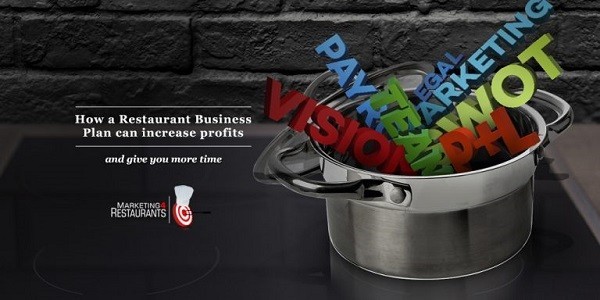 Secret sauce episode 84 is a monumental help for new and struggling restaurant owners. With his years of expertise in the field, James talks about how to create a restaurant business plan that you can actually implement, ownership structures, locations, intellectual property and many more.
3. 77 – Online Ordering Frenemies – How online orders is disrupting the Restaurant industry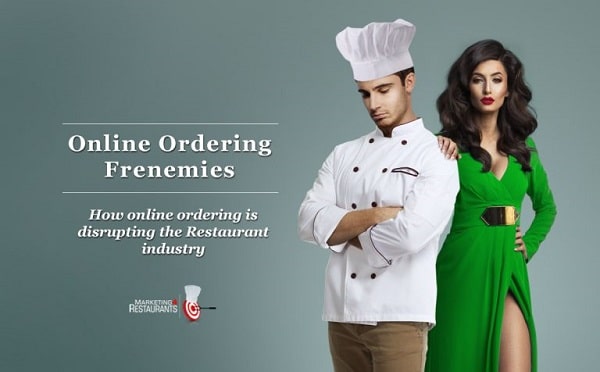 In a bold and gutsy episode, James talks about the elephant in the room – Menulog, Uber Eats and Deliveroo and how this partnership can lead to restaurants running dry.
This episodes also talks about feasible alternatives to compete with these giants and how restaurant owners can take back control over their business.
Profitable Hospitality
Profitable Hospitality is a podcast that is designed to solve challenges of running businesses in the hospitality field. On these podcasts, Ken Burgin interviews successful restaurant, cafe, hotel and bar operators, managers and chefs on all areas of management and marketing.
Popular Episodes
1. 274 – How to Build a Culture of Greatness
Ken Burgin is joined by Corporate Culture Specialist Greg Hawks to talk about the four pillars that support great workplace culture which is of paramount importance if you want to succeed as a restaurant owner.
2. 273:Talking to a Chef Who's Opened & Run 42 Restaurants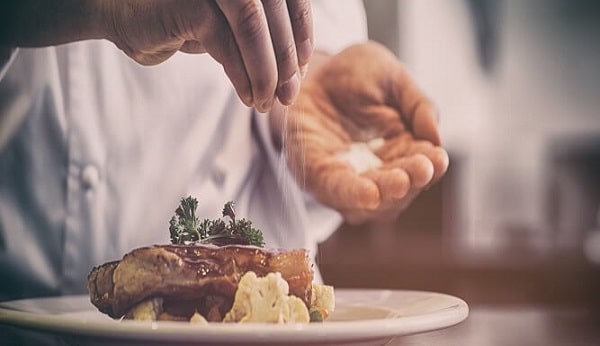 Featuring special guest Craig Macindoe, Ken digs deep into trends, equipment, partnerships, customer expectations, recruiting staff, social media marketing and management skills that are necessary to a business in the hospitality field in today's grueling market.
3. 264: How to Become an Executive Chef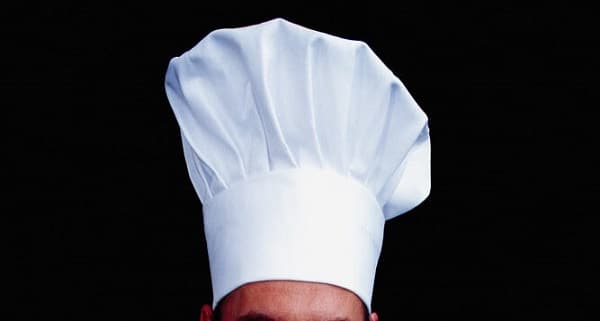 Do you have what it takes to become an executive chef? This episode tackles the qualities and skills on executive chefs. Ken is also joined by John McFadden to learn about his culinary journey.
Restaurant Owners Uncorked
With over 100 episodes, Restaurant Owners Uncorked help countless of restaurant owners succeed. The podcast tackle real world problems and offers solution to it from seasoned restaurant owners.
Start listening with these episodes
1. A man on a mission: Marcus Guiliano of Aroma Thyme Bistro
An amazing story of success and passion around the restaurant business. A MUST-listen episode if you are interested in learning from successful restaurant owners.
2. A lifetime of lessons from Ray Villaman
Ray has been in the restaurant business since the 1980's, and has done everything from being the interim CEO of a large chain, to being the Executive Director of the California Restaurant Association, to owning and running a very successful group of restaurants in the Lake Tahoe, CA area. Ray is extremely knowledgeable about the hospitality business, and offered an enormous of amount of excellent advice and wisdom during our conversation.
3. Looking Glass Hospitality Group owner Scott Schmidt shares his story
A very inspiring story of a man who started as a dishwasher to a very successful career in hospitality. In this episode Scott shares his experience and insight why every staff in the restaurant even the dishwasher is very important.
Smart Pizza Marketing
Bruce Irving is the marketing visionary behind Smart Pizza Marketing and host of the weekly Smart Pizza Marketing podcast. On his podcasts, he interviews the leading minds of the pizza restaurant industry.
Most Popular Episodes
1. 6 Marketing Ideas for Your Restaurant or Pizzeria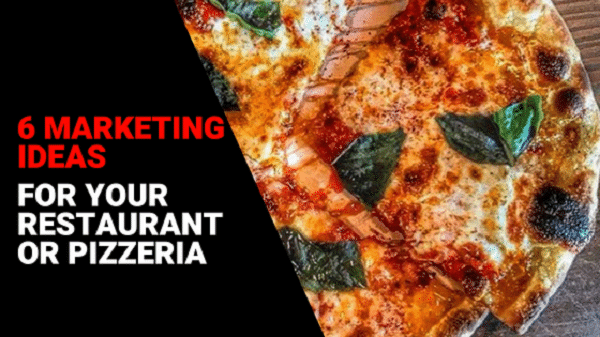 This episode is all about marketing! How you can use various social media platforms such as Facebook and Instagram to bring the story of your restaurant to your customers.
Learn about Facebook video ads, Instagram ads and why engaging your followers is key to online marketing.
2. Anthony Mangieri of Una Pizza Napoletana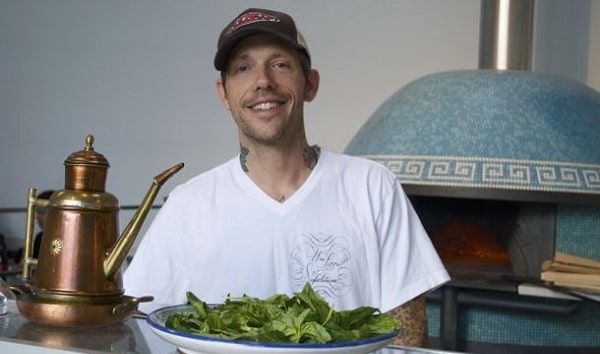 Considered one of the best, if not the best pizza maker in the U.S. Anthony Mangieri shares his journey astonishing journey why he opened a first pizzeria, the challenges that came along and how he managed to defied it against all odds.
3. International Pizza Consultant Anthony Falco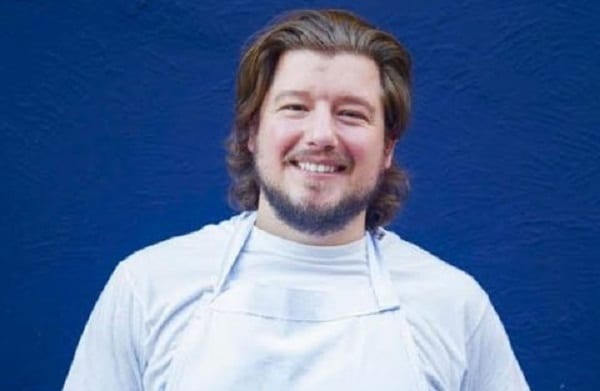 In this very special episode, Bruce is joined by international pizza consultant Anthony Falco.
Anthony's story is truly amazing. He first learned pizza making from his Sicilian grandmother. After starting his career as a web designer and internet entrepreneur in high school, he traveled the world, re-igniting his passion for food and the rest is history.
Restaurant Rockstar
As the name suggests, the founder and host of Restaurant Rockstar is the "Rockstar" in this field. Sharing tips, tools, advice and interviews to help restaurant owners maximize their profits and optimize their business, the podcast have helped a great number of restaurant owners.
Start listening with these 3 episodes
1. Episode #120 The ONLY Way To Staff Your Restaurant!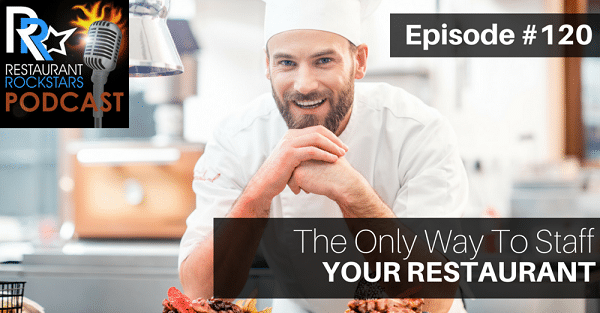 It might sound cliche but it doesn't make it any less true. Your restaurant is only as good as its staff. Hiring the best possible talent and keeping them happy and fulfilled should be at the top of your list as a restaurant owner.
2. Episode #103 Build Your House On This Foundation!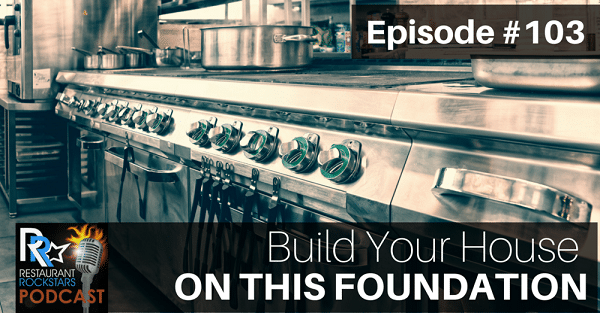 An episode devoted to foundation of a restaurant business and how you can apply it in your own restaurant. This restaurant podcast covers the following points:
Staff Development, Training, Recognition and Rewards
Cost Controls & Profit Maximization
Marketing & Affinity
3. Episode #129 Restaurant Pet Peeves – Don't Let Them Happen in Your Place!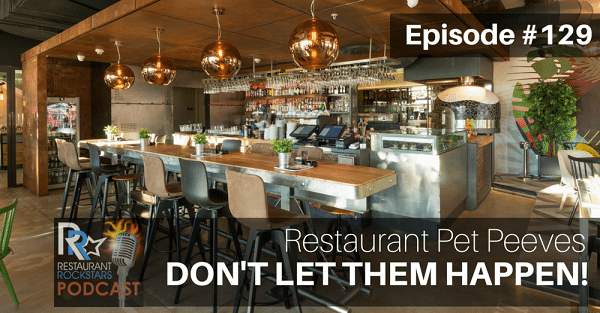 Let's face it, no restaurant is perfect but what separates a well regarded  restaurant from the office cafeteria is not just the food but the overall customer experience. And what better way to improve this experience by identifying potential things that can ruin a diner's experience and resolving it before they do.
Restaurant Unstoppable
Eric Cacciatore created Restaurant Unstoppable Podcast to be a resources for aspiring hospitality professionals or any professional seeking personal growth in their career. He discuss topics related to personal growth, leadership, management, marketing and leveraging technology.
Most Popular Episodes
1. 507: Chris Staples On How To Create A "Yes" Culture
A Richmond Native, after graduating from The University of Virginia he bounced around the restaurant industry across the country before returning to Richmond. After a three year stint with Firebirds he joined EAT Restaurant Partners in April of 2009. After running Wild Ginger and then opening The Blue Goat, Fat Dragon and Foo Dog Chris became a partner along side of owner, Chris Tsui and DOO, Ren Mefford.
2. 513: Paul Tuennerman On The 3 Rules To Life
Paul Tuennerman began his restaurant career at the age of fifteen when he took a job at Arthur Treacher's Fish & Chips just off the campus of Virginia Polytechnic Institute and State University. Paul has held positions at Morrison's Hospitality Group, Wood Dining Services, Inc., The Dunhill Group, and Raising Cane's Chicken Fingers. Today, Paul serves as CEO of Dat Dog  which consist of 4 locations throughout New Orleans, LA. 
3. 525: Tom Douglas On The Compassionate Capitalist's Approach
Tom Douglas has been cooking Northwest cuisine since 1984, opening his first restaurant, Dahlia Lounge, in 1989. For the last 30 years, he's made a name for himself opening 13 full-service restaurants, an event space, a cooking school, cater company, and product line all under the brand name Tom Douglas. Tom is also known for being a wine collector, author, and radio show host .
---
Is Poor SEO Killing Your Restaurant?
Too many times we see customers with websites that are costing restaurants thousands of dollars every month through poor design, poor messaging and poor SEO. If your website could be improved to bring in 200 extra visits per month and just 10% of those made a booking, and each booking was for 2.5 seats on average at $50 a seat, you would have an extra $2,500 in revenue a month. A 30% food cost, that is $1,750 in profit extra a month. This ignores those customers coming back as regulars – which is more profit.
Remember, if these customers aren't finding your Restaurant, they are finding your competitors.
Get one of our obligation free 7 point website SEO audits to see what you can get your web developer to fix to increase your revenue today.