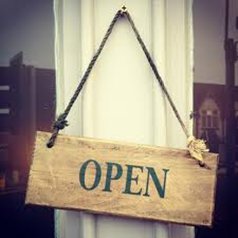 Recently I asked my ex-restaurateur mother why she bothered to advertise our restaurant every fortnight even though we were always busy. Her reply:  "So customers knew we hadn't closed down".
That got me thinking, maybe she's right. With so many restaurants and cafes closing down these days, do customers need to be reminded that you're still in business?
The Awareness Phase
Restaurants and cafes often put a lot of marketing effort when they first open to attract customers. However as the restaurant becomes busy, they slow down their marketing efforts. An initial flurry of customers can give the impression that the restaurant is successful, and that business will always be good. This is where they're wrong!
Competition is Intense
According to the Hospitality magazine this month, restaurant closures are continuing to rise, even those owned by experienced industry players. Without a doubt, competition is intense.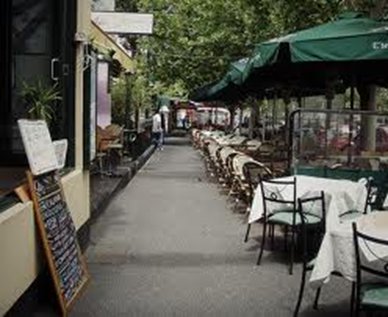 Photo: Lygon Street, Melbourne
As new food neighbourhoods open, customers flock to new eat-streets, and forget about the old. A prime example in Melbourne is Lygon Street. 20 years ago most Melburnians would happily go to Lygon Street because they knew the food was good. But then it got busy with tourists, parking was no longer free, and it seemed like the restaurants all served similar types of food. Before long the lustre began to fade because other food strips were springing up, and customers had more options. They could avoid the niggly little things that annoyed them about Lygon Street. They no longer had to go there.
Customers then started flocking to Chapel Street, until it got over-run by young guys in noisy pimped up cars. Then it was the Crown casino complex, the list goes on. So where have the foodies flocked to now? Gertrude and Smith Streets Fitzroy, Richmond, Melbourne laneways, St Kilda. You name it, new gastronomic neighbourhoods are springing up everywhere.
Older neighbourhoods are suffering as customers are spoilt for choice. They read up about new places to try, and then might fall in love with it until the next new eat-street pops up.
So what can restaurants do to stop the possibility of losing customers to "the latest trends"?
Commit to the Continuous Marketing Cycle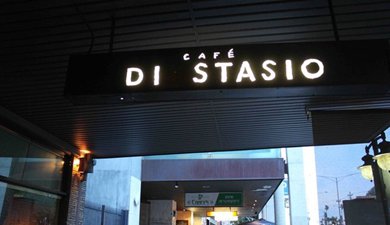 Photo: Cafe Di Stasio, St Kilda
Remind customers that you still exist! If you've advertised and it worked, then don't stop.  Customers can be fickle, they have plenty of choice, but if they like your food they need to know you still exist. Even if it has been months or years since they last ate at your restaurant, your aim is to remain on the "consideration" list. An example in Melbourne is Cafe Di Stasio who advertise regularly in The Age Epicure. I don't go there often, but every now and then a menu catches my eye and I go back.
Build up a regular clientele. One of the key tips from Donovan's in Secrets to a Successful Restaurant. You don't have to give things away for free to keep customers coming back you just need to keep regular contact with them. A database for emails and accessibility via social media are easy and often free methods of regular communication. Acknowledge regular customers by greeting them as such each time they walk through the door. These customers are your 'bread and butter'.
NEVER stop creating Awareness. In the modern world most of us travel. Being listed in online directories, having a website so you can be found or linked to by other websites is mandatory.  Online directories don't always have to cost money, but we know some successful restaurants that pay for the more popular online directories and get a significant amount of website traffic via this method. Others like Google Places and Yellow Pages online are free. Also see  Best Practice Restaurant Marketing.
Don't forget PR. Keep in regular contact with local food critics and make your business known to food bloggers. Their job is to hunt out the best places to eat, not all of them have to be new.
Restaurant marketing is a continual cycle. If you stop, you risk the misconception that you are no longer open for business.
If you're suffering from "old neighbourhood" syndrome, then we highly suggest you go through the 4 steps and keep working the cycle.  Think of the biggest consumer brands in the world, and how they've managed to stay on top. The commitment to a continual marketing cycle is key.
Signup for a FREE Marketing Consultation
---
Is Poor SEO Killing Your Restaurant?
Too many times we see customers with websites that are costing restaurants thousands of dollars every month through poor design, poor messaging and poor SEO. If your website could be improved to bring in 200 extra visits per month and just 10% of those made a booking, and each booking was for 2.5 seats on average at $50 a seat, you would have an extra $2,500 in revenue a month. A 30% food cost, that is $1,750 in profit extra a month. This ignores those customers coming back as regulars – which is more profit.
Remember, if these customers aren't finding your Restaurant, they are finding your competitors.
Get one of our obligation free 7 point website SEO audits to see what you can get your web developer to fix to increase your revenue today.