It was sad to see that Gordon Ramsay's Maze and Maze Grill go into liquidation this week. It really highlights some of the difficulties in running a restaurant. It doesn't look like Gordon Ramsay had much to do with the day to day running of Maze, but with his name as a big drawcard, great location at Crown Promenade and a reported fit out and setup budget of $20 million, it is interesting that they couldn't make money out of it.
According to The Age, Maze and Maze Grill turned over in excess of $14,000,000 and served almost 315,000 in the last year. These numbers look a little strange. It implies an average bill per person of only $44!
I looked around to see what the reasons could be. An article in cateringsearch.com stated that Maze has had a few upheavals in management, with chef de cuisine Josh Emmitt and General Manager Enda Cunningham leaving within 12 months of the restaurants opening.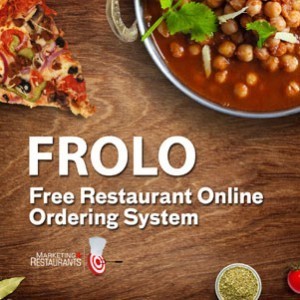 Take Out is an important revenue stream for many Restaurants. There is less work front of house in serving the customers and you aren't limited by the number of tables you have. Taking orders online decreases errors, frees up a staff member to serve customers rather than answer the phone and most importantly, it builds your Database. Many businesses offer online order tools for Restaurants, but nearly all of them want to clip the ticket on the way through, some charging 10% and they also take your loyal customers contact details. We think this is unfair and that's why we built FROLO, the Free Restaurant OnLine Ordering system. Start taking orders on your website today. It's quick and easy and best of all, it's free. FROLO is the perfect alternative to Menulog, Just Eat, Grub Hub, Delivery Hero, and Eat 24.
If Maze did have that many people through in 12 months, it would be an average of 863 patrons per day between Maze and Maze Grill! It is difficult to speculate about why Ramsay was forced to put the operation into liquidation but if these figures are correct, there are some things to think about.
The management upheaval may have meant that there was no one keeping their eyes on the books and the day to day profitability of the restaurants.
What sort of pricing strategy is behind the menu? I doubt that the average bill per customer was $44, but at the end of the pay the business would have had to be losing money to be put in liquidation, so maybe that is an area that should have been looked at.
Were the start-up costs just too expensive to bear? Evidently it was a $20,000,000 setup, which may have bearing from a bank loan and needing interest to be paid on it, so maybe the start-up costs were just too high.
This is one of those cases where it didn't look like they needed more customers, so it probably was something related to one of the above. Crown Limited intends to keep the restaurants running. We will keep an eye out to see if more info becomes available.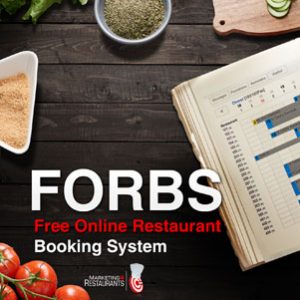 If you take bookings for your Restaurant, you should ditch the old fashioned book and start taking bookings from your own website. This is one of the quickest ways to build a restaurant marketing database. Taking Restaurant bookings online allows you to take bookings 24 hours a day, cuts down on errors, saves staff time and best of all, it builds your Restaurant Marketing Database. Don't use an online Restaurant Booking system that charges you to take bookings from your own customers, and never share you customer details with other customers. With our Free Online Restaurant Booking System, taking restaurant bookings online has never been easier, and like FROLO, best of all it's free.
Our FORBS has taken over $15,000,000 worth of bookings for Restaurants.
---
Is Poor SEO Killing Your Restaurant?
Too many times we see customers with websites that are costing restaurants thousands of dollars every month through poor design, poor messaging and poor SEO. If your website could be improved to bring in 200 extra visits per month and just 10% of those made a booking, and each booking was for 2.5 seats on average at $50 a seat, you would have an extra $2,500 in revenue a month. A 30% food cost, that is $1,750 in profit extra a month. This ignores those customers coming back as regulars – which is more profit.
Remember, if these customers aren't finding your Restaurant, they are finding your competitors.
Get one of our obligation free 7 point website SEO audits to see what you can get your web developer to fix to increase your revenue today.