OpenTable Australia has yet to start approaching restauants as fair as we know, but we have known for a while that OpenTable has been planning on opening up in Australia, and we have also seen that Lisa Hasen, the former BDM at Dimmi has been appointed to as the VP for APAC at OpenTable.   Our latest blog article about the Dimmi numbers asked the question about where Dimmi has spent over $10,000,000 in VC raised funds from Telstra and Village Roadshow and other investors.
There is no real indication about why Dimmi has failed to grow the number of customers using there system,  apart from the growing popularity of Free Online Restaurant Bookings Systems, and I believe that they have morphed from a high growth Online Bookings company into a reseller of the excellent Restaurant Diary system out of the UK.
Is OpenTable Australia looking to buy Dimmi?
OpenTable Australia would be a more formidable competitor than Restalo, so would purchasing Dimmi make sense?  It depends on the cash flow position of Dimmi and how much money Dimmi is asking vs how long it would take OpenTable to gain traction in Australia.  The per seat charges in the United States are higher than the $1 that Dimmi charges for seats booked in Australia.  The big question is what is the Dimmi cash flow is like at the moment.  They have just had to raise again despite large job losses to try to stem the large cash burn rate that was unsustainable.  Restaurant Diary makes for a lot stickier customer and does create some great value for Dimmi's Australian customers.
OpenTable Australia may find it easier to buy out Dimmi.  Telstra could potentially be looking for an exit and a trade sale with a confidential sale price would be a face saving exit for the Telco.  Village Roadshow is harder to read with it's further ambitions in the hospitality space shown with the purchase of the Edge Loyalty cards business.
OpenTable was purchased in June 2014 for $2.6 Billion in cash, so they certainly would have the money to be able to purchase Dimmi.  It also provides them access to the Restaurant Diary customers in Australia, although I expect that it would be quite difficult to win a Restaurant over from Restaurant Diary to OpenTable, given the ease of use and the different charging model.
To find out how your Restaurant can start taking bookings on your own website for free, visit the Free Online Restaurant Booking System website.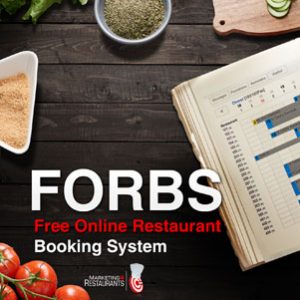 If you take bookings for your Restaurant, you should ditch the old fashioned book and start taking bookings from your own website. This is one of the quickest ways to build a restaurant marketing database. Taking Restaurant bookings online allows you to take bookings 24 hours a day, cuts down on errors, saves staff time and best of all, it builds your Restaurant Marketing Database. Don't use an online Restaurant Booking system that charges you to take bookings from your own customers, and never share you customer details with other customers. With our Free Online Restaurant Booking System, taking restaurant bookings online has never been easier, and like FROLO, best of all it's free.
Our FORBS has taken over $15,000,000 worth of bookings for Restaurants.
---
Is Poor SEO Killing Your Restaurant?
Too many times we see customers with websites that are costing restaurants thousands of dollars every month through poor design, poor messaging and poor SEO. If your website could be improved to bring in 200 extra visits per month and just 10% of those made a booking, and each booking was for 2.5 seats on average at $50 a seat, you would have an extra $2,500 in revenue a month. A 30% food cost, that is $1,750 in profit extra a month. This ignores those customers coming back as regulars – which is more profit.
Remember, if these customers aren't finding your Restaurant, they are finding your competitors.
Get one of our obligation free 7 point website SEO audits to see what you can get your web developer to fix to increase your revenue today.