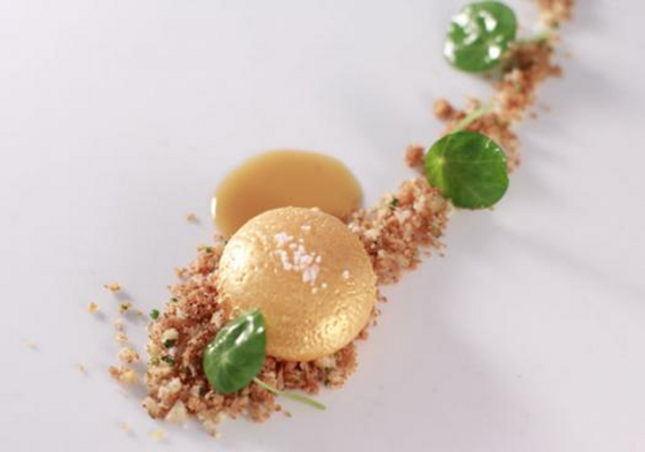 On the 6th of September it was reported that Tony Bilson's Bilson's had been awarded 3 hats in the Sydney Morning Herald's Good Food Guide as one of only 5 3 hatted restaurants in New South Wales. Things we going well for Bilson, thought of as the Godfather of Australian cuisine.
Only 6 weeks later, Bilson's is shut. Whilst it was common knowledge that Bilson's was in trouble, the iconic chef was trying to trade his way out of difficulties. The administrators, BRI Ferrier conducted a creditors meeting on Friday.
Tony Bilson, originally a Melbourne with a few restaurants under his belt moved to Sydney and has been the name behind some of the prime movers in the Sydney restaurant scene, including Bon Gout, Berowra Waters and then Kinsela's, followed by Bilson's on Circular Quay. He also trained some of Autralia's best chefs, including Tetsuya Wakuda.
Bilson's was famous for it's Epiphanie – Presque Quatre 14 course degustation menu, which included gold-crusted egg yolk, chicken sand, rye and parmesan. At $280 per head, sans drinks, it was Australia's most expensive meal.
Bilson was last month hit with a $500,000 payroll tax bill that was unexpected and this placed a massive strain on the business from which it could not recover.
I think this illustrates that cooking great food is just part of the equation. An unexpected $500,000 payroll tax bill would be extremely distressing, although the thought of an expected $500,000 is also quite unpalatable. Apart from the fact that Payroll tax is a tax on employing staff (why does the government want to tax employer's for employing people?), it really should have been planned for, so it will be interesting to see if it comes out about how the Payroll tax bill was unexpected. According to Smart Company, the liquidator, Paul Burges stated that there was another $500,000 owing to the landlords, employees and suppliers. The business had turnover of between $2 and $3 million dollars. He also stated that there wasn't enough oversite internally of the company finances and this is a sad example of the fact that you shouldn't completely delegate all accounting functions. Someone inside the business has to be asking the big questions to ensure the accountant is performing. How do chef's, who are generally very time poor, get the expertise and time to provide oversight to these functions, or do they build an advisory board to help them out? I think Tony Bilson would have had no problems at all getting some very smart people to spend a little time each month helping him out. He does have a very wide and eclectic circle of friends.It is a tragedy for one of Australia's most famous chefs to have this happen again and hopefully he will land on his feet.
Assuming that it was $3,000,000 and the price paid was $200, (including those that partake of alcohol, the maximum per head cost was $420), that is $57,000 per week, or 288 diners per week. Open 6 days a week that would 48 customers per day, which doesn't seem like a lot. It would be interesting to see how many empty tables that they had each lunch and dinner.
I haven't been to Sydney for a while and hadn't eaten at Bilson's. How busy was it? Was it priced out of the market? Could you book a table for 4 on a Friday night or was it booked out till next year? If they were filling the restaurant night after night with a $280 degustation menu, you would like to think that it wasn't a revenue problem.
---
Is Poor SEO Killing Your Restaurant?
Too many times we see customers with websites that are costing restaurants thousands of dollars every month through poor design, poor messaging and poor SEO. If your website could be improved to bring in 200 extra visits per month and just 10% of those made a booking, and each booking was for 2.5 seats on average at $50 a seat, you would have an extra $2,500 in revenue a month. A 30% food cost, that is $1,750 in profit extra a month. This ignores those customers coming back as regulars – which is more profit.
Remember, if these customers aren't finding your Restaurant, they are finding your competitors.
Get one of our obligation free 7 point website SEO audits to see what you can get your web developer to fix to increase your revenue today.