HBO's Game of Thrones is an epic tale of strategy and tactics, influence, and luck, just like running a small business.  There are many powerful and fascinating characters, so we thought we would look at the great characters in Game of Thrones and see what lessons they can teach us in running a restaurant.
Daenerys Targaryen – Have a vision.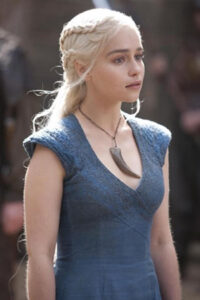 Daenerys grew up in the shadow of her abusive brother, with no money, no army and few friends, just a strong belief in destiny, her vision for where she will be.  Her Vision is to retake the throne of the 7 kingdoms and she is able to clearly communicate that with those around her and turn them into loyal followers.  Starting with just Ser Jorah Mormont, a loyal member of her fathers Kingsguard, she builds a host of followers who can see the strength of her vision and want to follow her.
What is the vision for your restaurant?  Do you give your employees a reason to go above and beyond in front of house and in the kitchen, to provide your customers with the best possible experience?  Do your customers know your vision?  Do they share it?
A vision helps you attract the right people to your restaurant and gives them a guidance to the way they should act, treat each other and your customers.
I will take what is mine with fire and blood

– Daenerys Targaryen