Petyr Baelish – you need to be a master of coin.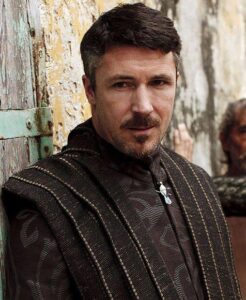 Littlefinger is the Master of Coin at Kings Landing.  He is responsible for funding the expenses of Robert Baratheon.  As such, it is his job to account for the money that is coming in and the where the money is going.
If you do not know what money you have coming in and what money is going out, you will probably be out of business very soon.  Money is oxygen to a business and too many restaurant owners do not have a tight grip on their finances.  Many brilliant chefs have shown that talent in the kitchen does not make up for lack of talent with the book keeping and finances.  This is easy to fix, with a book keeper or an accountant, so that you can focus on running your business, but you need the financial literacy to understand the books and more important understand the levers that control your profit.  This flows into areas like menu engineering and food costing.