Ned Stark – Winter is Coming.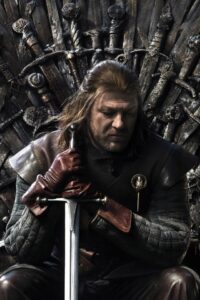 Winter in the North is long and cruel, with many peasants dying from lack of food and fuel to heat their houses. Careful preparation by the Lord of Winterfell is required to ensure enough food is built up in the granary to provide for the lack of crops.
Most restaurants are cyclical, having a high season and a low season, and just as Ned Stark had to store grain for the long winter at Winterfell, you need to prepare by storing cash for winter, and building up your customer database. Do you trim your staff costs, do you create a Winter menu, do you look for ways to increase business during the quiet days of the week and the quiet months of the year?
Building your database during the busy times and marketing to those customers during the quiet times is one of the best ways of trying to ensure that the lean times are not too lean, and this will help you survive.
Few restaurants go out of business during the high season because nearly everyone can make money during the busy times. It is those that are well prepared for the quiet times who survive or even prosper, rather than wither and close – it is how they prepare for the quiet times that is the difference.
Winter is coming.

– Ned Stark