Robert Baratheon – Great Warrior / Awful King.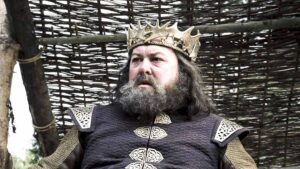 Robert was a brilliant warrior, and brilliant at raising, training and leading the army that ended the corrupt reign of Aerys Targarean, but he was a terrible administrator, and he realised too late that he needed a strong Hand. Jon Arryn was too old and too soft and by the time he had appointed Ned Stark as Hand, it was too late.
Everyone has their strengths and for many restaurant owners it is menu engineering, sourcing great food and preparing it, but that is not enough to run a great restaurant.  There is maintaining a budget, hiring and training the team and customer service.  If these are not your strengths you need to recognise it and build a restaurant leadership team of people who complement your skills and make up for your weaknesses.  Many great restaurants have a team, someone running the business, someone running the kitchen and someone running front of house.
He was a good man, a great warrior. And a terrible king.

– Ser Barristan Selmy