Cersei Lannister – You need to be a Leader.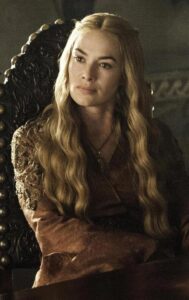 Cersei is like some people with power who think that their title gives them power, but having a title does not give you any real power.  You need to have the leadership skills that go along with the title.
Cersei is not a people person, she doesn't care about people and she rules through fear.
Leadership is the art of getting someone else to do something you want done because they want to do it.  (Dwight D. Eisenhower)  This is where having a vision and communicating that vision is so important.
When you play the Game of Thrones you either win or you die, there is no middle ground.

– Cersei Lannister